Vice President Kamala Harris on Friday visited a Border Patrol station in El Paso, Texas, amid criticism that she hasn't visited the border since she was tapped months ago by President Joe Biden to lead his administration's efforts on immigration.
When she arrived in El Paso, Harris was questioned by a Fox News reporter about the timing of her trip. "It's not my first trip, I've been to the border many times," she said, referring to trips she made to the border when she was a California lawmaker.
"Because as I've long said, I said back in March I was going to come to the border so this is not a new plan, but the reality of it is we have to deal with the causes and we have to deal with the effects," Harris said Friday.
Weeks ago, the vice president made trips to Mexico and Guatemala, triggering more scorn from Republicans who have said she's not handling the surge of illegal immigration along the U.S.-Mexico border. Some GOP lawmakers and Rep. Henry Cuellar (D-Texas), meanwhile, argued that Harris should visit the Del Rio border area—where illegal immigration has surged—instead of El Paso, which is hundreds of miles away.
"And being in Guatemala, and being in Mexico talking with Mexico as a partner frankly on the issue, was about addressing the causes and coming to the border at the advice and invitation of [Rep. Veronica Escobar] is about looking at the effects of what we have seen happening in Central America," she continued.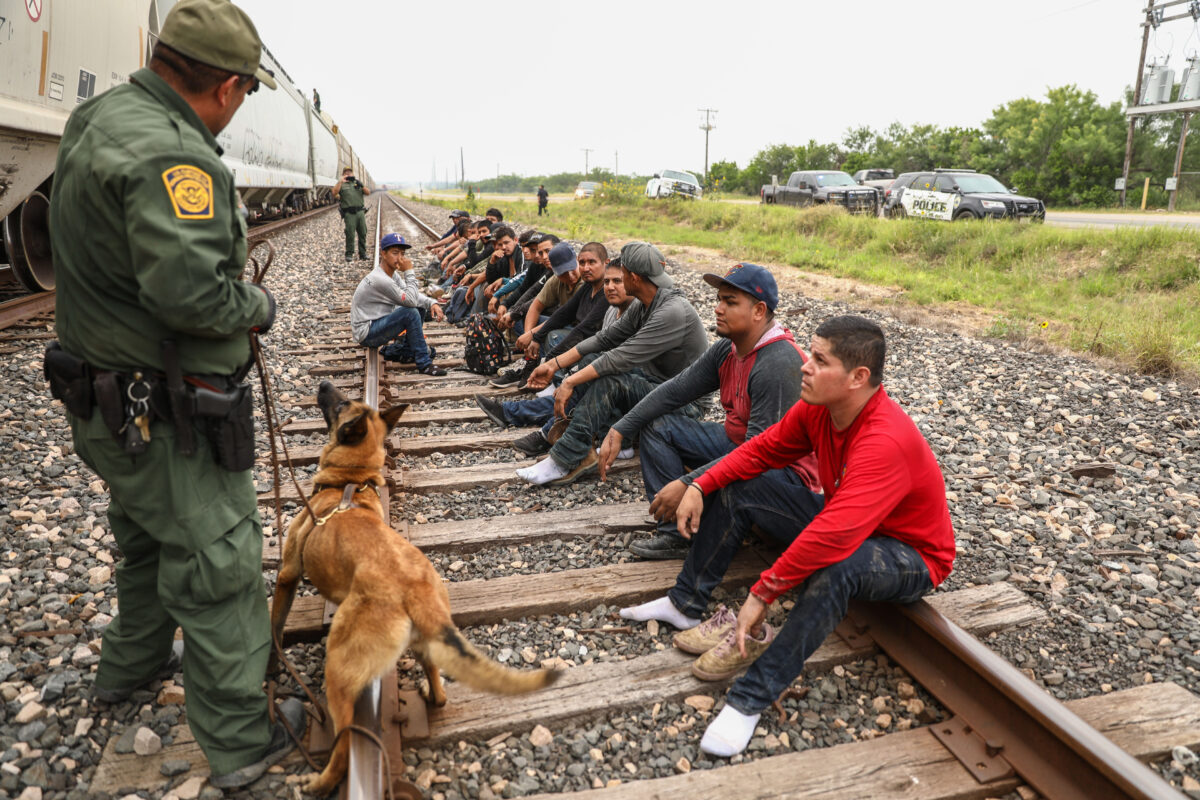 White House officials on Thursday confirmed Harris will partake in a walking tour of the El Paso Central Processing Center, a Customs and Border Patrol facility, while later said that she will receive a briefing on the operations of the facility.
"As Vice President Harris said during her trip to Guatemala and Mexico: What happens at the border matters and is directly connected to what is happening in Guatemala, El Salvador and Honduras," Harris's spokeswoman and senior adviser Symone Sanders said Thursday about her trip. "It is directly connected to the work of addressing the root causes of migration."
Sanders said that the El Paso station visit is "important" and "represents larger border dynamics and it is a critical part of understanding the human experience of migration."
Other officials traveling with Harris include Homeland Security Secretary Alejandro Mayorkas, Senate Judiciary Committee Chairman Dick Durbin, and Rep. Veronica Escobar (D-Texas).
On Thursday, Cuellar called on Harris to travel to the "lower Rio Grande with high activity" rather than El Paso, arguing her "planners told her that if you are going to go down to the border, go to something that's safer to go to, that is politically safer."
In fiscal year 2021 so far, Border Patrol agents apprehended 271,927 people in the Rio Grande Valley (RGV), while El Paso had almost 114,000 apprehensions as of the end of May, according to recent data from the agency.