When Jennifer-Ruth Green, a black woman, won an overwhelming victory in Indiana's 1st Congressional District Republican primary in May, she helped improve the chances that the GOP would take the once-reliable Democratic district in the general election.
Not only did Green, a political newcomer, beat an accomplished politician, Blair Milo, who served as mayor of LaPorte, Indiana, and is currently in the administration of Indiana's Republican Gov. Eric Holcomb, she also won by a comfortable margin.
In a race that included Green, Milo, and another conservative campaigner who got 15 percent of the vote, Green very nearly collected a majority of the vote, winning 49.2 percent of the Republican primary voters, according to the final totals at Ballotpedia. Milo won 18 percent of the vote.
Such a blowout win against an establishment candidate may have embarrassed bigwigs in Indiana like former Vice President and former Indiana Gov. Mike Pence, his brother U.S. Rep. Greg Pence (R-Ind.), and Holcomb.
The state GOP, however, seems solidly behind her candidacy.
"Jennifer-Ruth Green is an incredible candidate who will motivate and inspire not only Republicans, but northwest Indiana voters across the political spectrum," Luke Thomas, press secretary and digital director at the Indiana GOP, told The Epoch Times in an email.
With the support of the GOP in the most important race in the state, Green could upset incumbent Democrat Frank Mrvan, who is running for reelection for the first time, just as she surprised insiders in the GOP.
"She's a newcomer, but she's a polished campaigner," Adam Wren, publisher of Importantville, a subscription newsletter that covers Indiana politics at the micro-level, told The Epoch Times, while refusing to handicap the race for any candidate.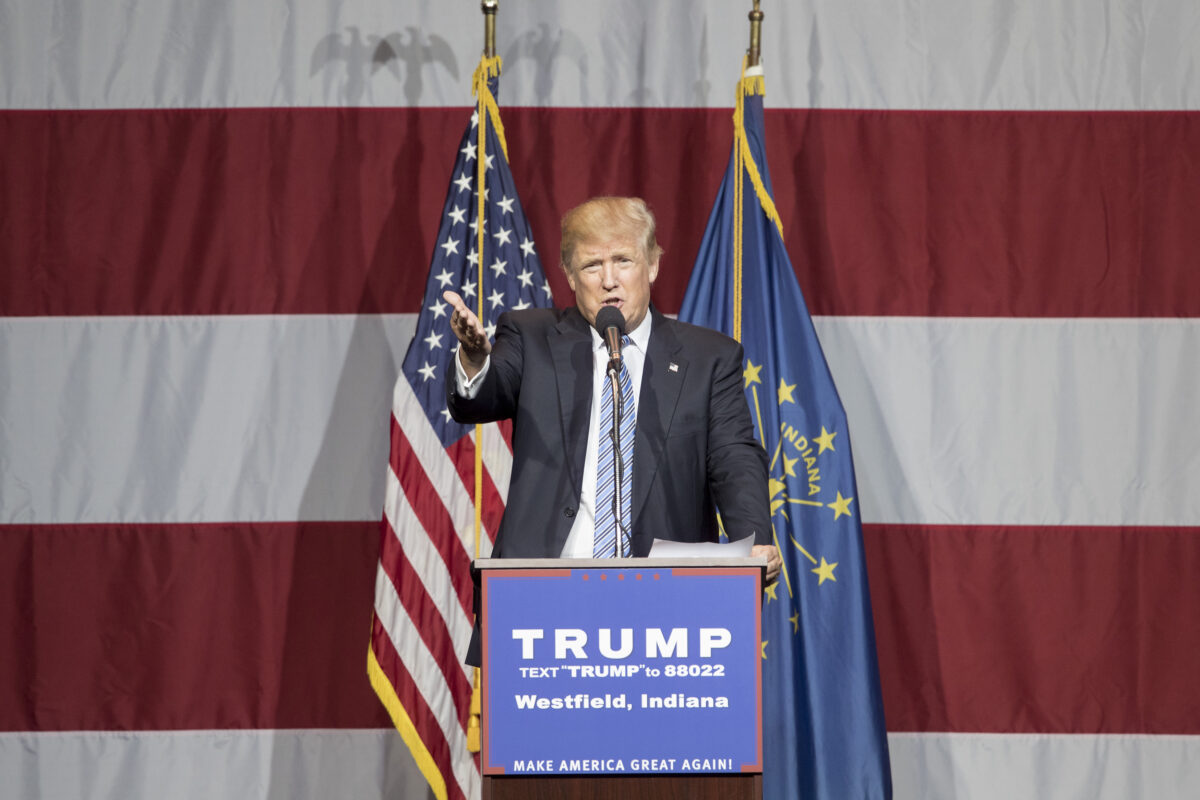 Back to Importantville
"Importantville," many might remember, is how then-presidential candidate Donald Trump described Indiana, as he campaigned in the state for the final 57 GOP delegates he needed to clinch the nomination
"Now Indiana is becoming very important … you folks belong where you belong; it's called Importantville right? I love it," Trump said about Indiana while campaigning there in 2016, according to ABCNews.
It's appropriate because Green campaigned as a strong supporter of Trump, releasing a 30-second ad that attacked her GOP opponent as a "Never Trump Republican."
"Don't be fooled. Milo refused to support Trump," the Green ad stated, claiming that Milo wouldn't support Trump's nomination or his immigration policies.
Such an ad could have rankled the Pence brothers, one of whom has feuded with Trump since the 2020 election was final, but those close to the campaign say no.
"Jennifer-Ruth is a battle-proven leader and she has just the skillset to turn Indiana's 1st District red and defeat Rep. Frank Mrvan and his 100 percent support for the failed Biden-Pelosi agenda," said GOP state party press secretary Thomas.
Democrats' Sagging Hopes
Indiana's 1st Congressional District, which used to reliably give Democrats 60 percent or more of the vote in general elections, is only leaning Democrat by 4 percent, according to a 2021 analysis by the Cook Political Report.
But that was before the tough year Democrats have had under President Joe Biden.
Inflation, a struggling economy, and a Democratic Party that seems out of touch with voters have the GOP poised for some upsets, according to the latest AP polls, which show Biden under a 40 percent approval rating nationwide.
Most alarming for liberals is the sagging approval rating Biden has been given by Democrats.
After enjoying a positive bounce subsequent to the Russian invasion of Ukraine, Biden's approval rating has plunged nearly 10 points among Democrats, according to the AP poll, to a lowest-ever for his presidency, at 73 percent.
It's an ominous sign for Democrats in competitive House districts, such as Indiana's 1st "with deepening pessimism emerging among members of his own Democratic Party," the AP stated.
And that gives Green a legitimate shot to be the only black woman to represent the GOP in the House next year, and wrestle one of two congressional districts out of seven away from the Democrats in Indiana.
This is especially true when one reckons that Indiana, as a whole, is one of the more reliable partisan Republican states in the country, according to FiveThirtyEight.
Mrvan has all but tied his fate to that of Biden's after waiting to shake the president's hand at the conclusion of the State of the Union speech this year.
It wasn't just a photo-op for Mrvan either. He stopped to thank Biden for signing a massive spending bill that critics say may have helped lead to the worst inflation in 40 years.
"I'm Frank Mrvan, I represent Gary, Indiana, I'm co-chair of the Steel Caucus, and I want to thank you for the infrastructure bill for our district and also for the steel industry, and what that will do for Northwest Indiana's economy," Mrvan told Biden, according to Mrvan's campaign Facebook site.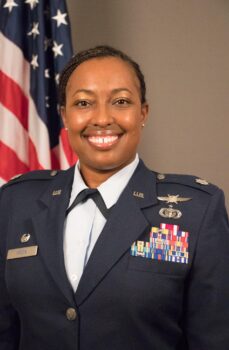 Green: 'Mrvan Owns Biden's Failures'
Green told The Epoch Times that Mrvan voted with "Biden and Pelosi" 100 percent of the time.
"Frank Mrvan owns all of Biden's failures from inflation to gas prices to food prices to the baby formula shortage to surging crime, border chaos and 'woke' attacks on Hoosier families," Green told The Epoch Times, while emphasizing that she's pro-America and pro-military.
Despite coming from the same congressional district where Biden's secretary of transportation, progressive Pete Buttigieg, was mayor, Green refuses to be labeled the "anti-Buttigieg" candidate, pushing back against contrasting her conservative credentials to former Mayor Buttigieg's progressive stances.
"I'm pro-America, pro-family, pro-national defense. I'm not anti-anybody. I wish that Biden was pro-economy," Green said.
When asked if the racial diversity training pushed in the U.S. military under Biden had affected the readiness of the armed services, Green, a graduate of the U.S. Air Force Academy, who still serves as a reservist, was direct.
Green said that, of course, historically there have been some real injustices racially and that some of the discrimination issues "are worth fighting for."
"But there's been an overreach," on this subject by the Biden administration that "could impact our readiness."
A Serious Campaign
Green served as a mission commander for counterintelligence activities in Baghdad and later as a deputy chief for a nuclear command post, according to her campaign biography.
But she's not running on her military laurels, but as an unapologetic conservative backed up by political savvy.
"She has one of the best political operatives in the state working for her, so the campaign is very serious," Wren, the political analyst, said.
Wren is referring to Tim Edison at FP1 Strategies who helped Josh Hawley win his Senate race in Missouri in 2018, and who, according to The New York Times, is promoting a more diverse GOP, one that seeks to make black men and black women more welcome.
Green emphasized that seeing more people like themselves in positions of leadership means that more black people will vote for the GOP and more black people will run for office as conservatives.
She said that meeting one of the Tuskegee Airmen—a famed group of African American pilots and support staff who fought in WWII—for example, gave her the courage to become a pilot for the Air Force.
Mrvan won the district in 2020 with 57 percent of the vote. But more Democrats showed up in the 2022 primary than did Republicans, which could be problematic.
Still, if given the funding and whole-hearted party support in one of the legitimate places that the GOP is competitive, Green has a chance to take a House seat from the Democrats.
And that victory could bring Republicans a black woman and veteran to the House, willing to battle for the constituencies that the GOP claims are the key to the party's future.
The Epoch Times has reached out to the White House and Mrvan's office for comment.