Veteran Cadres Propose Replacing Mao's Portrait
October 18, 2011 11:22 am Last Updated: October 1, 2015 3:21 pm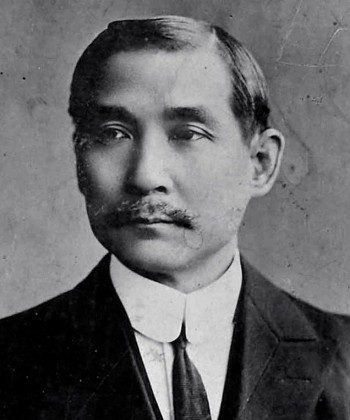 A suggestion to replace the giant Mao portrait on Tiananmen Square with Sun Yat-sen's has drawn support from seven veteran cadres of Chinese Communist Party (CCP) from Yunnan.
The idea was initiated by six elderly residents in Hubei, all over 80 years-old.
As they see it, Mao massacred many Chinese and severely damaged the nation. Not only did he commit crimes, but he never repented.
Therefore, they say, the continued presence of Mao's portrait at Tiananmen Gate is a shameful humiliation to China.
Writing online on Oct. 15, the cadres from Yunnan concurred with this assessment, saying, "(They) spoke words which had been repressed deep in our hearts for a long time and we echo that sentiment wholeheartedly."
Mr. Wu Zhibo stated his reasoning: "We formed this opinion by reassessing 1911's Xinhai Revolution and Sun's subsequent leadership. Some senior citizens had proposed the idea of changing the portrait and since we thought it was right, we supported it."
Mr. Li Shaokai, also an elderly man, said: "I do not like (singing) the 'Red Songs' because they all compliment Mao's great achievements. In fact, Mao Zedong dictatorially ruled China for 27 years. During his reign, the CCP launched more than 50 campaigns and movements, and slaughtered more than 70 million civilians."
The veteran cadres openly supporting the above-mentioned suggestion included Yu Yongqing, Dai Kaixun, Zhao Zhengrong, Peng Haijun, Liu Chengrui, Li Deqiang, and Ou Yang.
In their public support they also included a list of some of Mao's scandals: While enforcing an extreme-leftist policy and conducting the anti-rightist movement, he smeared 3,178,400 blameless intellectuals as right-wing extremists, resulting in many of them being tortured to death in jail; He caused three years of famine in which 31,558,000 starved to death in the countryside; He launched the "Cultural Revolution" which caused more than 20 million people, including the nation's chairman, Liu Shaoqi, to be killed during political purges.
Mr. Tie Liu, a well-known writer, offers an explanation: "These elderly citizens know what Mao really did. They were either the County Party Secretary, Party Secretary of the Discipline Inspection Commission, or a county magistrate at that time. They have experienced all the disasters made by Mao Zedong. Therefore, their suggestion was very reasonable and legitimate, and the CCP bigwigs should accept it and should come to their senses."
Note: Red Songs refer to songs designated to praise the Chinese Communist Party and its leaders, particularly Mao Zedong.
Read the original Chinese article.