HONG KONG—A tactic of combining the experience of a veteran and the courage of a rookie worked out fine in the men's National Pairs semi-finals last Sunday, March 26.
Craigengower Cricket Club's Robin Chok, who won his first U25 Singles title back in 1991, partnered with new comer Albert Lo to play in the competition.  Lo, a product of CCC's internal training course, just started bowling a few years back and has never won any National title.  They played against 2013 Indoor Singles champion CL Fung who teamed with last minute substitute Charles Fung to represent Club de Recreio.
The semi-finals started evenly and the score was level in the 3rd, 5th and 7th ends.  Chok's team hit form from the 11th end and took a total of eight shots in four ends to lead by 15-7.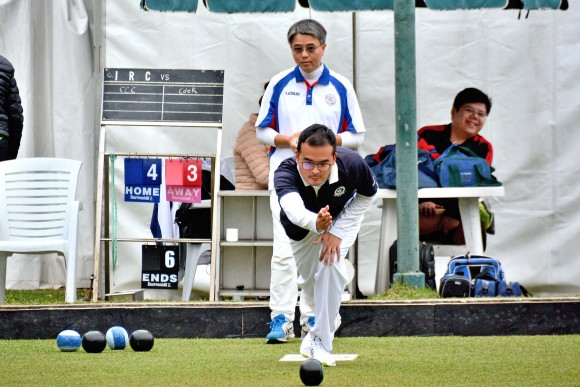 With three ends remained, Fung tried his best to pull the game back and got one shot each from the following two ends, which meant he need to score six to draw level. His lead handed the head over to him with two shots.  Fung then trailed the jack with his second bowls to hold four shots.  In his last bowl he tried to take out CCC's closest shot to win six but missed narrowly.  Chok had the last laugh when the game finished 15-13.
In the other semi-final, Hong Kong international Li Ming Sum partnered with youngster Bronson Fung to represent Island Lawn Bowls Club.  Fung was also a product of the CCC training course and has represented the club to lift the Premier League and Triples League titles in his short playing life.  They played against Kenneth Fung and Wilson Kwong from Hong Kong Football Club.
The HKFC duo started well and won four shots in the first end.  They maintained their lead until the fifth end, when they led 6-2.  After that, things started going wrong and they lost the following nine ends to concede 18 shots.  The game was completed on the 16th end when the score was 7-22.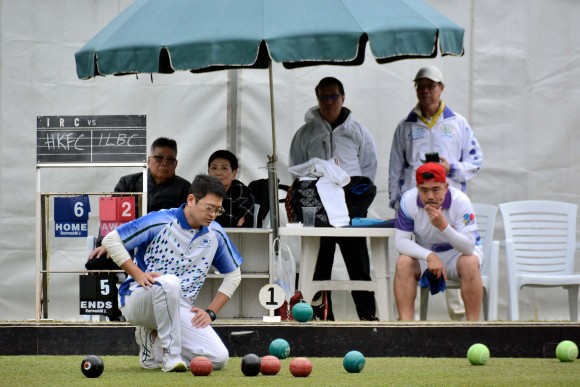 For the ladies, the final will be played between Peggy Ma / Shirley Ko from Indian Recreation Club and Angel So / Andrea Chan from Craigengower Cricket Club.
Both finals will be played in the first Finals Day of the year, which is scheduled for July 9.
Last week in the World Cup Championship report we mentioned that no one has reached the knock-out stage since the inauguration event.  After double checking the records, we discovered that Tammy Tham, then representing Hong Kong, did get through to the knock-out stage in 2010 and 2011, and Ken Chan also did the same in 2014.  They both got knocked out at this stage.
Claudius Lam is an Officer of the Hong Kong Lawn Bowls Association