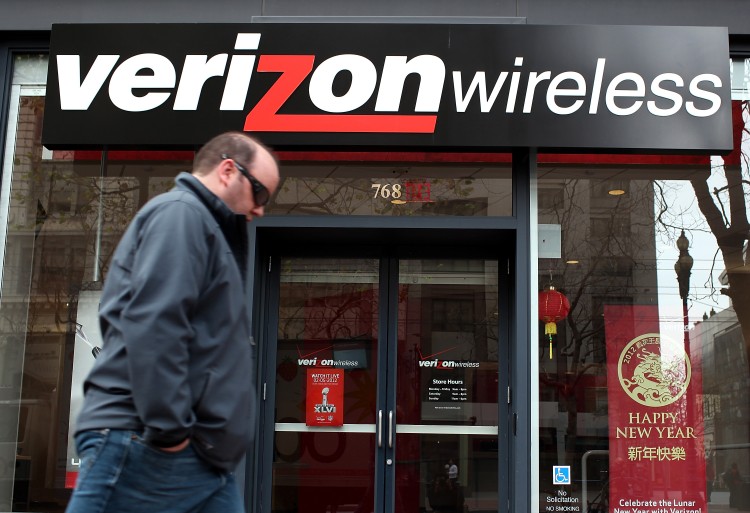 Wireless carrier Verizon Wireless is looking to acquire a batch of spectrum to expand its growing network and to meet the bandwidth demand of increasingly data-centric mobile devices.
Verizon Wireless, a joint-venture between Verizon Communications Inc. and Vodafone Group Plc., is vying to acquire around $3.9 billion worth of wireless spectrum from an assortment of cable companies including Comcast Corp., Time Warner Cable Inc., Cox Communications Inc., and Bright House Networks LLC. 
The potential boost in spectrum space would provide Verizon, the nation's largest wireless carrier, increased network load capacity and higher connection speeds for its nearly 109 million wireless customers.
But Verizon's appetite for spectrum has ruffled the feathers of its competitors. Citing an "excessive concentration" of wireless spectrum by one sole company, T-Mobile on Tuesday filed paperwork with the Federal Communications Commission (FCC) to block the possible sale. In the filing, T-Mobile inferred that an increase in the ownership of desirable high-quality low frequency spectrum by only a select number of large carriers will pose a long-term "threat to competition" within the wireless industry. T-Mobile is a subsidiary of Germany's Deutsche Telekom AG.
Sprint Nextel Corp., along with MetroPCS Communications Inc., the third and fifth largest wireless carriers respectively, also urged the FCC to reexamine the potential spectrum acquisition in separately released statements. Both companies however stopped short of T-Mobile's call for an outright stoppage of the transaction.
Several state consumer groups also filed paperwork with the FCC, lauding T-Mobile's motion and echoing unease over Verizon's unilateral amassing of spectrum space without first adequately addressing public interest issues.
Meanwhile, expressing antitrust concerns, the Senate Judiciary Committee and the U.S. Department of Justice are both expected to review the deal along with several unprecedented marketing partnerships between Verizon and the cable providers, whereby once formerly distinct wireless and cable services would begin to be marketed and sold together to consumers. 
Verizon has countered opposing claims by stating that the wireless spectrum in question is currently unused and therefore its utilization would meet the FCC's goal of opening up more spectrum space, ultimately to the benefit of consumers and public interests alike.
Industry analysts believe that despite the backlash, the deal will most likely be given the stamp of approval by the commission principally because no existing carriers would be pushed out of the wireless market if and when the idle spectrum becomes activated.
The Senate Judiciary Committee will hold a meeting on March 21 and no date has yet been set for the Department of Justice's inquiry. Verizon Wireless and the cable parties involved anticipate the deals to be completed around June of this year.