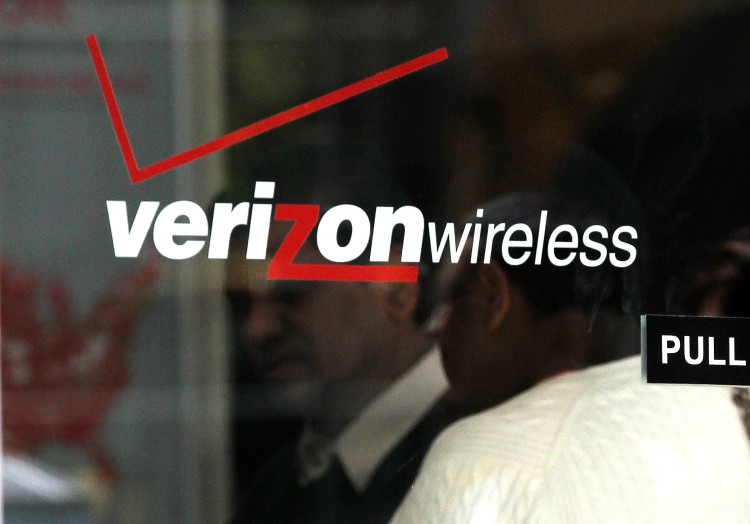 Verizon is looking to get full control of Verizon Wireless, one way or another. Bloomberg reports that the company spoke to British Vodaphone about a sale of its 45 percent stake in Verizon Wireless. The two companies also discussed the possibility of a complete merger.
Bloomberg which cited unnamed sources said the relationship between Vodaphone, which holds a 45 percent stake in Verizon Wireless and Verizon, owner of the other 55 percent should be resolved until the end of 2013. There are no formal negotiations at this moment, however.
"Little in the article is new or particularly surprising, but it does bring a possible transaction between Vodafone and Verizon back into focus," says investment bank Citigroup in a note to clients.
Shares in Vodaphone PLC went up 6.8 percent in afternoon London trading March 6. The British company is currently valued at $133 billion. Analysts estimate, however, that the 45 percent Verizon Wireless stake is worth up to $100 billion alone, leaving the rest of the European mobile assets severely undervalued. 
An outright sale could therefore "unlock" a large chunk of value for Vodaphone, but Citigroup estimates that taxes could be $25 billion to $30 billion. 
On the other side of the Atlantic, Verizon want to focus on the growing part of its business. "Verizon wants to control what is genuinely the best telecom asset on the planet," Jonathan Chaplin, an analyst at New Street Research in New York told Bloomberg news. "Verizon Wireless just came off a phenomenal year where they capture all the growth in the industry with record high margins. And this year I would expect the same." 
Despite holding the minority stake, it seems Vodaphone is in the driving seat. "From Vodafone's perspective, other alternatives need to be compared to the very tax-efficient option of staying put and taking the dividend," says Citigroup. Verizon on the other hand is struggling with a legacy landline business that could soon run out of cash flow to support its dividend.
Citi thinks that merging Vodaphone and Verizon would be tax efficient, but complicated from an organizational point of view. Another low tax option would be a merger between Verizon and Verizon Wireless with Vodaphone as a large shareholder of the combined entity. Given several complicated tax and organizational issues, the Verizon Wireless situation might take longer to resolve.
The Epoch Times publishes in 35 countries and in 21 languages. Subscribe to our e-newsletter.