Venezuelan opposition legislators on Sunday reelected Juan Guaido as head of the country's congress in a session held outside the country's legislative palace, denouncing moves by Socialist Party members to forcibly install their own candidate as illegitimate.
Hours before Guaido's reelection, the ruling Socialist Party installed rival lawmaker Luis Parra as chief of Venezuela's National Assembly after troops blocked a group of opposition legislators, including Guaido, from entering parliament.
Guaido and allies denounced the Socialist Party's move as a "violent takeover and coup d'etat" and held a competing vote offsite.
"Today we have conducted a session of the National Assembly with most of the deputies present. With 100 votes in favor, the Board of Directors has been installed for this year, despite the violent takeover and coup d'etat in the Federal Legislative Palace by the dictatorship," Guaido said in a statement.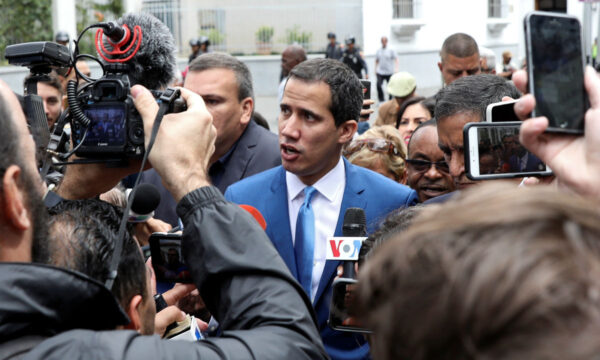 Guaido, who dozens of countries view as Venezuela's legitimate leader, said he plans to try and gain entry to the Federal Legislative Palace, which houses the National Assembly, on Tuesday.
"I regret the embarrassing show of the dictatorship to try to prevent the inevitable: that despite persecuting and imprisoning, they have not broken the fighting spirit of the deputies and of all Venezuela. On Tuesday, we will meet at the Federal Legislative Palace accordingly," he said.
Secretary of State Mike Pompeo congratulated Guaido on his reelection and denounced "corrupt regime officials" for what he said were moves to undermine democracy in Venezuela and intimidate political opponents.
"For months corrupt regime officials have engaged in an unlawful, violent, and despicable campaign of arrests, intimidation, and bribery to destroy the last democratic institution in Venezuela," Pompeo said in a statement.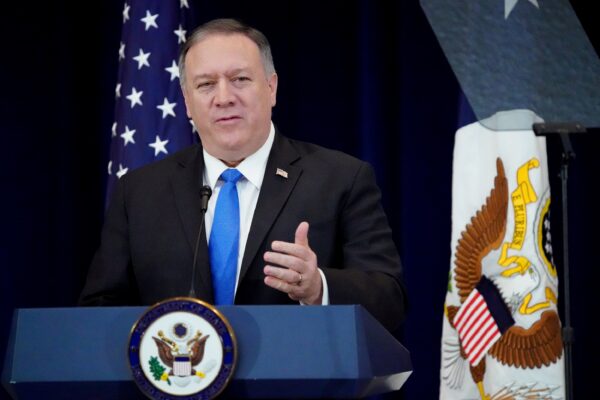 The Department of State chief criticized the process by which Socialist Party lawmakers "forcibly denied access to Juan Guaido and his supporters" and then "held a farcical 'vote'" without the constitutionally required quorum needed to give legitimacy to Parra as head of Venezuela's congress.
Pompeo insisted the vote installing Parra was illegitimate and Guaido remained the country's interim president.
"The United States and 57 other countries continue to regard him as the legitimate leader of the National Assembly and thus the legitimate interim president of Venezuela," Pompeo added.
Opposition leaders had expected to reelect Guaido to a second term as chief of the legislature to continue pushing for the ouster of unpopular President Nicolas Maduro.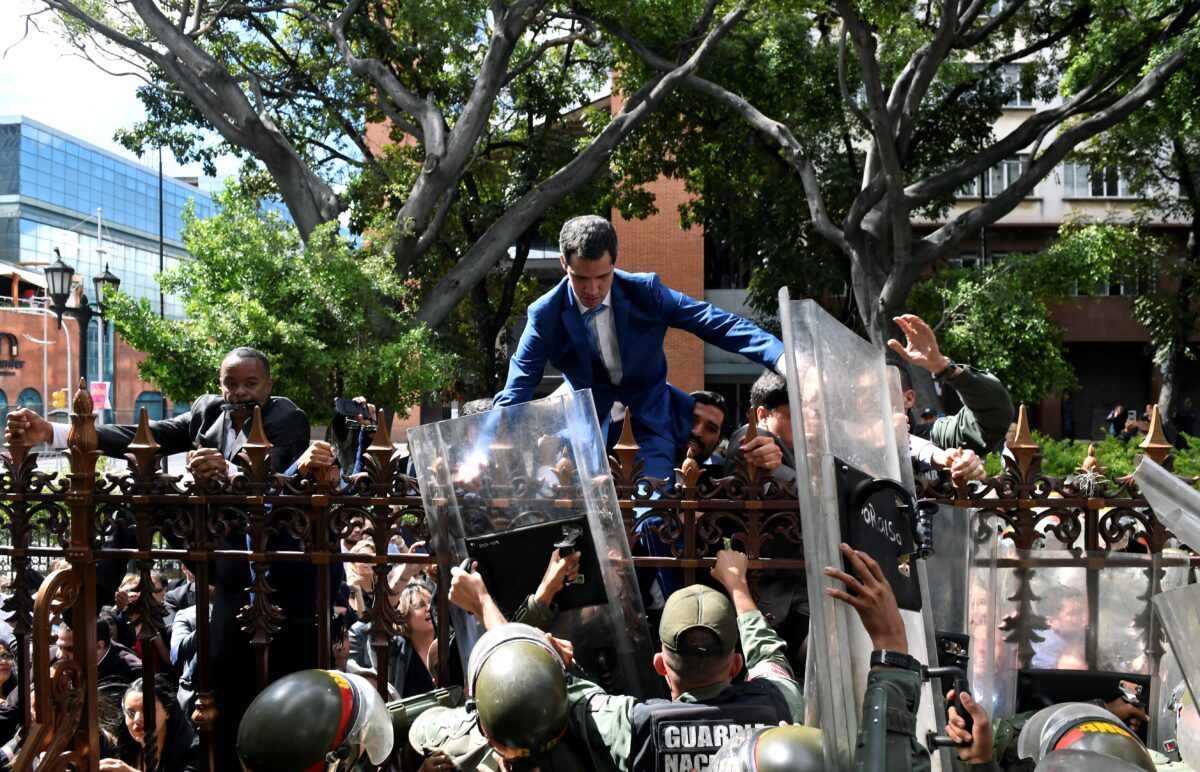 Following a confused scuffle on the floor of parliament on Sunday, state television announced that the new parliament leader was Parra—a legislator expelled last month from an opposition party following corruption accusations that he denies.
"Luis Parra… has been sworn in during this session today," said a state television announcer, following an improvised swearing-in ceremony amid clamoring and what appeared to be protests by opposition legislators.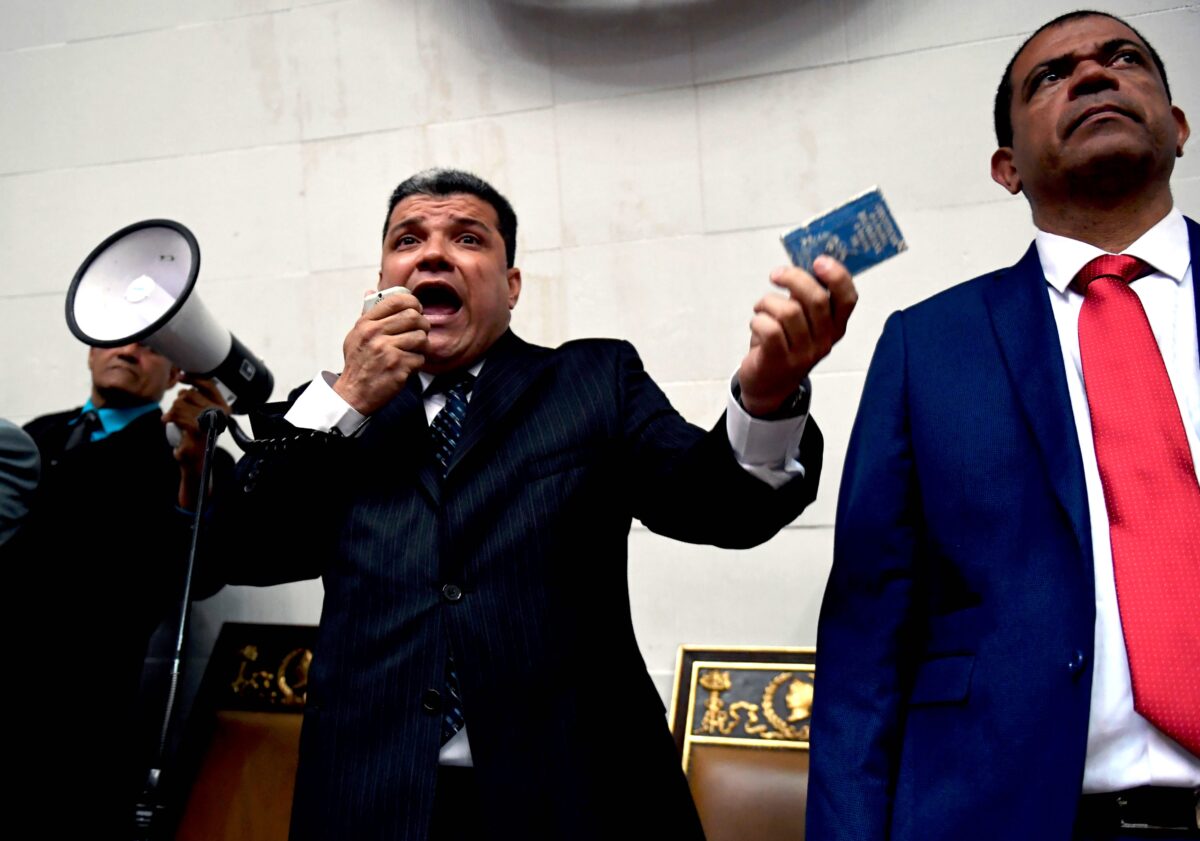 Opposition leaders said the incident showed that Maduro has again flouted basic democratic principles by using intimidation and force to control an institution that the Socialist Party lost control of in a landslide 2015 election.
One video distributed by Guaido's press team shows him attempting to scale a fence outside parliament and being pushed back by security forces. He declared the new congress illegal and said he will continue holding sessions elsewhere.
The gambit to install Parra as head of congress appears to be a bid by Venezuela's socialist dictator Maduro to sideline Guaido, who last year became an icon of hope for millions of Venezuelans seeking an end to the country's hyperinflationary crisis that has fueled an exodus of some 5 million citizens.
Guaido's formal claim to the interim presidency rested on his position as president of the opposition-held National Assembly. He argued that Maduro's 2018 reelection was fraudulent, meaning the presidency was vacant and that the constitution dictated the head of parliament should take charge temporarily.
Reuters contributed to this report.