A day before Las Vegas gunman Stephen Paddock shot and killed 58 people and injured nearly 500, two phone calls were reportedly made by him to hotel security.
He called to complain about loud music, saying the noise came from a floor below the 32nd floor—where he was staying—at the Mandalay Bay hotel and casino, CBS News reported.
Albert Garzon of San Diego told The New York Times that security guards at the hotel told him to turn down the country music that he was playing on the 31st floor around 1:30 a.m. on Sunday, about 20 hours before Paddock began his rampage. Paddock shot up a country music festival that had about 20,000 people attending.
A security guard told him, "It's the guest above you."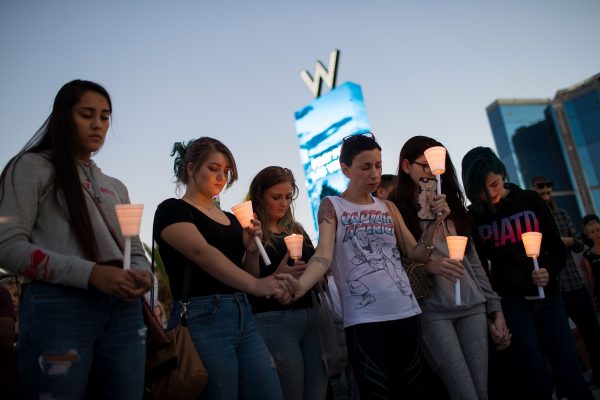 About a half an hour later, Garzon was visited by security officers, who asked him again to turn the music down. He then turned it off, CBS reported.
A hotel staffer also said that Paddock "acted abruptly with them over some other issue," CBS also reported, without elaborating.
In the Times report, casino officials familiar with Paddock gave their account of him.
"He loved to stare at other people playing," John Weinreich, who was an executive casino host at the Atlantis Casino Resort Spa in Reno, Nevada, told the Times. "It was not a good thing because it would make other VIPs in the high-limit area uncomfortable."
"One of my guests once said to me, 'He really gives me the creeps.'"
"He was a math guy," Eric Paddock, his brother, told the media. "He could tell you off the top of his head what the odds were down to a tenth of a percent on whatever machine he was playing. He studied it like it was a Ph.D. thing. It was not silly gambling. It was work."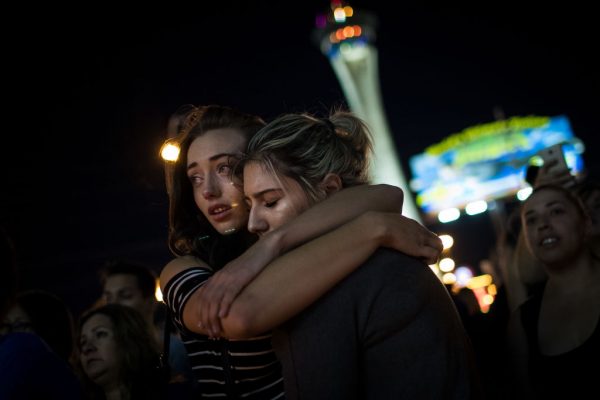 According to Reuters, Paddock was also allergic to many pills and was unable to renew his pilot's license—he had flown planes since he was a teenager—because he could not take the pills needed to reduce his blood pressure.
Paddock often wore brown cloth gardening gloves to prevent rashes from contact with cleaning chemical residues, his brother wrote.
At casinos where he was a regular, he was such a valued customer that staff obliged his requests to wash his room's carpet with plain water.