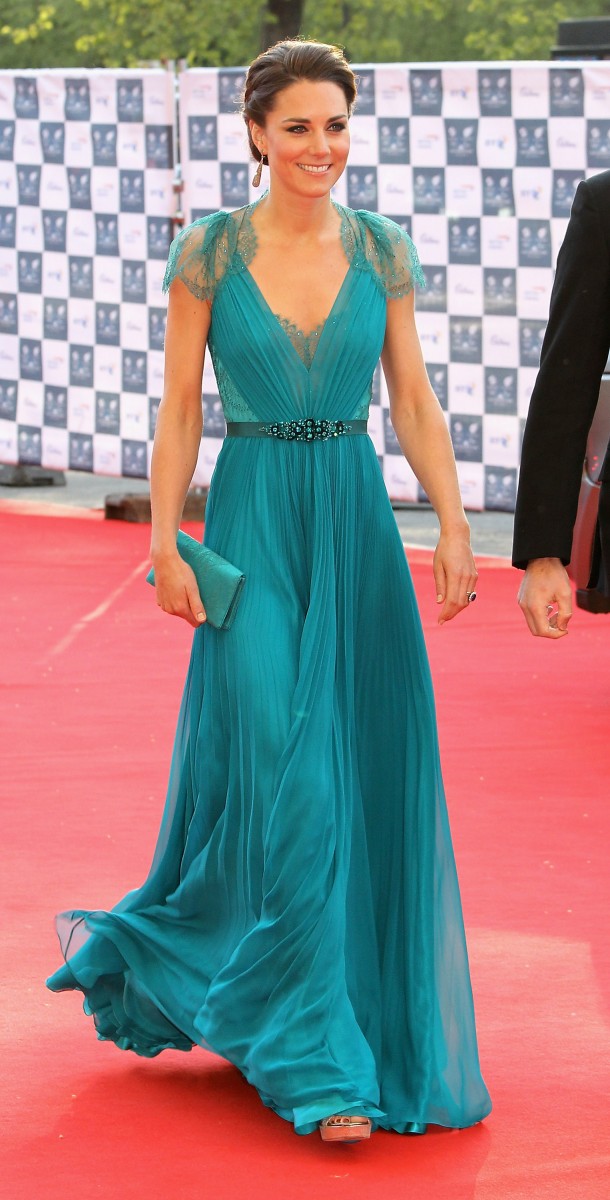 They are elegant. They are stylish. And they are listed as the best-dressed for 2012—according to Vanity Fair's September issue. The much-anticipated list was revealed on Aug. 1 and includes a wide range of celebrated personalities.
Regal, elegant, and classic styles take the lead in a list that includes a selection of royal family members. Naturally, that means the Duchess of Cambridge, Catherine Middleton, is a frontrunner for the third year in a row. Her tasteful styles frequently adorn magazine pages, so it is no surprise that she is a repeat winner.
Prince Harry, Her Highness Sheikha Moza Bint Nasser of Qatar, Crown Princess Mary of Denmark, and Gucci model Charlotte Casiraghi, who is also fourth in line to Monaco's throne, also earned their places on the list.
The eclectic group includes old Hollywood glamour mixed with a modern flourish, like the stunning Jessica Chastain, who made her mark with bold choices during the award season.
Fan Bingbing adds an ethereal presence, capturing beauty that seems not quite of this world.
Diane Kruger scored high marks for her fashion-forward choices in Cannes and on other red carpets. No doubt she has secured her position on future best-dressed lists, too.
The fashionable know how to incorporate accessories to pull together contrasting motifs that mix various textures and colors. Socialite Poppy Delevigne and model Elettra Wiedemann seem to have mastered the skill and have garnered praise for their creativity.
More fashionable favorites are musician Alicia Keys, designer Stella McCartney, and actress Lea Seydoux.
The interesting mix of best-dressed men includes quarterback Tom Brady, "Today" show co-host Matt Lauer, "60 Minutes" correspondent Morley Safer, and actor Eddie Redmayne.
New York Times fashion photographer, octogenarian Bill Cunningham, was named a "fashion original," according to a Reuters source, which testifies to the fact that while modern looks may still make the cut, nothing compares to timeless classics.
Perhaps Coco Chanel described it best in this quote, "Simplicity is the keynote of all true elegance."
The Epoch Times publishes in 35 countries and in 19 languages. Subscribe to our e-newsletter.