Police are working to identify vandals who toppled a statue of a Confederate soldier in North Carolina on Monday in order to bring criminal charges against them, according to a statement from the Durham County Sheriff's Office.
The Durham Police Department stood by and watched as a crowd of protesters brought down the century-old statue on Monday, Fox News reported.
The vandals brought a ladder and tied a rope to the statue to topple it. Several people then stomped on top of the downed statue as officers and deputies looked on.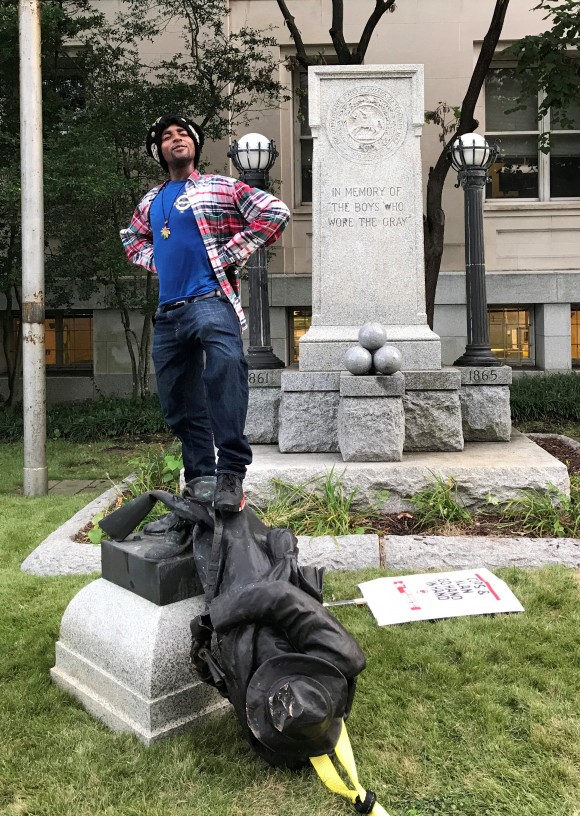 No arrests were made Monday because deputies were exercising restraint given the recent violence in Charlottesville, Va., Durham County Sheriff Mike Andrews said.
"We decided that restraint and public safety would be our priority," Andrews said a statement.
"As the Sheriff, I am not blind to the offensive conduct of some demonstrators nor will I ignore their criminal conduct."
Monday's vandalism was triggered by clashes and violence in Virginia on Saturday.
Various groups, including extremist white nationalists and white supremacists, gathered to protest the removal of a Confederate statue in Charlottesville. They were met with counter-protesters, some of whom were armed and violent members of the Antifa extremist group.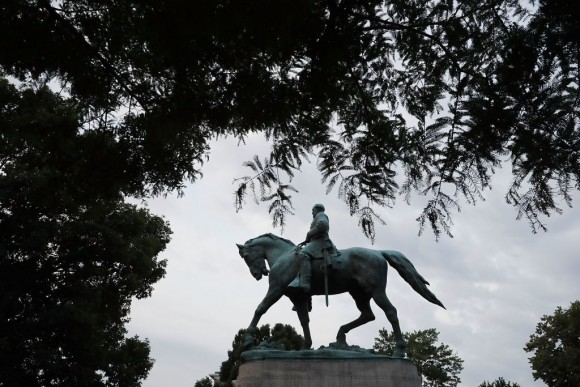 Clashes began on Friday night and continued throughout the day on Sunday, culminating in a fatal car attack that killed one counter-protester and injured 19 others.
On Monday, Durham County Police said in a statement that no one was arrested when the statue was toppled at the old Durham County courthouse in North Carolina because the statue was on county property which is the jurisdiction of the sheriff's department.
A Confederate statue was vandalized on Saturday night in Kentucky. In Florida, a Confederate statue was relocated lawfully on Monday.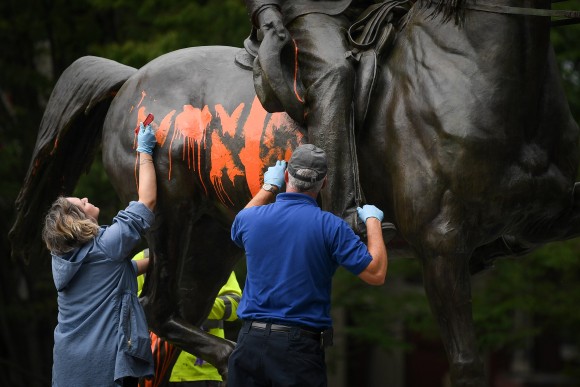 Laura Ingraham, editor-in-chief of Lifezette, told Fox News on Tuesday that vandals who tear down Confederate monuments are erasing American history.
"When you see bands of criminals, which is what they were yesterday, ripping down public property and being celebrated in the American media for doing so, we have a real problem on our hands," Ingraham said.
"This is not about racial healing or racial unity when you see property being destroyed. That's not what it's about. It's about the eradication of history and acknowledgment that we had really difficult, horrible moments in our country's history that we were able to overcome."