Valley Women Drop Points in First HK Hockey League Match
Hockey—Premier League
September 18, 2013 9:35 am Last Updated: September 18, 2013 9:35 am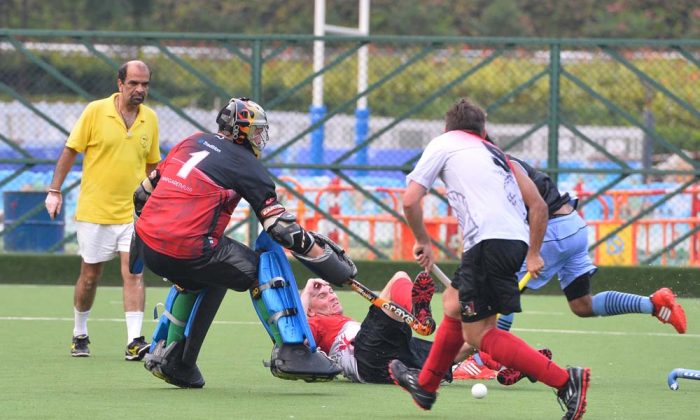 The only real surprise of the first week of play in both of the men's and women's Hong Kong Hockey Association 2013 League's Premier Divisions was when the women's reigning champions Valley-A were held to a draw by HKFC-B.
In the men's matches the results gave some insight into the strength of the teams in this year's competition, but there were no real surprises.

Men
A full set of fixtures were played in the Men's Premier Division on Sunday Sept 15 with matches at HKFC, Happy Valley and King's Park.
Shaheen did well to edge out a slightly weakened Pak-A by 4 goals to 3.
Newcomers SSSC-B beat last year's bottom club Elite by a 3-0 score line.
Another newcomer to the Premier Division, KNS held SSSC-A to a close 4-5 result.
As expected, reigning Champions Khalsa got off to a good start to the season with an 8-1 victory over KCC-A.
HKFC-A won 6-0 against their club B side.
Meanwhile, the Valley-A to Punjab-A match was closer than might have been expected. Valley played with heart and soul winning some good ball and penetrating swiftly into Punjab-A territory. Valley were one goal up at half time and added a second in the second half, but although they continued to make forages into the Punjab area could not produce another goal.
Punjab-A, on the other hand, although having a few players sidelined on occasions for misdemeanors, still managed to use their fast skill tactics to threaten the Valley goal.
As the game progressed Punjab-A dominated the game more and more picking up goals in the process. But Valley-A performed well and to keep the score line down to 3-2 to Punjab-A showing their commitment and determination to finish in the top half of the table this season.
This was also a good result for Punjab-A, carrying on from their second equal place finish last season.
Women
There were only two women's Premier League matches last weekend. On Saturday Sept 14, HKFC-B played against Valley-A and KCC-A played against the Dutch Club.
KCC-A dominated in their match, winning 8-2, but this was the first time the Dutch players have contested at Premier Division level for a few years, so no doubt they will need a few games to adjust their style to the top tier league game.
The goal scorers were Ika Lo (3), Leigh Cummings (3), while Clare Bennett and Janet Ho each scored one goal.
The match between Valley-A and HKFC-B was closer than expected, with the reigning champions being held to a 1-1 draw.
HKFC-B have introduced some new players for this season, while Valley has gained some players from Club Recreio and KCC-A. Player movements are partly due to the redistribution of Chinese players around the clubs to give them increased opportunity to play at top level and gain additional experience for national matches.
Surprisingly, HKFC-B were the first to score when Dawn Strachan slotted home from a penalty corner.
Valley continued to press throughout the match and there was plenty of action with both teams having opportunities, but the equaliser did not come until Valley was awarded a penalty corner three minutes from time.

South Asia Games
Among his other duties, Ernest Li has taken over as Team Manager of the Hong Kong Men's team and will travel to the East Asia Games in Tianjin, China from Oct 6 to 15 together with a squad of 15 players and support staff. He explained the selection criteria that limits the squad to those players with specific conditions to the Epoch Times.
"For the coming East Asian Games in Tianjin, SF&OC advises that athletes should be nationals of the country they represent, that is passport [holder]!
"Those born in Hong Kong, have lived here a long time and those who have previously represented Hong Kong at EAG and Asian Games would be able to continue to do so, whether or not they hold a SAR passport," explained Li.
Team:
CHAN Hou Fung, Mathew, CHAN Ka Ho Jacky, DILLON Dev Singh, SMITH Kieran Thomas Sturrock, KWOK Chun Ting Davis, SIU Chun Ming, TSOI Long Ting Gabriel, KHAN Siddick Iqbal, Arif Ali, TO Kai Chung Stanley, Felix IU, xi, Inderpal Singh, YU Chung Hin Tony, POON Chun Yan Silas