People who have been vaccinated against the CCP virus must continue to follow lockdown restrictions as they may still pass the virus on to others, Britain's health secretary said on Monday.
"I want to reiterate an important point made by the Chief Medical Officers and the clinical advice that they have been giving: even if you've had the jab, the rules still apply," Matt Hancock said at a press conference held in Downing Street, London.
He said there are two reasons why vaccinated people must continue to obey the rules.
"First, because the protection takes time. Your body's immune [system] is only fully trained up around three weeks after your jab. And, even if you have protection yourself, we still don't know whether you will be able to pass coronavirus on to someone else," he said.
"We are monitoring this very carefully and will publish information on it as soon as we have it available. So this is not a moment to ease up."
This follows a similar call on Sunday from professor Jonathan Van-Tam, England's deputy chief medical officer, who said that people who have received two doses of the CCP (Chinese Communist Party) virus vaccine may still spread the virus to others.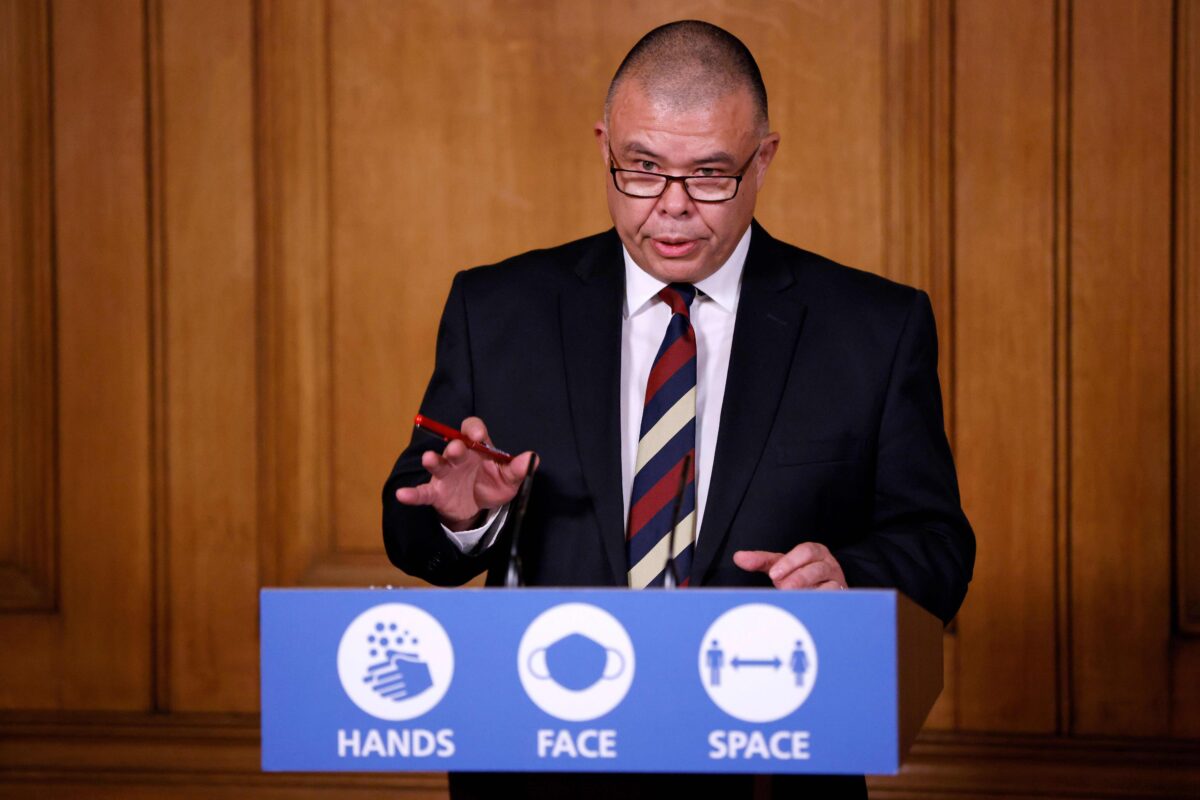 Writing in the Sunday Telegraph, Van-Tam said that "we do not yet know the impact of the vaccine on transmission of the virus."
"So even after you have had both doses of the vaccine you may still give COVID-19 to someone else and the chains of transmission will then continue," he added.
Van-Tam also warned that "no vaccine has ever been 100 percent effective" and "no one will have 100 percent protection from the virus."
Earlier this month, a British nurse wrote in a Facebook post that he tested positive for the virus even though he received his first dose of the vaccine on Dec. 8, 2020. His second dose on Jan. 5 was cancelled, and just over four weeks after the first dose he tested positive for the virus.
At Monday's press briefing, Hancock said Britain's National Health Service (NHS) is "still under intense pressure across all parts of the country," with 37,899 people in UK hospitals with the CCP virus, including 4,076 on ventilators.
The #COVID19 Dashboard has been updated: https://t.co/XhspoyTG79

On Monday 25 January 2021, 22,195 new cases and 592 deaths within 28 days of a positive test were reported across the UK.

A total of 6,573,570 people have now received the first dose of a #vaccine. pic.twitter.com/GLtr9wT1Nf

— Public Health England (@PHE_uk) January 25, 2021
A further 592 deaths within 28 days of a positive test were reported on Monday, taking the UK's total CCP virus-related death toll to 98,531.
But Hancock said there are "early signs that the actions we're taking are working."
"The rise in the number of cases is slowing, and falling in some parts of the country like London and Scotland. At the same time, the number of vaccinations is going up," he said.
A total of 6,573,570 people across the UK have now received the first dose of a COVID-19 vaccine, Public Health England said on Monday.
Hancock said he was "so proud" to report that, as of Sunday night, 78.7 percent of all over-80s had been vaccinated.
He said the vaccination drive "means so much to people because the vaccine brings safety to that individual and marks the route out for us all from this pandemic."