When the EPA announced its revised proposed rule in January 2014 for carbon emissions reduction, it put the onus on states to collaborate with utilities and devise individual plans that could achieve the federal government's ambitious goals by 2030.
But utility companies are worried that the EPA's rule is unrealistic and fails to factor in potential disruptions that could threaten the reliability of the power grid and hinder compliance efforts.
Utility companies say the new rule is expecting too much too soon—requiring tight deadlines for every step of the process in order to meet the goals without providing a safety net.
Types of Interruptions
• Natural disaster that wipes out facilities
• Public opposition to energy facilities delays construction of necessary facilities (i.e. pipelines)
• Fuel shortages
• Difficulties in getting approvals for new gas pipelines
To better understand the concerns of municipally operated and nonprofit utility companies and how the EPA's proposed rule could impact the reliability of the power grid, the Epoch Times spoke to Joe Nipper, senior vice president of regulatory affairs and communications at American Public Power Association (APPA).
The APPA is a service organization for more than 2,000 community-owned utilities, which serve more than 48 million Americans, according to the APPA website. 
Nipper and the APPA cover matters that affect its members in regulatory agencies, such as the Environmental Protection Agency, Department of Energy, and Department of Interior, as well as matters pending before the Federal Energy Regulatory Commission (FERC) and the North American Electric Reliability Corporation.
Nipper expressed his perspectives on the highly debated EPA rule and its potential impact on utility companies' ability to retain reliability of the electric system.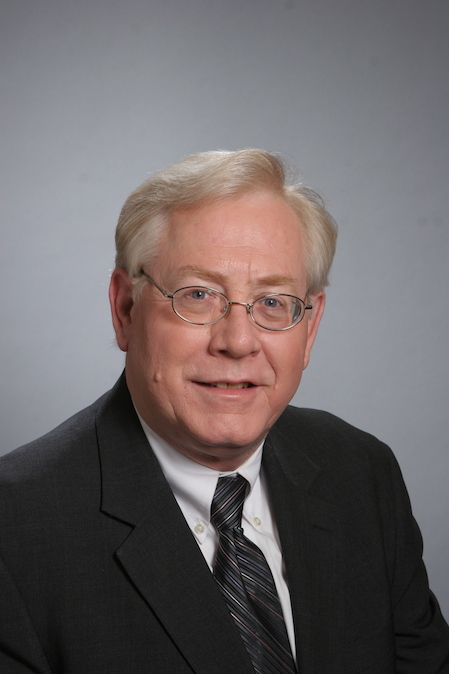 Epoch Times: Why do you think the EPA's proposed rule is expecting too much, too soon?
Joe Nipper: Although 2030 is 15 years away, which may seem like a rather long time, but in terms of utility planning, it's actually a fairly short period of time. The proposed rule would require that when the final rule is issued later this year states would have one to two years to put together a statewide plan that meets the required reduction for the state [EPA has to approve the plan by no later than 2017].
In addition to the final goal that everybody has to reach by 2030, there is what is called an interim goal. The utilities and the state have to start meeting that interim goal in 2020. Generally, the interim goal that the states have to meet by 2020 is usually more than half of the final goal. The interim goal comes very, very quickly—by 2020 [states would only have two to three years to achieve the higher interim goal]. And then you have the rest of that time period, up to 2030, to meet the final goal.
When you look at what the plan would require in any given state in order to meet the goals, there are many, many things that have to happen within each state in order to do that.
It's not easy to site new natural gas pipelines or new natural gas storage facilities, those are going to be necessary in order to support a new natural gas generators that are going to be required to displace much of the coal.  Also states will have to be adding more renewable sources of energy and solar, geothermal, etc. Those facilities have to be planned, and approval has to be gained—the design and engineering and then the construction has to occur. The other components of compliance with the plan is very aggressive gains and energy efficiency and reduction programs by customers, and again, those take some time to develop and implement.
When we step back and we look at the proposal and look at any given state and all of the new construction of new gas facilities, renewable energy projects, energy efficiency programs, and quite a number of other things that have to occur, all of that has to occur in a pretty short time frame. 
And that is why a reliability safety valve is needed, because those things have to be planned and done in a certain sequence in order to be cost effective and efficient.
Epoch Times: APPA and the National Rural Electric Cooperative Association (NRECA) worked together in devising a concrete reliability safety valve proposal and presented it to senior staff at FERC for their consideration in April. How did you define the reliability safety valve and how would it work?
Mr. Nipper: We envisioned it as an application process, and so the application would be made by each individual state that has the compliance obligation and it's filed with the EPA. For example, some events ensue in which it becomes clear to utilities, and/or the state, that there could be a reliability problem (an interruption to the utilities' ability to deliver power). In the application, the state would describe the situation, describe what the reliability implications or threat is, and provide supporting evidence. It would ask for certain relief, such as an adjustment in the timeline for compliance to be able to remedy the situation. The EPA would review the application and then check in with FERC, the federal agency responsible for reliability of the electric system, and the North American Electric Reliability Corporation (NAERC), the entity that sets the standards for reliability, and ask them if the state's situation poses a threat to reliability. If FERC agrees that there is a problem, the EPA does not have to grant any relief, but the concurrence by FERC and NAERC strengthens the application.
Epoch Times: Do you think that coal-fired plants will be included in the states' ultimate plans to meet the EPA's goal for carbon emissions reduction by 2030?
Mr. Nipper: Coal plants are the largest emitters of carbon dioxide but the rule is not going to shut down every coal plant. There are a number of coal plants around the country that have been retrofitted extensively already for mercury compliance as well as a couple of other things that have occurred over the last two or three years. Utilities therefore have made significant investments in those retrofits and they want to get the value out of those investments and will be looking to continue to operate a number of those coal plants and then reduce emissions through other measures like adding more renewable generation or gas generation and more energy efficiency programs.
Epoch Times: What impact do you think the recent Supreme Court ruling in the Michigan, et. al v. Environmental Protection Agency case, which overturned the EPA's mercury emissions rules, will have on the EPA's final rule for carbon emissions?
Mr. Nipper: Let me first say that I am not a lawyer, but I have attended a lot of meetings with energy lawyers. There is a principle in federal regulatory law called the Chevron Principle in which the courts give federal agencies wide deference in interpreting the law [when there are competing interpretations]. What's been happening recently though, the court is getting very impatient with the extent to which the agency has been interpreting its authority. This case wasn't a situation in which there were competing interpretations, and the EPA chose an interpretation that it liked. The agency just made up its interpretation, and the court is signaling that it's growing very weary of that overreach in terms of exercising its statutory authority. That could mean that when the Clean Power Plan goes to court, the EPA could have a lot of difficulty in defending its interpretation of the statute.
This interview has been edited for brevity and clarity.