A 38-year-old Utah woman who said she was just 21 after being arrested was caught out when police unearthed records for her youthful alter ego, who turned out to be her daughter.
Heather Garcia was arrested on Saturday, Aug. 30 and charged with driving without license or registration and without insurance, possession of drug paraphernalia, and giving false information to a peace officer, according to Davis County Jail records.
KUTV reported that Garcia had initially told officers that she was born in 1998 and that her name was Mercedes.

But it wasn't long before officers unearthed records showing that the identity she had offered was actually that of her daughter, reported the news outlet, citing court documents.
When they managed to identify her real name, police discovered she had outstanding warrants for possession of a controlled substance, for driving on a denied license, and for marijuana possession of more than 16 ounces, according to jail records.
Under Utah law, giving a fake ID (i.e. one that does not belong to anyone else) is a Class C misdemeanor and punishable by a $750 fine.
However, trying to mislead officers into believing that another person committed the crime with a real name and details is a Class A misdemeanor that carries a maximum fine of $2,500 and a possible jail sentence of one year.
Posing as law enforcement can be far more costly, as an Arizona woman who posed as a deputy to spring her boyfriend from jail discovered.
15 Years for Posing as a Deputy
Maxine Feldstein, 30, will spend the next 15 years behind bars after pleading guilty to forgery, third-degree escape, and second-degree criminal impersonation.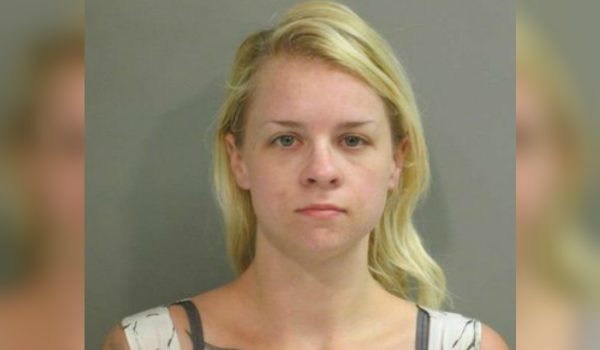 According to the Northwest Arkansas Gazette, Feldstein managed to free her boyfriend from a Washington County jail with nothing but a phone call and a follow-up email to which she attached an "authentic-looking form."
The couple were arrested on July 14, 2018, according to the Gazette, and were held at the Washington County Detention Center. Feldstein made her bond the following day, after being charged with possession of a controlled substance with intent to deliver.
But her boyfriend, Nicholas Lowe, remained in jail, on hold from Ventura County Sheriff's Office in California for false impersonation.
But Lowe had a plan.
During a jail visit, Lowe persuaded Feldstein to pose as a deputy from Ventura, according to court documents cited by KFSM.
Identifying herself as "Deputy Kershaw with the Ventura County Sheriff's Office," Feldstein called the jail July 27, persuading the on-duty deputy that Lowe was to be released because Ventura County jail was overcrowded.
Feldstein claimed to have sent a fax with an official release form. When the deputy said he had not received the fax, she sent him an "authentic-looking form" via email, releasing Ventura County's hold, according to the affidavit cited by KFSM.
The plan worked—until the couple were both captured less than three weeks later in Fayetteville and found themselves once again in a county jail.
They were both charged over the escape—but Feldstein bore the brunt of the charges.