A Utah police officer has died after a burglary suspect intentionally rammed into him.
South Salt Lake Police Department Officer David Romrell responded to a burglary call on Nov. 24 and was intentionally struck by a vehicle fleeing from the crime scene at a business on South West Temple, just north of the intersection with Price Avenue.
As the car sped toward Romrell, another officer fired and struck the driver, killing him. He was later identified as Felix Anthony Calata, 31, of West Valley City.
A passenger in the vehicle fled on foot but was apprehended a short time later.
Police officials later said the passenger was questioned but released because there was no evidence that the passenger had committed a crime.
Marine Veteran
Before joining the force, Romrell was a U.S. Marine.
"Whether it was in police blues or the uniform of a United States Marine, David Romrell fought valiantly to preserve peace and protect us, our community, and nation," said Utah Attorney General Sean Reyes in a statement after Romrell died.
"May God now grant peace to his soul and comfort to his family and friends."
"Officer Romrell was exemplary in every way, and I feel humbled by the service he gave his country as a Marine, as well as the service he gave our communities here in Utah," added Gov. Gary Herbert in a statement.
Romrell served several tours of duty as a Marine before becoming a South Salt Lake police officer 11 months ago, reported Desert News.
"As much as we know the risk of this job, we're not prepared for this. It's taken us by surprise. It's very painful," police Chief Jack Carruth said during a press conference early Sunday. "He did everything right but was targeted by this vehicle as it fled."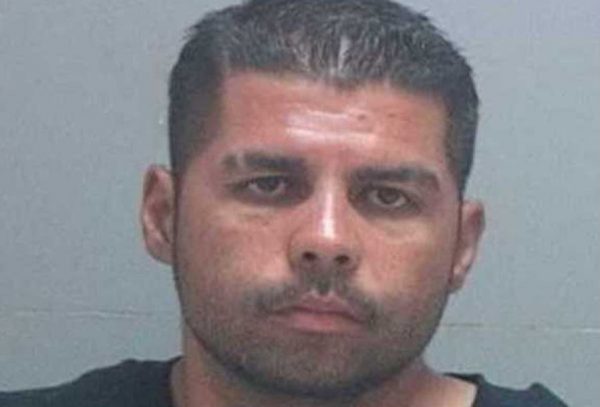 Family and Friends Mourn
Romrell was being mourned by his family and friends. He is survived by his wife and his 4-month-old son.
Friends and neighbors told KUTV that the Romrell family moved into their West Jordan neighborhood over the summer.
The family made a big impact despite living there only half a year, they said.
Neighbors said Romrell's widow took their baby to be with family to grieve. She asked for peace during the grieving process.
The neighborhood put up blue bows and American flags to express support for the fallen officer.
Meanwhile, family members of Calata released a letter expressing sympathy for Romrell's family.
"Saturday night we went to bed just as any other night, when suddenly the shrieks, screams and cries, of our sister tore through our peaceful home. 'Felix, is dead!' She screamed! We didn't know the details yet of what had happened but we knew Felix, had been on a downward spiral for a long time now. We knew he wasn't the same person who started dating my sister, 12 years ago who was romantic and funny," wrote Calata's former brother-in-law and sister-in-law, Manuel and Claudia Lopez, reported Fox 13. Manuel Lopez was also a Marine.
The pair said Calata had many run-ins with the law in recent years, prompting their sister to leave him and take his two children away to Texas "so they'd be safe." When she heard about his death, she hadn't heard from him in months.
"Your husband, died a HERO! Our niece and nephew don't have to know the horrendous things their father has done but they WILL honor your husband," they wrote. "We are all heartbroken by this and we are hurting too. If there is anything you may need from us to help you find peace, please reach out. Your precious baby doesn't deserve to be left without a father. We are very sorry for your loss."
Previous Crash
Court records indicate that Calata was involved in a fatal crash on March 25.
He was driving a Jeep Grand Cherokee when he ran a red light, hit another vehicle, and rolled. A passenger with him, 44-year-old Danyelle Marie Jennings, was ejected from the Jeep and killed, reported Deseret News.
Salt Lake County District Attorney Sim Gill said that officials spent months gathering evidence and were finally ready to file charges.
Attorneys were scheduled to meet on Dec. 6 to screen a charge of manslaughter in the case, Gill said.
From NTD News