Professional basketball player Donovan Mitchell tested positive for the new coronavirus, which started in Wuhan, China last year, according to reports.
The Utah Jazz confirmed in a statement that a second player tested positive for COVID-19, the disease the virus causes.
"As a follow-up to yesterday's positive COVID-19 test, Oklahoma health officials tested all members of the Utah Jazz traveling party, confirming one additional positive outcome for a Jazz player," the statement said. "We are working closely with the CDC, Oklahoma and Utah state officials, and the NBA to monitor their health and determine the best path moving forward."
The statement did not name the player, nor did a Wednesday statement that announced a different player tested positive.
That player tested negative for the flu, strep throat, and an upper respiratory infection before testing positive for COVID-19, the Jazz said. After the test came back, the NBA was informed and subsequently suspended its season for now.
Reporters from ESPN, Yahoo, USA Today, and other outlets, citing sources, named the first player as Jazz center Rudy Gobert, a French national, and the second player as Mitchell, an American.
Gobert, after a press conference earlier this week, paused to touch all microphones and recorders placed at his table by reporters. Jazz players privately say that he had been careless in the locker room touching other players and their belongings, ESPN's Adrian Wojnarowski reported.
The Jazz didn't immediately respond to a request for comment.
Several hours before the scheduled game against the Oklahoma City Thunder on Wednesday, the Jazz said both Gobert and guard Emmanuel Mudiay were out because of illness.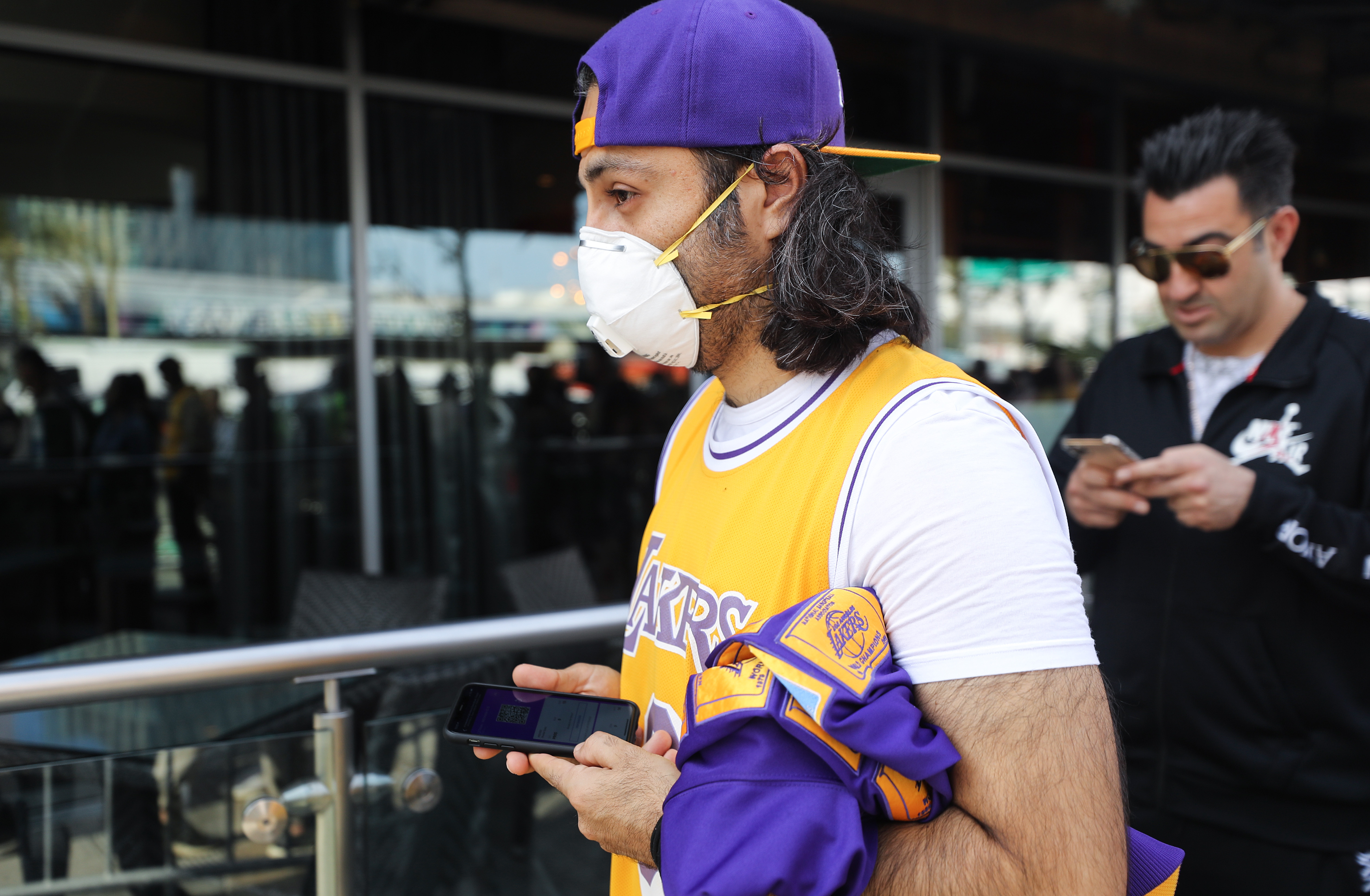 Just before the game was canceled, the team said Gobert's status was changed to questionable, meaning there was a chance he would have played.
A number of teams who played the Jazz in recent days have gone into quarantine, including the Washington Wizards.
"Players, coaches and basketball operations staff who exhibit or develop flu-like symptoms will be tested for COVID-19," the team said in a statement.
The NBA said late Wednesday that the Jazz player who tested positive was not in the Chesapeake Energy Arena, which is in Oklahoma City.
The league said it was suspending all games "until further notice."
"The NBA will use this hiatus to determine next steps for moving forward in regard to the coronavirus pandemic," it added.
The virus has spread to over 100 countries, infecting over 120,000 people and killing thousands. The case count in the United States topped 1,000 this week. Dozens of people have died, primarily the elderly or those with underlying health conditions. Experts say those people are most at-risk from the new disease, which is believed to have a mortality rate of around 1 percent.
Ways to avoid getting the illness include frequently washing hands with soap and water for more than 20 seconds or using an alcohol-based hand sanitizer, avoiding sick people, staying away from crowds, not touching one's mouth, eyes, or nose with unwashed hands, and sanitizing frequently-touched surfaces and objects at home, school, and work.