Since the 7.0 magnitude earthquake struck north of Anchorage, Alaska, more than 1,000 small earthquakes have hit the state, according to a U.S. Geological Survey (USGS) scientist.
Most of the quakes, according to USGS data are around 2.0 magnitude, but there have been some above 3.0.
USGS geophysicist Randy Baldwin told CNN on Dec. 2 that hundreds of small aftershocks have struck Alaska since Friday, Nov. 30.
"This is the second largest earthquake we've had since 1964, which was a very significant earthquake," Anchorage Mayor Ethan Berkowitz told CNN in another report. The 1964 event he's referring to was a 9.2 magnitude earthquake, which was the strongest quake to hit the United States in recorded history and the second strongest quake ever recorded on earth.
"But in terms of a disaster, I think it says more about who we are than what we suffered. I would characterize this as a demonstration that Anchorage is prepared for these kinds of emergencies," he said.
A 5.7 tremor hit right after the 7.0 quake, the USGS said. On the night of Nov. 30, a 5.2 magnitude earthquake hit.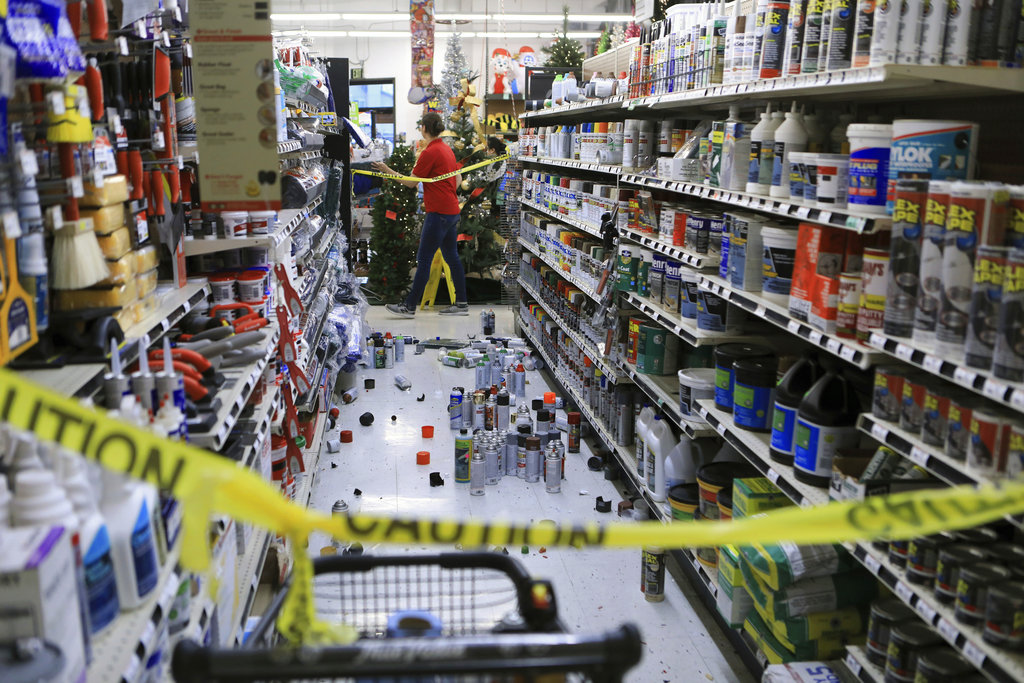 He said the city, the largest in Alaska, is returning to normal. "We know that we have to be prepared because we're never impervious to earthquakes or the weather," Berkowitz said.
The quake damaged roads and buildings, and it knocked out power for thousands. Dramatic photos showed large cracks in roads with a car resting on an island of pavement.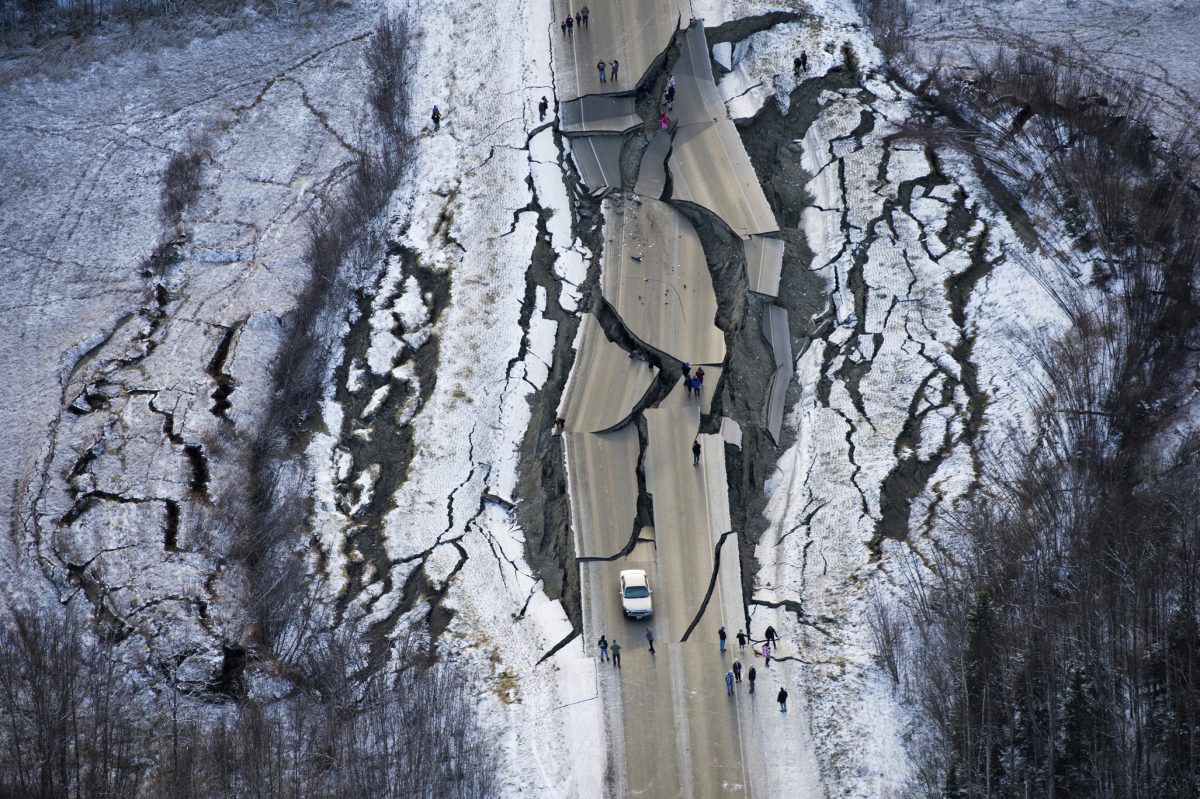 No deaths or serious injuries were reported, the mayor confirmed to the network.
"The bottom line on the utility structure is that the power is up, the heat is on, the communication lines are opening," Anchorage Municipal Manager Bill Falsey was quoted as saying by CNN. "At this point, though, we're not seeing a significant amount of bridge damage," Falsey added.
"More than a dozen of the aftershocks have been greater than a magnitude of 4 and five have been greater than a magnitude of 5," said Falsey, NBC News reported.
"Every one of those in a normal course would have been a real 'no kidding' Alaska earthquake. So for a lot of people in town, this event has not ended," he said.
Meanwhile, a seismic expert said that Alaska and California use the most stringent standards to help buildings withstand earthquakes like the one that struck Anchorage, according to The Associated Press.
There was minimal structural damage Friday to Anchorage buildings, though some major roadways will need significant repairs. Sterling Strait, a member of the Alaska Seismic Hazards Safety Commission, said Saturday that both states use the International Building Code, considered the best available standard for seismic safety.
He said it requires buildings to be designed to resist possible ground motion determined by location and earthquake histories. It also requires that structural connections—such as beams and columns—be reinforced to resist damage from shaking.
The Associated Press contributed to this report.