As Republican lawmakers such as Rep. Marjorie Taylor Greene (R-Ga.) express
concern
 that President Joe Biden's retention of classified materials from his vice presidency may be "[swept] under the rug," legal experts told The Epoch Times why Biden and former President Donald Trump appear to have been treated very differently in two strikingly parallel cases.
FBI agents executed a search warrant on Trump's Mar-a-Lago residence in Palm Beach, Florida, in August 2022. The warrant said there was probable cause to believe there were "additional documents that contain classified NDI [national defense information]" or "presidential records subject to record retention requirements" at Mar-a-Lago.
By contrast, neither the Penn Biden Center nor any other address associated with Biden has been raided after classified materials were reportedly found at the center's Washington office, which is located in a nondescript building about a mile from the White House.
"What's the difference in what President Trump did versus what we now know President Biden did?" asked House Oversight Committee Chairman James Comer (R-Ky.), 
as reported by CBS
.
Biden's attorneys have said that the materials were identified on Nov. 2, just days before an underwhelming midterm election performance by Republicans. Yet, the public wasn't told of the existence of those materials until Jan. 9, two months after those elections took place.
That delay is indicative of "a political cover-up," says Mike Davis, former chief counsel for nominations to then-Senate Judiciary Chairman Chuck Grassley (R-Iowa) and the founder of the Article III Project.
He sees it as part of a pattern under the Biden administration.
"There's a clear political double standard at the Biden Justice Department, which has been politicized and weaponized against Republicans," Davis told The Epoch Times on Jan. 10.
An expert on administrative law had a similar perspective.
"The fact that this has happened really creates a rule of law: if you're a Republican, you have to meet certain exacting standards when it comes to records, and if you're a Democrat, you don't," according to the expert, who requested anonymity because company policy doesn't allow employees to speak to the media.
"A Republican president must operate in a fishbowl. If you're a Republican president, the presumption is you have to preserve everything. And you just have to be extra careful. If you're a Democrat, rest assured, you're going to have different procedures applied."
Under a more consistent system, he added, the standard set by Trump's case would also have applied to Biden's case.
"The Justice Department shouldn't have said, 'Let's negotiate. You guys review and tell us what you find.' The Justice Department should have immediately had the FBI raid the offices. Why? How do we know, without documenting and creating an inventory, whether the documents were classified or top secret?"
Davis contrasted the case of Trump's records with the developing story of Biden's handling of classified materials.
"President Trump had the absolute constitutional and statutory power under the Presidential Records Act to declassify and take presidential records when he left office. Former Vice President Joe Biden absolutely did not," he said.
Citing an appeals court decision, an
analysis
of the Mar-a-Lago search warrant from the Congressional Research Service suggested that Trump's broad authority to declassify information could be hemmed in if he failed to "'follow established procedures.'"
"It's the process that's the punishment. In other words, the bureaucrats make the rules, whether or not they're in law or not. And if you violate those rules, there are consequences," the anonymous legal expert said.
For Davis, the more recent revelations about Biden's vice presidential materials raise key questions pertinent to established procedures and also United States national security–questions he believes Republicans in the House must pursue through their oversight authority on a range of committees.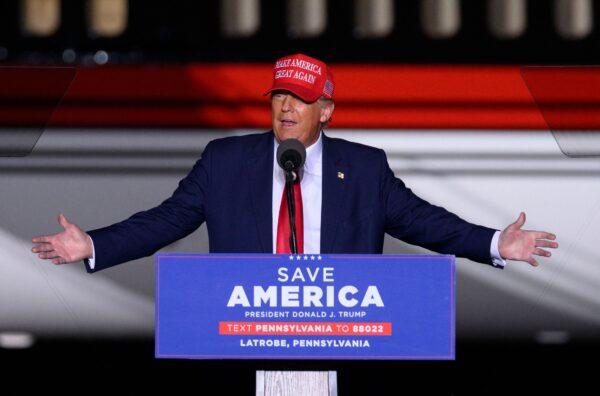 "Did Hunter Biden have access to this office? Did James Biden have access to this office? What were these classified documents? Have they done an intel assessment? Are they planning to do an FBI raid? Are they planning to question Hunter Biden, James Biden, and Joe Biden [and] anyone else who [may have] had access to that office?" he asked.
Archives Had 'No Power' in Trump Case: Expert
The legal expert said the National Archives and Records Administration (NARA) didn't have the authority to refer the Trump records case to the Department of Justice, as occurred prior to the Mar-a-Lago raid.

While Title 44

does specify

that NARA can refer cases involving federal agency records to the Department of Justice, there's no parallel language in that title pertaining to presidential records.

"There is no power for the archivist in those cases to make referrals to the Justice Department," the expert said.

In the expert's opinion, the former president's legal team should have made a challenge on that basis.

"Trump's lawyers were asleep at the wheel," the expert said, contrasting those lawyers with Biden's "top-quality" legal representation.

CBS has reported that Attorney General Merrick Garland assigned the U.S. attorney in Chicago, John R. Lausch Jr., to investigate why the Penn Biden Center came to hold classified material.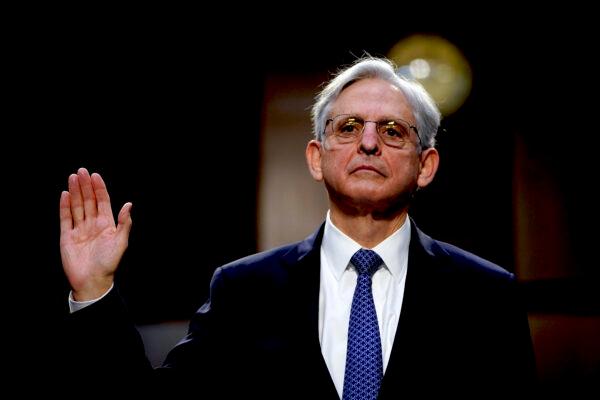 "The review is considered a preliminary step, and the attorney general will determine whether further investigation is necessary, including potentially appointing a special counsel," according to CBS.
Lausch, a Trump appointee, is one of only two U.S. attorneys appointed by Trump who has remained in the role under Biden. While he was initially asked to step down, Sens. Tammy Duckworth (D-Ill.) and Dick Durbin (D-Ill.)
requested
that he not be forced out.
He had been the senators' preference for the position in 2017, as indicated by a
statement
 at the time.
Davis questioned the choice of Lausch to investigate the case, describing him as a "Durbin pick."
"There absolutely should be a special counsel appointed," he said, adding that a U.S. attorney is "not politically insulated enough."