The identities of the 21 people, including 19 children, who were slain in a Texas school shooting on May 24 have been identified.
Eva Mireles, 44, is one of two teachers killed in the shooting at Robb Elementary School in Uvalde, according to her aunt, Lydia Martinez Delgado, who spoke to
ABC7
.
Mireles' daughter, Adalynn, paid tribute to her mother on Wednesday morning,
writing
in a Twitter post: "My sweet mommy, I will miss you forever."
Xavier Lopez, 10, was identified as another victim, his cousin, Lisa Garza,
told
The Associated Press.
"He was just a loving 10-year-old little boy, just enjoying life, not knowing that this tragedy was going to happen today," said Garza, according to the AP.
Manny Renfro lost his 8-year-old grandson, Uziyah Garcia, in the shooting. "The sweetest little boy that I've ever known," Renfro said. "I'm not just saying that because he was my grandkid."
Jailah Silguero, a 10-year-old who was slain Tuesday, loved to film TikTok videos, said her mom, Veronica Luevanos, in an interview with the Los Angeles Times.
"She told her father, 'Can I stay home?'" Luevanos also
told
Univision. "I think she knew something would happen."
Jailah's cousin also died in the shooting.
Irma Garcia, another teacher who died, was remembered on a GoFundMe
page
as a mother to four children.
"Sweet, kind, loving. Fun with the greatest personality," the page read. "She sacrificed herself protecting the kids in her classroom. She was a hero."
Angel Garza, a medical assistant with a step daughter at the school, arrived soon after the shooting and found himself aiding students streaming out injured and shaken up.
One girl was covered in blood and he asked if she had been shot.
"I'm not hurt. He shot my best friend," the girl said. "She's not breathing. She was just trying to call the cops."
And then she named the friend, Amerie Jo Garza, his stepdaughter.
Amerie was a happy child who had just gotten her first cell phone for turning 10 and had just gotten a certificate the morning of the shooting for making the honor roll. She also loved to paint and draw and work with clay.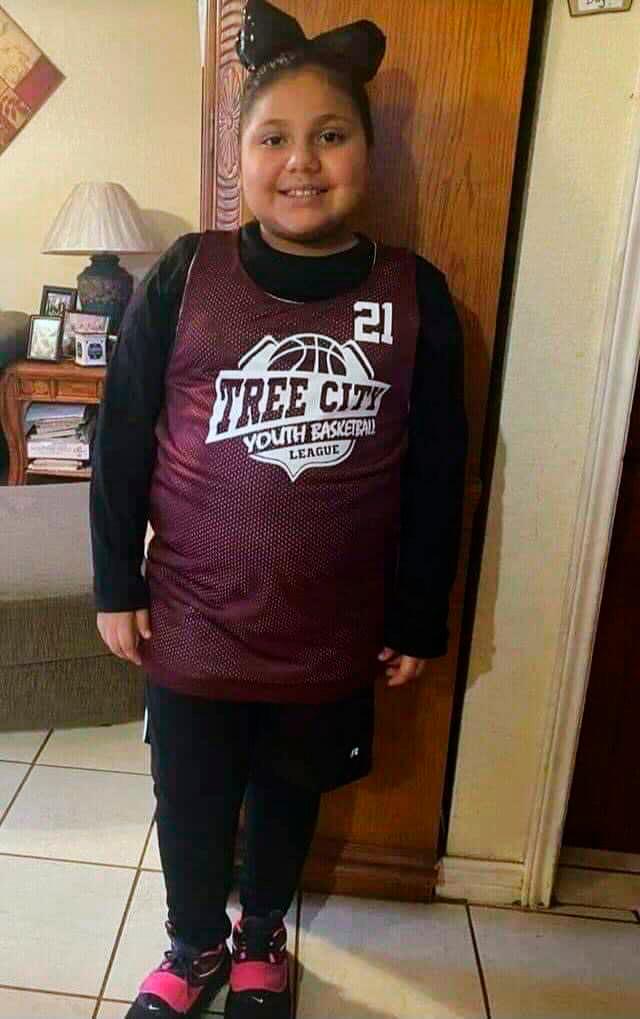 Eliahna Garcia's parents, Stephen Garcia and Jennifer Lugo, said that she, too, died in the shooting.
Relatives of 10-year-old Eliahna Garcia recalled her love of family. "She was very happy and very outgoing," said Eliahna's aunt, Siria Arizmendi, a fifth-grade teacher at Flores Elementary School in the same district. "She loved to dance and play sports. She was big into family, enjoyed being with the family."
Tess Mata's sister, Faith Mata, remembered the girl in a Twitter post, confirming her death.
"My precious angel you are loved so deeply," Faith
wrote
. "In my eyes you are not a victim but a survivor. I love you always and past forever baby sister, may your wings soar higher then you could ever dream. Till we meet again Tess Marie, love your big sissy."
A GoFundMe account said that Jayce Luevanos was another victim.
"The Cardona family is asking for any and all help both monetarily, for funeral expenses, as well as prayers for their family," the page
says
.
Eliahana "Elijah" Cruz Torres, 10, was looking forward to her team's final softball game before her death, according to her aunt.
"I talked to her last night," her aunt told KENS-TV, "and she was kind of nervous, saying that it was her last game, and she didn't want softball to end."
Claudia Perez Sanchez confirmed that her family member died on social media.
"Prayers to all the families and kids. This is so heartbreaking," she said. In an updated post, Sanchez confirmed Maite was killed.
Another victim Nevaeh Bravo's death was confirmed by her cousin on Twitter,
reported
the Los Angeles Times.
"Unfortunately my beautiful Nevaeh was one of the many victims from todays tragedy," she wrote. "Thank you for the support and help. Rest in peace my sweet girl, you didn't deserve this."
Makenna Lee Elrod's sister Kadence Elizabeth confirmed the child's death on Twitter Tuesday.
"My baby sister has finally been found in a classroom … thank you for everyone sending their love to my family and I," she wrote. "All I ask is that you hug your loved ones tonight and tell them you love them, you never know when you won't have the chance to anymore."
Rosemarie Ramirez, the aunt of one of the victims, told People magazine that Alithia Ramirez was among those who died. "I want the families to know that they're not alone. We're all grieving," she says. "My whole family is devastated."
"She loved to draw," Rosemarie said. "It's the last thing she gave me."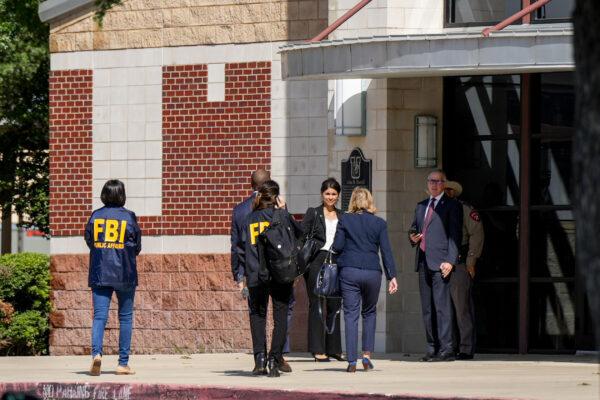 Jacinto Cazares, the father of 10-year-old Jackie Cazares, confirmed that the girl died inside her fourth-grade classroom on Tuesday.
"My baby girl has been taken away from my family and I," the father wrote online.
Annabell Rodriguez, 10 also died in Tuesday's massacre, along with her cousin, Jackie Cazares, who was 10,
according
to Annabell's aunt Polly Flores.
Miranda Mathis's cousin Deanna Miller confirmed the 11-year-old girl's death on social media: "My sweet baby cousin we loved u dearly I'm so sorry this happen to u baby please keep my family in your prayer."
Salvador Ramos, 18, was identified by officials as the lone gunman in the shooting. Texas Gov. Greg Abbott said Ramos shot his grandmother in the head before carrying out his rampage at Robb Elementary.
The Associated Press contributed to this report.