The dean of Georgia's Congressional delegation now faces the most formidable electoral challenge of his 30-year House tenure in a race said to be the closest in the Deep South.
Redistricting has put into play Georgia's 2nd Congressional District, which Sanford Bishop has represented since 1992. The southwest Georgia district, extending from Columbus south to the Florida line and east to Macon, is one of farms and small towns, plus big military bases like Fort Benning and Warner Robins Air Force Base. It's home to Plains, the birthplace of former President Jimmy Carter.
Bishop, a moderate Democrat, took the seat when it was first drawn as a majority-black district to comply with a Justice Department order. It hasn't always been majority black since then, said Charles Bullock, a University of Georgia political science professor. The original redistricting was overturned by a federal decision against racial gerrymandering a few years later.
But Bishop got reelected despite the black population dropping to 39 percent, Bullock told The Epoch Times. He said most black representatives elected in the South under the original districting, Bishop included, held their seats even after their districts' respective black populations went down.
And he kept getting reelected. The district has sent him to Congress 15 times. It more recently had grown to 51 percent black. This last round of redistricting dropped that to 49 percent and made the district's estimated party split much closer. Real Clear Politics rates it a tossup.
That's made an opening for Republican Chris West of Thomasville, a lawyer for a real estate developer, who defeated the much better financed primary campaign of Jeremy Hunt.
Hunt, a black Republican and retired military officer who had gone to West Point and served as an Army intelligence officer, has the military resume that area voters like to see. He'd done op-eds on Fox News and ties to the conservative Heritage Foundation, plus endorsements by influential Republicans including Mike Pompeo, Nikki Haley, and Karl Rove. He raised $2.5 million, a sum not usually seen in this area and ten times as much as West spent.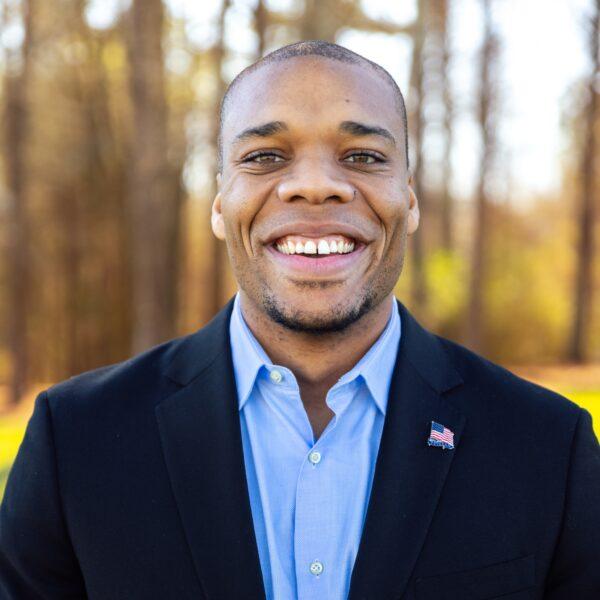 West, though, 
told a local television interviewer
 that Republican voters liked his being from the district where he's lived all his life. Although a Georgia native, Hunt was seen as more of an outsider.
Fred Hicks, a Democratic strategist in Atlanta, told The Epoch Times: "That's one (district) that could flip."
"The Democrats need to pay more attention to that seat than they have thus far," he said.
Bishop had had close races when facing decent opposition, most recently in 2010, and the drop in the district's black demographic doesn't help him.
"West is a fairly decent candidate," Hicks said. "He's got the national environment and rural Georgia to buoy him. The environment is right to help someone like him to overperform."
Formidable
Bishop remains a formidable opponent. In three decades, he has gotten key committee assignments to help his district, first the House Agriculture Committee and currently the agriculture subcommittee of the House Appropriations Committee, which controls the purse strings.

He also sits on military-related committees. He's now, with the death of John Lewis in 2020, the dean of Georgia's Congressional delegation.

Bishop, 

in a local television interview, 

said that some constituents, including farmers, veterans, and military retirees, tended to vote Republican but crossed over to vote for him because they thought he served their interests well.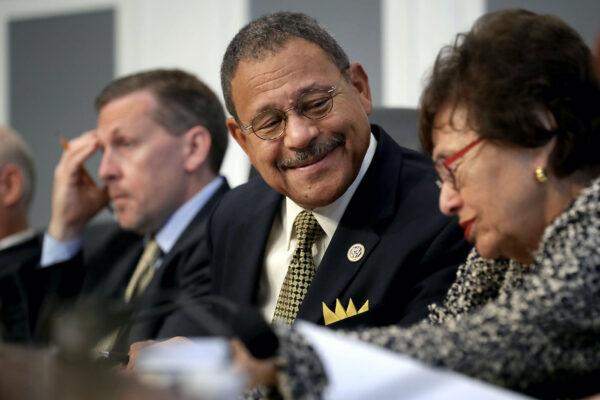 Political observers saw Bishop as notable for his moderation and success at representing the type of district that, in most Southern states, tends to vote Republican. His campaign website prominently bills him as "a moderating voice in Congress."
District 2, said Hicks, "could very well be a bellwether district for statewide races. If Republicans can win it, it might be impossible for Democrats to win (statewide.) If the Democrats win it by 3 or 4 points, it suggests a good night for them."
Bishop has earned a lot of goodwill over the years serving the interests of his district, Bullock said. Part of his job this fall is to introduce himself to about a hundred thousand residents newly added to the district. They don't have any history with him. "For them, it's an open seat," Bullock said.
Can Bishop hold his crossover Republican voters? He might, opined Bullock. "A sophisticated farmer might say, we can replace him with a Republican, but he won't have seniority. He won't be on the agriculture committee. It'll take him years to have the kind of influence Bishop has."
Hicks said the Democrats need to pour a lot more money into the race. It's one of the handful of Congressional races nationally on which control of the House depends, for one. Additionally, spending there will also benefit the Democrats in the state's close gubernatorial and senate races.
"Your dollar is affecting three different races. That's a good return on investment," Hicks said.