The United States hasn't managed its military resources well, Sebastian Gorka said in an interview that aired on NTD's "
Newsmakers
" on Jan. 25. But a more significant concern is the U.S. reliance on China for 90 percent of its medicine.
"There are far broader issues than how many bullets and bombs America has," Gorka said. "Think of this: More than 90 percent of the medicines we have here in America, like antibiotics, we buy from China.
"If China decided that it wants to take Taiwan, it wants to get military aggressive in the Pacific region, and as a price of that, they say, 'Oh, and by the way, we're not going to sell you the medicines that you've been buying from us for the last 30 years,' then not only will we not be able to fight a multi-front war against the potential aggressor, but we probably won't have enough drugs and medicines to provide for our own citizens."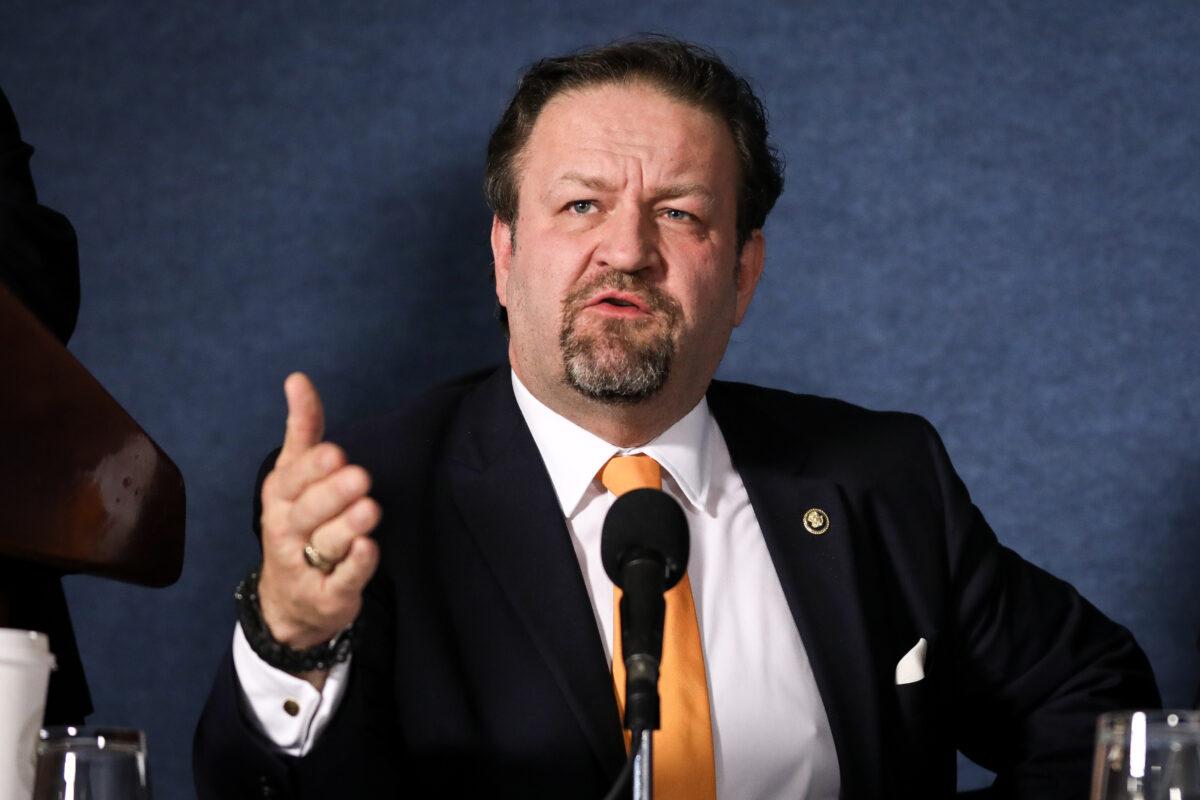 Gorka, a 
former strategist
 for President Donald Trump, is a counterterrorism expert and served in the British Army reserve in a military intelligence unit. He has a doctorate in political science and was a fellow at Harvard's John F. Kennedy School of Government.
Gorka said that President Joe Biden's decision to send M1 Abrams tanks to Ukraine was a "stupid move" but that being "in bed with communist China" was even more problematic.
Geopolitical Stupidity
According to a 
recent report
 from the Center for Strategic and International Studies (CSIS), if a "major regional conflict"—such as between China and Taiwan—occurred, the United States would run out of "some munitions" in less than one week.
"The U.S. use of munitions would likely exceed the current stockpiles of the U.S. Department of Defense. According to the results of a series of CSIS war games, the United States would likely run out of some munitions—such as long-range, precision-guided munitions—in less than one week in a Taiwan Strait conflict," the report stated.
"The war in Ukraine has also exposed serious deficiencies in the U.S. defense industrial base and serves as a stark reminder that a protracted conflict is likely to be an industrial war that requires a defense industry able to manufacture enough munitions, weapons systems, and matériel to replace depleted stockpiles."
Gorka, in part, agreed with the CSIS report and said that Biden sending M1 Abrams tanks to Ukraine is a perfect example of the Biden administration having "no idea what it's doing when it comes to geopolitics and national security."
"The M1 Abrams tank is not something Ukrainians have ever used. They haven't been trained on. They don't have the ammunition for it," Gorka said. "Since the beginning of the war, I've been very clear. This is the Ukrainian nation's war to fight.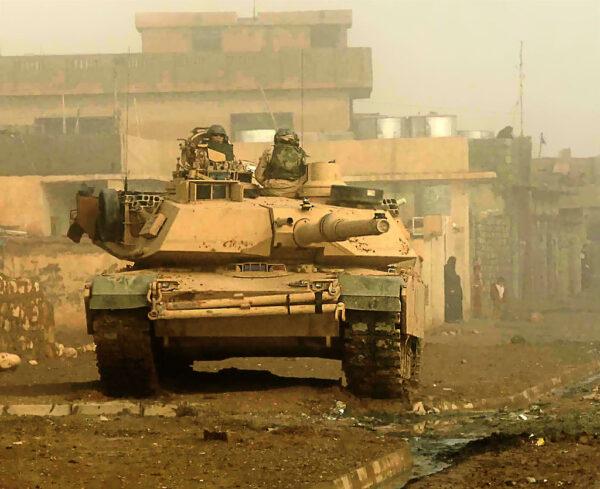 "We can assist them, but we have to assist them in ways that make sense. Ukraine was part of the Soviet Union. It knows how to use Soviet-era equipment, whether it's the AK-47 or the T-series of tanks, or the BTL-series of armored personnel carriers or RPGs. ... Why would they need M1 Abrams tanks they have no experience with? Provide them with stuff they can use, and they know how to use, not pallets of cash and not American equipment."
Gorka said that supplying M1 Abrams tanks to Ukraine and the Biden administration leaving billions of dollars worth of equipment in Afghanistan are examples of the United States not managing its resources well.
"If you look at what's happened with the amount of equipment—$83 billion worth of equipment that was left on the territory of Afghanistan when Biden surrendered and left that nation precipitously last September—also, [there] hasn't been a lot of thinking being done in terms of what we're supplying to Russia, Ukraine, and how rapidly we're supplying it," Gorka said.
Those types of decisions, and lack of geopolitical savvy, have left the United States in a position where it couldn't effectively fight a multi-front war, according to Gorka.
Bigger Picture Issue
Still, the broader issue for the United States being unprepared is its reliance on China and its lack of domestic manufacturing.

"We have been in bed with communist China for far, far too long. And this is a nation with labor camps. With the 

Laogai system

. This is a hardcore communist regime. Why we are doing business with China, as the son of somebody who escaped a communist prison, I don't understand," Gorka said.
Laogai is short for Laodonggaizao and means "reform through labor." According to the
Laogai Research Foundation
, "Laogai was legally established in 1954. At the time, its main purpose was to handle the waves of political prisoners in China. Within a Laogai prison are several 'Reform through labor detachments.'"
The forced-labor camps were designed by the Chinese Communist Party (CCP) to abusively "brainwash prisoners into unconditionally accepting the Party's ideology and rule," the foundation states.
The CCP replaced the term "Laogai" with "prison" in 1994. Despite the name change, the system remains essentially unchanged.