NEW YORK—Marjel Kola was living the American dream. After attending college in Italy, he emigrated to the United States from his home country of Albania at age 22. He joined the New York Police Department at 33. He and his wife own their own house in the suburbs.
But the dream came to an end when he was denied a religious exemption from the City of New York's mandatory COVID-19 vaccination and was ultimately terminated.
Kola belongs to the Seventh-day Adventist Church and his religion prohibits him from working on the "Biblical Sabbath," which is Friday at sunset through Saturday at sunset.
Right from the start, the NYPD accepted his religious accommodation and worked his schedule around his First Amendment right.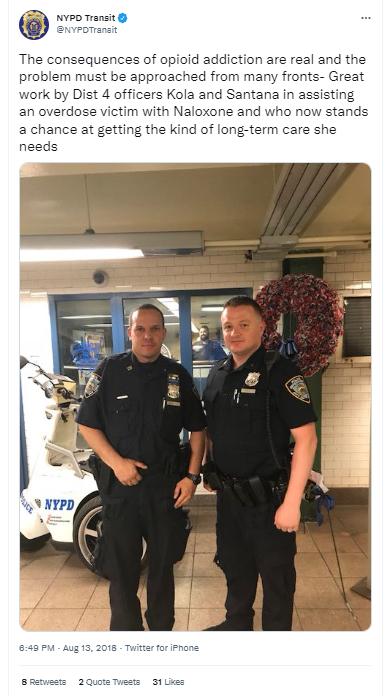 Kola worked as a transit cop in Manhattan for four-and-a-half years starting in 2018 and was "Cop of the Month" in June 2021.
Having lived in Albania, Italy, and the United States, Kola is fluent in three languages. He was certified by the NYPD in Albanian and Italian, which the department used to its advantage.
During the unrest in the summer of 2020, all NYPD officers were required to work seven days per week. Kola told his supervisor he was not able to do so.
Kola told The Epoch Times he said to his lieutenant, "I put God first and the job comes second," and the exemption was granted.
In March 2020, Kola contracted COVID-19 and was out of work for three weeks.
During that period, Kola—who's also a vegetarian—used natural remedies to nurse himself back to health. These included hot-and-cold showers and eating garlic. Kola says they worked.
Mandatory Vaccination
When the COVID-19 vaccination became mandatory, a red flag for Kola was the vaccinations were developed very quickly and feels there is no comprehensive data that supports them.

"I believe in God and I put the trust in God. Why should I put something in my body that I don't trust?" he said.

Kola applied for a religious exemption within a week but was denied. He appealed and submitted a letter from his pastor stating Kola has been an elder of the church since 2017 and follows its teachings.

Kola was denied again, stating "insufficient or missing religious documentation," and "objection appears to be based on verifiable false information, misinformation, fear of unknown origin of vaccine or side effects."

He was terminated on June 17 and filed a lawsuit soon after.

Kola and his family spent his childhood under communist rule. Unlike many European schoolchildren, Kola did not learn English in his youth.

"[It] was illegal, actually," he said.

Albanians were also forbidden to wear jeans, drink Coca-Cola, and there was no right to free speech.

Kola is represented by attorney Jimmy Wagner of Brooklyn. In addition to Kola's case, Wagner represents other terminated NYPD officers, as well as terminated teacher Rachel Maniscalco, as

reported by The Epoch Times

.

Kola has no idea if he'll be victorious when he has his day in court.

"It's in the hand of [the] justice system; it's in the hand of God," he said.