The prosecutor investigating President Joe Biden's son is slated to testify to Congress in October, according to a top Republican.
Special counsel David Weiss, appointed by Attorney General Merrick Garland, is scheduled to appear before the House Judiciary Committee on Oct. 18, Rep. Jim Jordan (R-Ohio) said on Fox News's "Sunday Morning Futures."
"We look forward to that," said Mr. Jordan, chairman of the committee.
The U.S. Department of Justice (DOJ) didn't respond by press time to The Epoch Times' request for comment.
Lawmakers have questions on how the DOJ, including Mr. Weiss and Mr. Garland, handled the probe into Hunter Biden.
The DOJ spent years investigating Mr. Biden but didn't bring any charges until after IRS whistleblowers came forward to flag concerns with how the probe unfolded, including how apparent crimes across several years weren't pursued.
"I think they were definitely going to sweep this under [the rug]," Mr. Jordan said. "This is what we're focused on, the Judiciary Committee, is how the Weiss and Garland Justice Department handled this investigation."
The charges ultimately brought were two counts of intentional failure to pay taxes, coupled with a pretrial diversion agreement for a felony gun charge.
A plea deal that would have likely resulted in no jail time fell apart under questioning by a federal judge. Mr. Biden has
since been indicted
on multiple felonies, including illegal possession of a gun by a drug addict.
The tax charges were dismissed at the request of Mr. Weiss, who has said he wants to bring them to a different venue.
Mr. Garland has repeatedly said Mr. Weiss had the authority to bring charges wherever he wanted but testimony from the whistleblowers and subsequent statements from Mr. Weiss have undercut that position.
Whistleblowers provided evidence that Mr. Weiss tried bringing charges in two venues, California and Washington, but was turned down by the U.S. attorneys in each place.
Mr. Weiss has acknowledged that his charging authority was "geographically limited" to his home district. He said he could "partner" on a case with another U.S. prosecutor and, if they rejected the request, he could ask for special status to pursue charges.
Mr. Garland appointed Mr. Weiss as special counsel in August.
"I have concluded that it is in the public interest to appoint a special counsel," Mr. Garland said at the time in brief prepared remarks.
Mr. Garland,
appearing
before Mr. Jordan's panel this month, declined to discuss why Mr. Weiss needed special counsel authority. He did claim that Mr. Weiss was "never denied the ability to bring a case in another jurisdiction." He also
said
he didn't remember discussing the case with the FBI.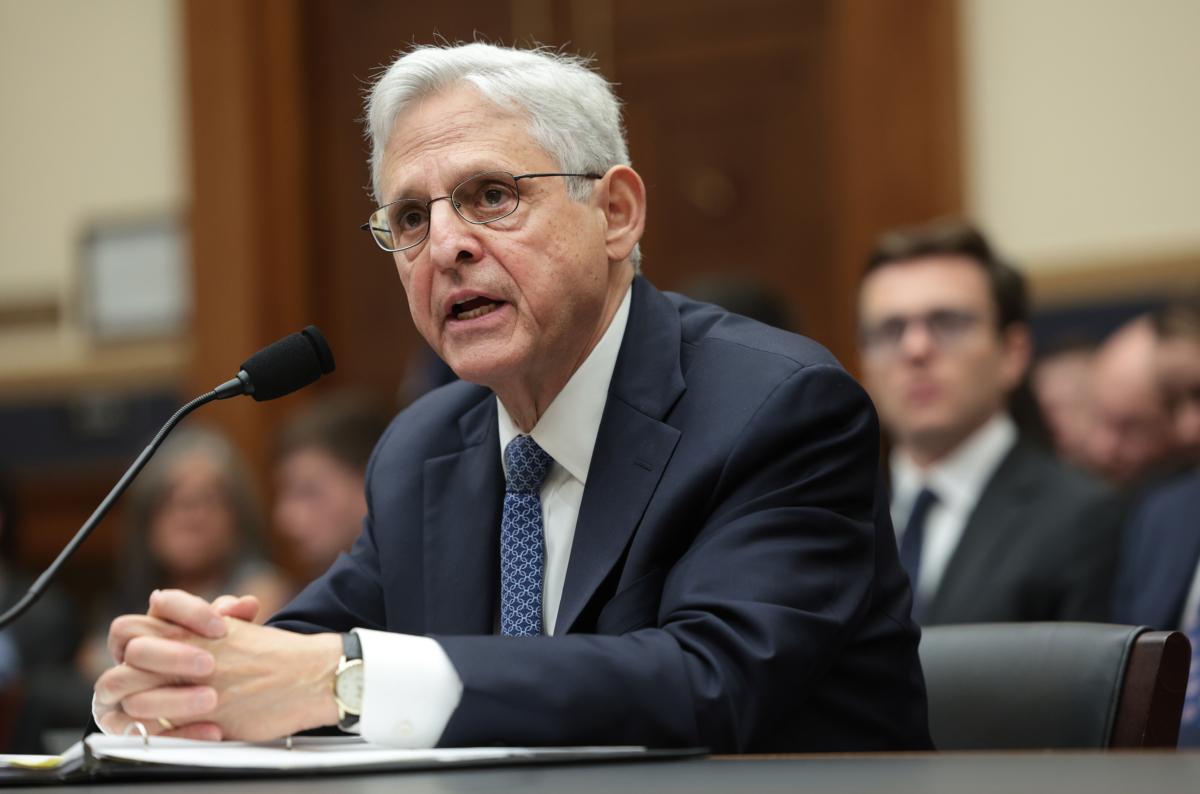 Recent Testimony
Officials involved with the investigation have recently testified to members of Congress, including IRS official Michael Batdorf.

Mr. Batdorf

said

 he learned in December 2022 that Martin Estrada, the Biden-appointed U.S. attorney for the Central District of California, rejected Mr. Weiss's request to bring charges in that district.

"He was probably a little frustrated ... because he now had to make some decisions on what he was going to do," Mr. Batdorf said, recounting a phone call that he shared with Mr. Weiss at the time.

Mr. Weiss didn't convey why Mr. Estrada rejected the request, according to Mr. Batdorf.

Requests by The Epoch Times for comment from Mr. Estrada and Matthew Graves, the Biden-appointed U.S. attorney for the District of Columbia, weren't returned. Tristan Leavitt, an attorney representing the IRS whistleblowers, said both attorneys should have recused themselves since they were appointed by Mr. Biden's father.

Mr. Batdorf also said he was surprised that Mr. Weiss chose to only bring tax charges for two years because evidence indicated that Mr. Biden intentionally failed to pay taxes for additional years.

"Based on my supporting of the case all the way through, yes, I was surprised," he said. "Of course, there was some level of frustration, yes."

Thomas Sobocinski, an FBI official, told members that he didn't recall Mr. Weiss telling others in an October 2022 meeting that he had been turned down by Mr. Graves.

"If he would have said that, I would have remembered it," Mr. Sobocinski told the House Judiciary Committee.

Mr. Sobocinski also said he felt that the case was advancing too slowly and wanted it to reach a resolution.

He wouldn't say whether he felt that the charges that were ultimately brought were appropriate.

"This is an ongoing issue that I am currently managing, and I do not think it's appropriate for me to discuss my opinion of that right now," Mr. Sobocinski said.

The DOJ has stated that the investigation into Mr. Biden, who has pleaded not guilty to all charges brought against him, is ongoing.