Sen. Roy Blunt (R-Mo.) on Thursday blocked an attempt to pass a bill by unanimous consent that would remove all statues of Confederate soldiers and officers from the U.S. Capitol in Washington.
Sens. Chuck Schumer (D-N.Y.) and Cory Booker (D-N.J.) tried passing the bill with no objections, a move that can get legislation passed but opens the bill to being blocked by any one senator.
Blunt, a member of Republican leadership and the chairman of the Joint Committee on the Library, blocked the bill.
"I'd like to get the opinion of people who are taking similar statues out of the building," he told colleagues on the Senate floor. Blunt, whose committee oversees the statues, said he also wants to talk to officials from the states that sent Confederate statues about potential replacements.
Current guidelines have states send replacements for statues that are being removed.
"Now, we could do away with that program. We could do a lot of things. But we've entered into that agreement," he said, calling it "a more complicated arrangement" than Booker made it out to be.
Booker, one of three black senators, argued earlier: "We cannot separate the confederate statues from this history and legacy of white supremacy in this country."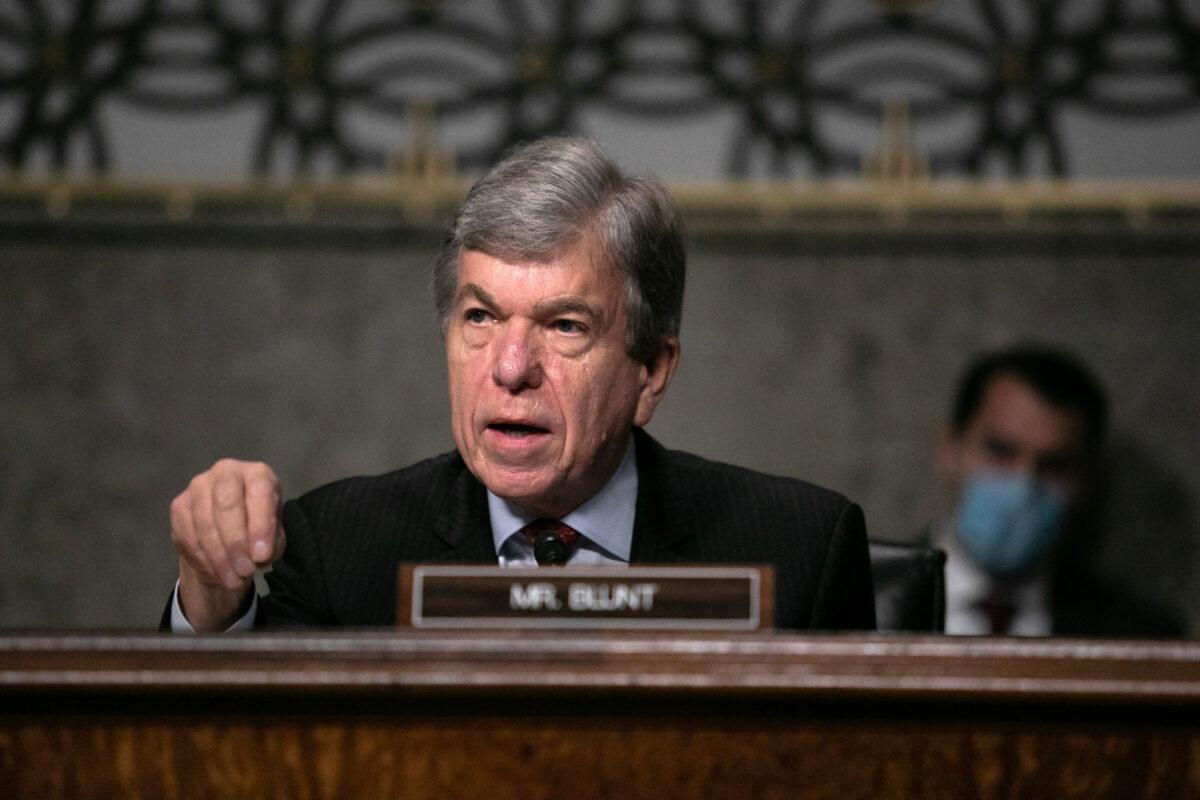 Having Confederate statues in the Capitol is "painful" and "insulting" he said, calling their "continued presence" an "affront to African Americans and the ideals of our nation."
Removing the statues is one way "the poison of racism in our country" can be confronted, Schumer added.
"Why should the capitol, of all places, the symbol of the union, a place where every American is supposed to have representation, continue to venerate such ignoble figures?" he asked.
House and Senate Democrats are
pushing to remove
 11 Confederate statues, appealing to the Architect of the Capitol J. Brett Blanton, who hasn't responded to a request for comment.
One hundred statues, two from each state, are in the National Statuary Hall Collection, displayed in the hall and throughout the Capitol.
Blunt said last week it's up to the states, not his committee or members of Congress, to decide which statues are in the capitol.
Subjects of statues must be a dead person who was a U.S. citizen and "is illustrious for historic renown or for distinguished civic or military services."
Senate Majority Leader Mitch McConnell (R-Ky.)
this week
said that any state can trade out their statues but called it "a bridge too far" to think "that we need to airbrush the Capitol and scrub out everybody from years ago who had any connection to slavery."
"You know, there were eight presidents who owned slaves. Washington did. Jefferson did. Madison did. Monroe did," he said.
Portraits Being Removed
House Speaker Nancy Pelosi (D-Calif.), meanwhile, said that she ordered the removal from the Capitol of portraits showing four former House speakers with ties to the Confederacy.

The portraits show Virginia's Robert Hunter, Georgia's Howell Cobb, South Carolina's James Orr, and Georgia's Charles Crisp. All were Democrats except for Hunter, who was part of the Whig Party when speaker but was later elected to the U.S. Senate as a Democrat.

Pelosi in a letter (

pdf

) to Cheryl Johnson, the clerk of the House, requested the "immediate removal" of the portraits. Speaking to reporters in Washington Thursday, she said Johnson agreed to remove them.

Until inventory of the statues was being taken, she said, officials weren't aware "that there were four paintings of speakers in the Capitol of the United States—four speakers who had served in the Confederacy."

The removal will take place Friday, on the Juneteenth holiday, according to Pelosi.

Juneteenth celebrates the end of slavery.