A Texas school district called out by Gov. Greg Abbott over initially refusing to distribute pocket versions of the U.S. Constitution to students denied the allegation on social media.
Mr. Abbott called the school's action "outrageous" on the X platform, after posting a link to an Epoch Times article detailing the dispute over the pocket Constitutions.
"Every school should teach the Constitution," the governor posted.
Leander Independent School District (LISD), located just north of the liberal bastion of Austin, initially said in an email to The Epoch Times it didn't hand out the pocket Constitutions because of "confusion" over its policy.
But its story changed after the governor's comment on social media.
"Good morning@GregAbbott_TX This information is not accurate. Our middle school campuses have been accepting this donation since Friday in recognition of Celebrate Freedom Week," the district posted.
The post implied the district had been willing to hand out the mini Constitutions all along.
However, Jonathan Hullihan, a Texas attorney for the watchdog Citizens Defending Freedom (CDF), said the incident—as reported by The Epoch Times—was accurate, but the district's response was not.
"It appears the X response was yet another oversight in the communications department by Leander ISD. The record is absolutely clear—there was no intention of allowing the pocket Constitutions to be distributed or provided to LISD prior to the CDF expedited appeal," Mr. Hullihan said.
"I am frankly puzzled by the response on the official LISD government X account. This response may have been due to the attention brought to this issue by Gov. Abbott."
The story got started last week when CDF volunteers began distributing pocket versions of the Constitution and Declaration of  Independence to area schools in time for Celebrate Freedom Week on Sept. 17.
The watchdog group began distributing 17,000 donated copies to middle schools in Williamson County, Texas, ahead of Freedom Week and Constitution and Citizenship days.
Mr. Hullihan said other school districts accepted the pocket Constitutions, but Leander ISD initially refused via email.
CDF volunteers documented multiple attempts to deliver some 4,000 pocket Constitutions to Leander middle schools for three days beginning on Sept. 10, Mr. Hullihan said.
After being advised the pocket Constitutions needed to be approved before they could be distributed, a CDF volunteer dropped off a copy to Heather Neds,
Leander's community relations coordinator, on
Sept. 13 for approval, according to Mr. Hullihan.
The school district then sent out an email saying the books couldn't be distributed because they contained "political" material, Mr. Hullihan said.
"After reviewing the pocket Constitution you dropped off for us, we cannot allow you to distribute them at our schools. It is against our policy," Ms. Neds' email to a volunteer stated.
"The materials contain advertisements that would prevent the district from maintaining a position of neutrality on political or religious issues or would create an appearance of favoritism on political or religious issues," she said via email.
In a demand letter threatening legal action against the district if it didn't accept the mini Constitutions, Mr. Hullihan explained that the 917 Society was a nonprofit organization dedicated to distributing the items. 
He said the nonprofit is not politically affiliated, which was cited as a reason for the district's distribution denial.
The pocket-size books were "simply to be used as an educational resource, to further inform future generations on the importance of preserving our Constitution and fostering an appreciation for our nation," Mr. Hullihan stated.
In 2023, the 917 Society expected to hand out 1.3 million pocket Constitutions to middle school students in all 50 states, Mr. Hullihan said.
Federal law requires educational institutions that receive federal money to commemorate Citizenship Day and Constitution Day every year on Sept. 17, or the first weekday after that, to celebrate the documents signed on that date in 1787.
Texas statute also calls for school districts to teach about the Constitution on its anniversary, along with the Declaration of Independence, during Celebrate Freedom Week.
Under its educational initiative, the 917 nonprofit has worked with more than 27,000 middle school principals nationwide to provide pocket Constitutions.
Mr. Hullihan said Leander ISD didn't accept the pocket Constitutions until after he sent a seven-page email to Superintendent Bruce Gearing on Sept. 15 demanding it do so.
In his letter, Mr. Hullihan called the refusal to distribute the founding documents an "unconscionable" violation of the First Amendment to the very Constitution in question.
On Sept. 15, Mr. Gearing responded saying he would inform school principals to accept the pocket Constitutions, Mr. Hullihan said.
But even then, Mr. Hullihan said volunteers for CDF and Moms for Liberty informed him some principals at middle schools still wouldn't take the mini Constitutions.
The remaining pocket Constitutions were delivered on Sept. 18, Mr. Hullihan said.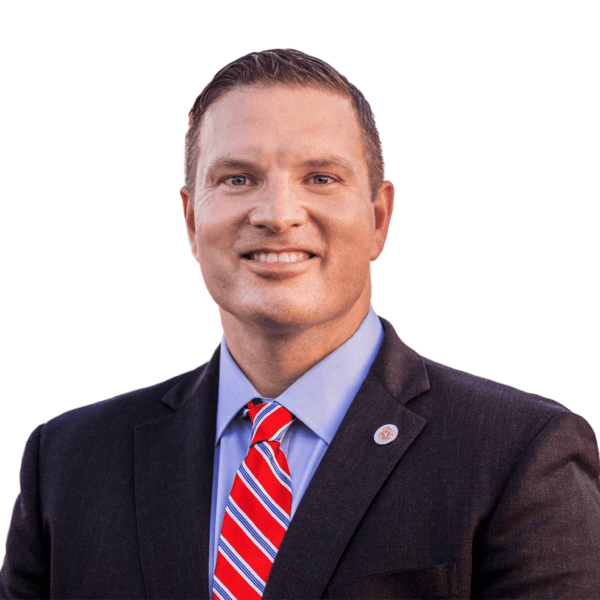 Daniel Cernero, Leander ISD's assistant director of communications, told The Epoch Times in an email on Sept. 15 that refusing the pocket Constitutions was an error.
"Upon investigation and consultation with our general counsel, we have determined that there was some internal confusion and misapplication of district policy," Mr. Cernero wrote.
Mr. Hullihan questioned how many Constitutions made it into the hands of students because they were delivered an hour before school let out on Sept. 15. 
"Once the district determined how the donated materials apply to district policy, the pocket-sized Constitutions were made available to all middle school campuses," according to an email from Crestina Hardie, chief communications officer of
Leander ISD.
The school district did not immediately provide The Epoch Times with a response concerning what was incorrect about CDF's account of what happened.
"I believe the superintendent needs to review who has authority to provide official responses on LISD social media and make sure that an oversight with the truth does not also occur in the future,"
Mr. Hullihan
said.