At least 200 players took a knee during the U.S. national anthem on Sunday, and that number is likely to increase on Monday night when the Arizona Cardinals face the Dallas Cowboys.
According to the New York Post's
tally
, "more than 200 NFL players" sat, raised a fist, or took a knee.
Fox Sports
also reported that about 200 players took knees.
The anthem protests were started last season when former 49ers quarterback Colin Kaepernick knelt during preseason games, drawing intense media scrutiny. Kaepernick and others said they're protesting against police brutality and racism in the United States. But many critics have said that the protest shows disrespect to the national anthem and the United States itself.
Dallas Cowboys coach Jason Garrett said that regarding his team members protesting, he doesn't expect any. "I don't," he said in response to questions about whether players will protest, according to the
Dallas News.
"That is an individual right of an American," Arizona Cardinals coach Bruce Arians said of the protests.
Arians reportedly spoke with his team about the situation, according to
Arizonasports.com.
It comes after President Donald Trump slammed the protesters.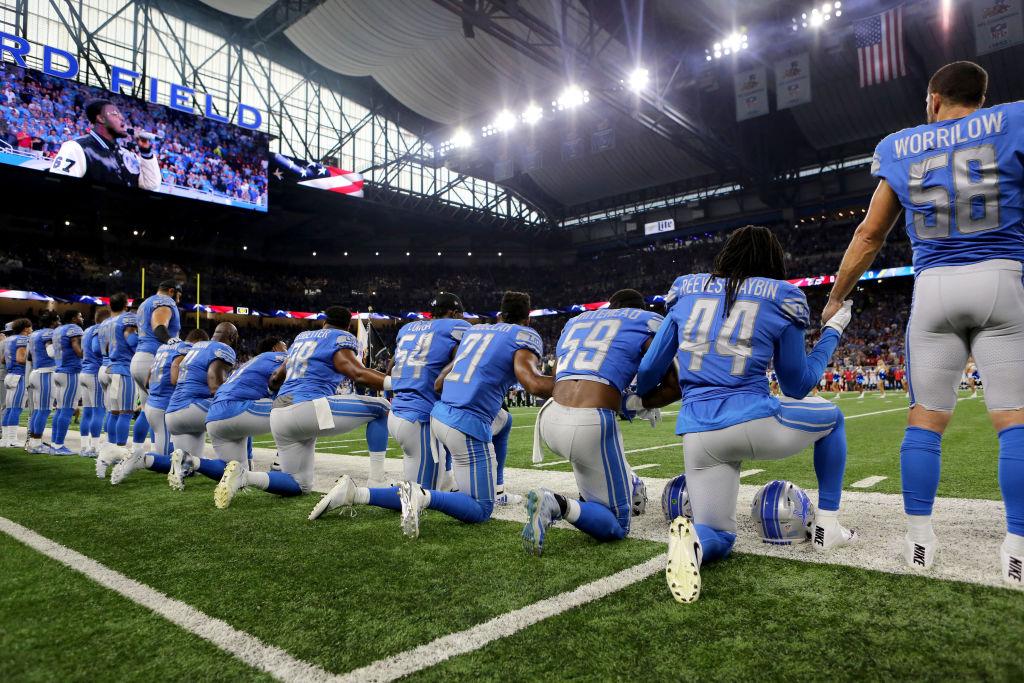 "This has nothing to do with race," Trump tweeted. "This has to do with respect for our country."
He also tweeted a hashtag: "#StandForOurAnthem."
"Many people booed the players who knelt yesterday (which was a small percentage of total). These are fans who demand respect for our Flag," the president added.
His comments were slammed by NFL executives, many team owners, and a number of the star players. One of the executives, Patriots owner Bob Kraft, didn't agree with Trump's comments.
"I like Bob very much. He's my friend. He gave me a Super Bowl ring a month ago. So he's a good friend of mine and I want him to do what he wants to do," Trump said, per the Seattle Times.
"We have great people representing our country, especially our soldiers our first responders, and they should be treated with respect," he added. "And when you get on your knee and you don't respect the American flag or the anthem."