Progressives and moderates within the Democrat Party are at odds about what caused their Party to lose seats in the 2020 House races. Moderates blamed socialist slogans and the progressives in the "Squad" blamed the party for being out of touch with what matters to their electorate.
Progressives criticized House Speaker Nancy Pelosi (D-Calif.) in
a memo analyzing
the 2020 losses in Congress, pointing to her "showing off" her expensive freezers full of ice cream during an interview about the pandemic.
"When Democratic leaders make unforced errors like showing off two sub-zero freezers full of ice cream on national television or cozy up with Wall Street executives and corporate lobbyists while Trump tells voters we are the party of the swamp, it is not surprising that we lose," reads the memo, which was sent by groups including Justice Democrats and the Sunrise Movement.
The memo was referring to an appearance in April on CBS's Late, Late Show, where Pelosi showed off a freezer full of ice cream and talked about her family's favorite flavors.
"The economy was voters' top concern in this election," the progressives wrote. "We need a new generation of leadership grounded in a multiracial, working-class experience, and background."
The criticism from progressives comes after Democrats lost between 10 and 15 seats to Republicans and Moderates like Rep. Abigail Spanberger (D-Va.) within the Democrat House Caucus said it was the socialist messaging from more left-leaning Democrats, including those in the "Squad" that caused the damage.
"The number one concern in things that people brought to me in my [district] that I barely re-won, was defunding the police. And I've heard from colleagues who have said 'Oh, it's the language of the streets. We should respect that.' We're in Congress. We are professionals. We are supposed to talk about things in a way where we mean what we're talking about. If we don't mean we should defund the police, we shouldn't say that,"
Spanberger said.
Congresswoman Alexandria Ocasio-Cortez, one of the key members of the "Squad" and a vocal Democrat socialist countered the attack.
Ocasio-Cortez said on CNN with Jake Tapper, "If you look at some of these arguments that are being advanced that defund the police hurt or that argument about socialism. Not a single member of Congress that I'm aware of, campaigned on socialism or defunding the police in this general election."
She went on to say that "Defund the Police" are only slogans shouted by "activists" against police brutality but has been used against Democrats by Republicans because they are racist.
Ocasio-Cortez told Tapper that "there are at least in the House Caucus, very deep divisions within the party.
"And I believe that we need to really come together and not allow Republican's narratives to tear us apart, you know as you mentioned when we have a slimmer Democratic majority it's going to be more important than ever for us to work together and not fight each other."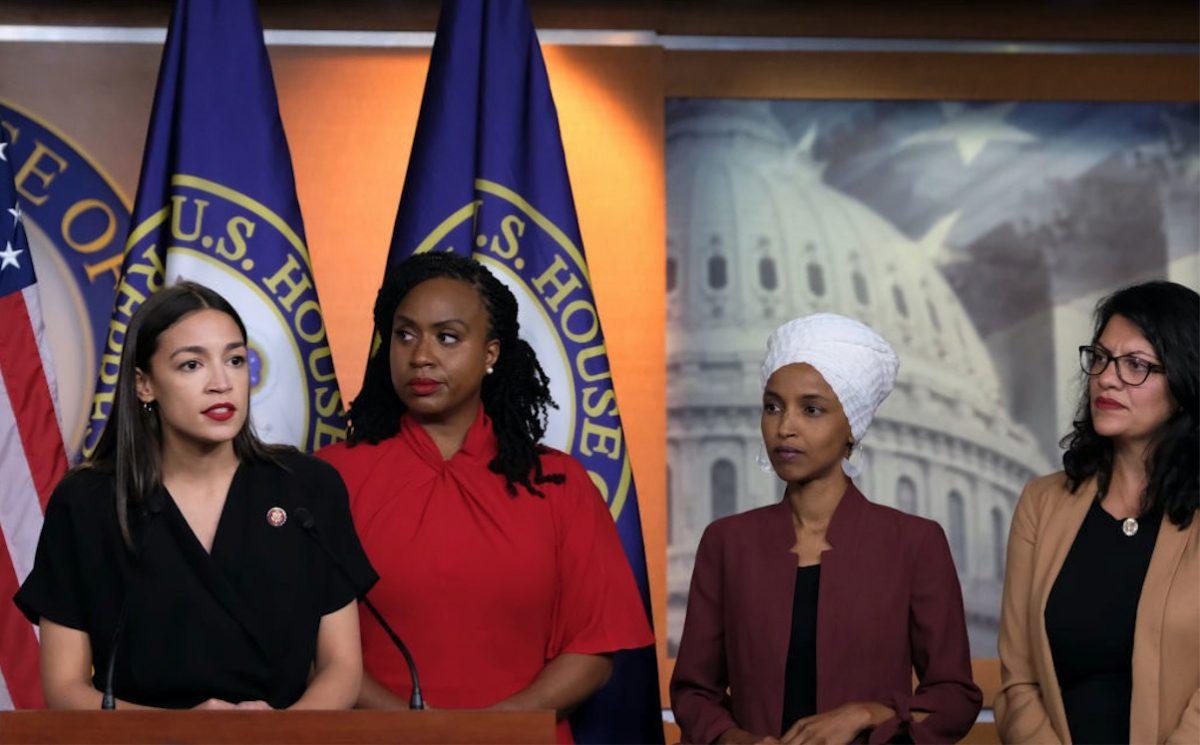 She defended progressives and the socialist messaging by saying that those who campaigned on their socialist agenda items, won their districts.
"Every single swing seat member that co-sponsored Medicare for all won their reelection and so the conversations a little bit deeper than that, then, then just saying, you know, anything progressive is toxic and a losing message."
The memo echoed Ocasio-Cortez's position about socialist policies when they wrote, "Whatever moderates think of progressives like Senators Bernie Sanders and Elizabeth Warren, it is clear they have forged a far more compelling economic message than what centrists like Lamb or Spanberger have to offer."
In their memo, progressives advised the party to change because "60 percent of registered voters and 66 percent of independents think the country is rigged to benefit the wealthy and the powerful."