Rep. Raja Krishnamoorthi (D-Ill.) said he will introduce legislation to place a bust of late Supreme Court Justice Ruth Bader Ginsburg in the Capitol Rotunda to honor her memory and the contributions she made to the country.
"As we remember the life and enduring legacy of Justice Ruth Bader Ginsburg, it's also important that we commemorate that legacy across our nation." Krishnamoorthi said in a
written statement
Sunday.
"As one step in that process, I'll be introducing legislation this week to place a bust of Justice Ginsburg in the Capitol Rotunda in recognition of her contributions to American jurisprudence, the advancement of women, and the broader pursuit of elevating our nation closer to the ideals of our founding documents," he added.
The bust of Ginsburg would be added to the collection in the United States Capitol Building, which is comprised of statues to honor notable Americans in history.
Statues and busts in the Capitol Rotunda are primarily of U.S. presidents including Dwight David Eisenhower, James Garfield, Ulysses S. Grant, Andrew Jackson, Thomas Jefferson, Ronald Wilson Reagan, and Gerald Ford.
Ginsburg died on Sept. 18 in her home in Washington surrounded by family. She was 87. The late justice has since been honored by politicians and citizens alike for her outstanding contributions to law, women's rights, and the Supreme Court.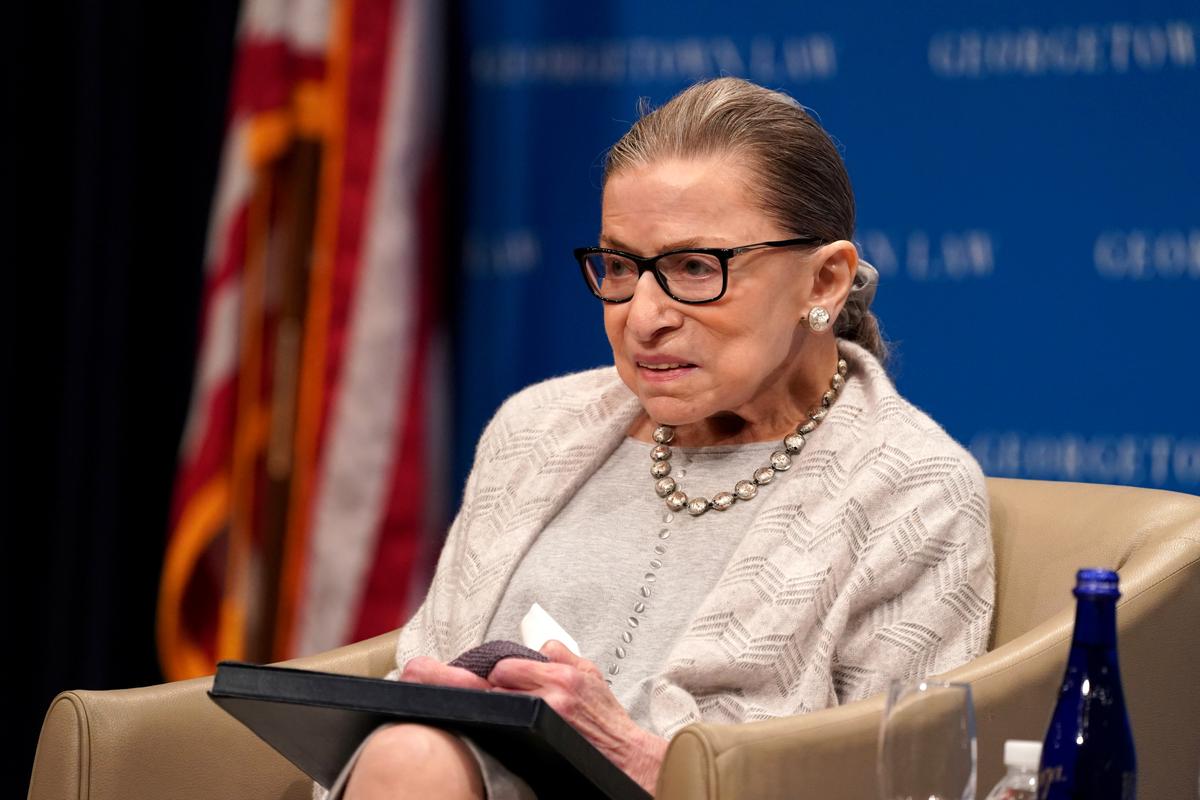 In 1993, Ginsburg became only the second woman to serve on the Supreme Court, prior to which she worked for more than 34 years as a jurist and litigator.
In the months leading up to her death, Ginsburg dealt with a number of health issues and was hospitalized several times. She is survived by two children, Jane Carol Ginsburg and James Steven Ginsburg, as well as four grandchildren.
"Our nation has lost a jurist of historic stature. We at the Supreme Court have lost a cherished colleague," Chief Justice John Roberts said in a statement. "Today, we mourn, but with confidence that future generations will remember Ruth Bader Ginsburg as we knew her—a tireless and resolute champion of justice."
President Donald Trump issued a 
formal proclamation
 that honored Ginsburg as a "trailblazer, not only in the field of law but in the history of our country," and ordered flags flown at half-staff.
"Renowned for her powerful dissents at the Supreme Court, Justice Ginsburg epitomized powerful yet respectful argument; that you can disagree with someone without being disagreeable to them," Trump wrote in the proclamation.
Democratic presidential nominee Joe Biden said in a 
statement on Twitter
: "Ruth Bader Ginsburg stood for all of us. She was an American hero, a giant of legal doctrine, and a relentless voice in the pursuit of that highest American ideal: Equal Justice Under Law."
Tom Ozimek contributed to this report.