As impatience with left-wing ideology increases and more parents are removing their children from the public school system, a new movement focused on education, entrepreneurship, and free-market solutions is providing parents with innovative alternatives.
According to its website, Liberation of Education is "
a movement
to provide parents with a wide array of actionable educational choices which lead children to healthy and positive lives." On April 25–28, 2022, a unique partnership of educators, business professionals, authors, and parents will gather for the
annual Liberation of Education virtual conference
to share what they have learned—and created.
Michael Strong, who has spent the past 35 years creating alternatives to traditional public schools, is a driving force in this new movement. His projects include Moreno Valley High School, a charter school in California ranked the 36th best public school in the United States by Newsweek, and Winston Academy, a school for highly-gifted students in Florida.
He is also the author of "The Habit of Thought: From Socratic Seminars to Socratic Practice" and "Be the Solution: How Entrepreneurs and Conscious Capitalists Can Solve All the World's Problems."
According to Strong, public schools do not meet the individualized needs of most children. His latest alternative, 
The Socratic Experience
, is a virtual program for grades 3–12 that has three tracks: entrepreneurial, creative, and intellectual. He created entrepreneurial and creative programs because he believes some of the most capable students may not be academically focused.
For example, Strong noted how Steve Jobs and Bill Gates are college dropouts, and Richard Branson dropped out of high school.
"A lot of entrepreneurs and creators did not like—and did not necessarily do well in—school because they're impatient," Strong told The Epoch Times, explaining that creative minds prefer to find unique ways to "get things done" rather than follow traditional academic roads.
"They're thinking of business ideas all the time. Maybe they're an animator, a video producer, or a graphic artist. They want to be creating," Strong said. "These are the skills valued in the 21st century economy. Twenty years ago, there were no jobs as [user experience] designers or digital-media marketers. These are the places where many, often lucrative, jobs are.
"I know kids who are digital-media marketers specializing in Instagram, Instagram Reels, TikTok, or Facebook. They make good money while having no traditional education. Schools are not teaching them how to make a living like this. School is still teaching them outdated curriculum that is irrelevant to many 21st century jobs."
This is Strong's motivation, to create diverse educational pathways that look a lot different than traditional education, relying more on initiative, responsibility, creativity, entrepreneurship, and a focus on 21st-century skills, which are not taught in most high schools or colleges.
"That's where the money, opportunity, and cool, fun jobs are," Strong asserted.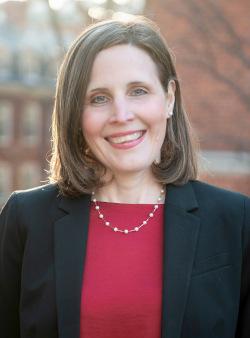 Kerry McDonald—senior education fellow at the Foundation for Economic Education, host of the weekly "LiberatED" podcast, and author of "Unschooled: Raising Curious, Well-Educated Children Outside the Conventional Classroom"—will be one of the speakers at the conference.
McDonald, also an adjunct scholar at the Cato Institute and a regular
Forbes
contributor, has a master's degree in education policy from Harvard University and a bachelor's degree in economics from Bowdoin College.
"I'm very excited to be a presenter at the Liberation of Education conference," McDonald told The Epoch Times. McDonald will be sharing her insights on how the lockdowns and virtual learning during the CCP (
Chinese Communist Party
) virus outbreak, commonly known as the novel coronavirus, became transformative in terms of educational entrepreneurship and innovation.
"Many parents realized it was not what they wanted to see, so they began trying to regain control of their children's education," McDonald said. "That prompted parents to look at alternatives like pandemic pods, where parents form home-based micro-schools where a small number of families take turns teaching, or they pool resources to hire a teacher or college student to conduct the lessons."
Matt Beaudreau, a 42-year-old husband and father of three, has been in what he calls "the education game" for two decades. It was during his time as a teacher and administrator at Stanford University that he first saw the "gaming of schooling."
After leaving Stanford, Beaudreau became a teacher and administrator in the public education system. From there, he went on to do the same at a private school, along the way becoming more convinced that "the system" of education "didn't have anything to do with education."
Unsure of what direction to take from there, Beaudreau said he "organically began a public speaking career," which took him around the world speaking to Fortune 500 companies. The leaders of these companies were quick to tell him the college graduates coming to them for employment "were awful."
"They 'play' school," Beaudreau told The Epoch Times, reciting the complaints he heard the most. "They don't have any real-world skills. They don't have any backbone. They don't have any character, there's no work ethic," and the business leaders wanted to know, "How do you find good young people?"
Knowing that "good young people" aren't found, but rather created, Beaudreau decided to start his own school: an Acton Academy campus.
According to
its website
, Acton Academy is "dedicated to inspiring each child to see life as a Hero's Journey, where someone with curiosity and character can find a 'calling,' using his or her most precious gifts, in a way that brings great joy, to solve a deep burning need in the world."
Beaudreau explained how he got started running charter schools.
"My first Acton campus was in Roseville, California, five years ago, which quickly grew to become the largest campus in the global Acton network of about 300 campuses," he said. "My entire career has been dedicated to helping young people avoid schooling and actually getting an education."
Rather than sending children off to what Beaudreau describes as "a government-led babysitter," where everyone does the same thing at the same time, Acton Academy focuses on the individual child.
"What are they excited about? What kind of things do they want to experience? What are they naturally good at? What do they naturally gravitate toward? Those are the things any form of education should answer," he insisted. "What is the unique thing they bring to the world? Education is about experiencing as much as possible—being allowed to succeed and to fail—so they can learn from both and go forward in self-awareness and self-confidence. That's what a real education looks like."
Lindsey Hoyt, founder and board chair for
Cornerstone Classical Academy
(CCA) charter school in Duval County, Florida, will be another speaker. As described on the CCA website, a charter school is "a tuition-free public school that is privately managed with its own board of directors. It operates under a contract (or charter) with an authorizer, and that contract frees the charter school from some of the restrictions of a standard public school. It is open to all children eligible who attend public school in the county in which it is located."
Hoyt, who graduated from the College of Journalism and Communication at University of Florida with a degree in public relations, became involved in education eight years ago when her first daughter was born.
"The one-size-fits-all form of education doesn't work for most families," Hoyt told The Epoch Times. "There's a lot of discontent out there because of that."
Like McDonald, Hoyt also recalled the "great awakening" that came when virtual learning exposed what had been really going on in the public education system. "That's when parents started ripping their kids out of public schools."
As Hoyt describes, CCA is not "a cookie-cutter school." Rather than applying the same curriculum to a class full of students, CCA's objective is to develop an education approach "that is specific and unique to each child and what their gifts are."
"We don't teach them what to think, but how to think for themselves," Hoyt said. "If they're being programmed, how is that even going to be possible? It's really terrifying."
Hoyt was recruited to speak for Liberation of Education by Chris Engl. While he is one of the event organizers, he is also a board member of CCA.
Engl is married with three children, and after a long career on Wall Street and in the world of corporate finance, Engl's observations of the declining public education system inspired a change. Rather than managing assets and hedge funds for large institutional clients, Engl joined the CCA team.
"We were an A-rated school our first year," Engl boasted. "I'm very proud of that. It's classical education, which focuses both on virtue (and) logic as well as knowledge accumulation and an ability to communicate."
For the 2022-2023 school year, Engl said CCA already has over 770 students lined up with another 440 on a waiting list. They have fundraising plans to expand. One of the greatest sources of Engl's pride is that parents choose to enroll their children at CCA.
"We don't get paid unless kids come here and stay," he said. "It increases competition and gives us an opportunity to make a better life for these kids."
Quisha King—the Florida mom who was thrust into the public spotlight after a
video
of her comments before the Duval County School Board in June 2021 slamming
critical race theory
 (CRT) went viral on social media—will be a guest speaker. It was King who launched the Mass Exodus Movement, just after the National School Boards Association sent
a letter
to the Department of Justice asking that concerned parents who spoke out against CRT at school board meetings be treated as "domestic terrorists."
King's public announcement of the movement came during a panel discussion on "Fighting Indoctrination on a National Scale" at the Family Research Council's annual Pray Vote Stand Summit in October 2021.
"
I really think
at this point the only thing to do is have a mass exodus from the public school system–that's it," King said at the summit. She received a standing ovation.
"Liberation of Education is a conference to show parents a new way to educate children and to arm them with all the tools available," King told The Epoch Times. "Public school is not for everyone. All of our children are unique and need different things and we want to show parents there are other ways to school."
Like so many others, King also recalled how parents who observed the virtual classes began to realize that something was wrong. CRT, The 1619 Project, and social and emotional learning had replaced reading, writing, and arithmetic. So parents were forced to reclaim the education of their children—and they're succeeding.
"Homeschooling doesn't look like what it used to look like," King noted. "There are home school co-ops, pods, and micro-schools. There are charter schools and private schools. We can't let our children sit on the front lines while we wait for the public school to get its act together."
Joseph Lord contributed to this report.