After two years of Project Roomkey—a temporary emergency housing placement for the homeless in hotels during the COVID-19 pandemic—the Los Angeles City Council is calling for an end to the program.
The council voted 11–0 Aug. 26 to approve $2.9 million to pay for closing the city's remaining Project Roomkey sites along with emergency housing vouchers—after the city's Homelessness and Poverty Committee voted the day before to propose recommendations to the council about ending the program. The Los Angeles Homeless Services Authority (LAHSA)—the leading provider in the county—originally requested $6.1 million for the demobilization process.
The city has spent $350 million on its entire pandemic response, which includes Project Roomkey.
"There's still a need for additional funding to ensure that we have the resources to manage the demobilization with efficiency and effectiveness and providing all of the participants with the support needed to move them out," Kristina Dixon, LAHSA co-chief executive, told the homeless committee Aug. 25.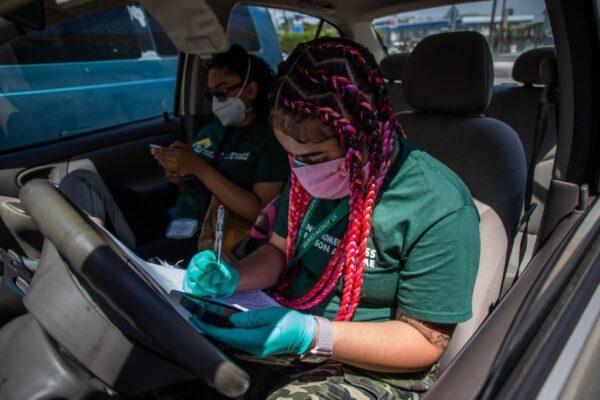 As of Aug. 18, there were three sites left—Highland Gardens, LA Grand Hotel, and Airtel Plaza—with a total of 725 occupants. Highland Gardens and Airtel Plaza are slated to expire by Oct. 31, but LA Grand Hotel will stay open until Jan. 31.
"The greatest challenge we face is that people both need to have a resource to be able to help them secure permanent housing," said Molly Rysman, LAHSA co-chief executive. "So, they need that assistance of a rental subsidy of some sort. And we need to find a unit. And those are both big challenges making sure that we have enough federal subsidies for everybody and [that] they're able to find available units."
Doug Guthrie, president and CEO of the city's Housing Authority, told the committee earlier this month that it's been taking between 45 and 60 days for a voucher to be approved once a recipient finds a matching residence, adding that most landlords typically hold spaces for only 30 days. He noted that Los Angeles is seeing unprecedented demand for housing, which makes finding space particularly difficult for people relying on vouchers.
Councilman Kevin de León, chair of the homeless committee, urged LAHSA to provide an exit strategy for the program earlier this month, saying that the agency lacked a demobilization plan and was unresponsive to the council's requests. He said he pushed the agency out of "utter frustration."
Councilman Bob Blumenfield said during an Aug. 11 meeting that "it feels like we're just constantly dealing with an agency that's dragging its feet on a lot of this stuff, and it's beyond frustrating."
Since then, LAHSA has provided the council with additional documents and recommendations to phase out the program.
LAHSA is responsible for connecting occupants with housing, mental health resources, job postings, and more. Every week, the agency checks in with the remaining units and provides listings for available housing.
The first Roomkey program was launched in 2020 as an emergency response to mitigate the spread of COVID-19 among the homeless and was funded by both the city and county, with federal reimbursements that were expected to end after July 1, 2022. After that date, reimbursements dropped to 90 percent.
Los Angeles County has demobilized 44 sites, not including ones operated by the City of Long Beach.
Ten of those sites were hotels and motels with occupancy agreements with the City of Los Angeles, and 34 of them held agreements with the county.
Between April 1, 2020, and March 31, 2022, more than 10,200 homeless people were sheltered, and 4,107 were transitioned into permanent homes. LAHSA's website said that in 2020—the last year for which figures were available—the county had nearly 64,000 homeless people.
City News Service contributed to this report.