Rep. Bill Johnson (R-Ohio) is urging the U.S. House committees, with jurisdiction over U.S. energy policies, to investigate evidence that Russia has made a concerted effort to have western nations, including the United States, become dependent on Russian fossil fuels, by funding a social media campaign and activist groups.
"So, there's also evidence in that report that the Russians have done the same thing here in America, funding activist organizations that have tried to impact and influence American energy policy,"
Johnson told host of NTD Capitol Report
, Steve Lance, during a March 9 interview.
"I've sent a letter to the committee chairman, on Energy and Commerce and other committees of jurisdiction, asking them to reopen that investigation, and let's find out what the real Russian interference story is all about."
"As the threat of American energy continues to grow, so does the Kremlin's incentive to influence energy operations in Europe and the United States. Moreover, as they have demonstrated, the Kremlin will use any and all tools at their disposal to preserve Russia's dominant energy status and to maintain its stranglehold over Eastern and Central Europe," the 2018 Report states.
Trump had increased
U.S. fossil fuel
production, which the investigation by the House committee showed Russia did not want.
The report states that "Russia has a significant interest in disrupting U.S. energy markets and influencing domestic energy policy. American energy is booming. America's emergence as a global energy exporter presents a significant threat to Russian energy interests."
Johnson said there was evidence that Russia ran a similar anti-fossil fuel campaign in Europe which caused many EU nations to become more reliant on Russian energy sources.
"Russians had begun channeling money to activist groups throughout Europe, to force getting away from fossil fuels. For example, France banned hydraulic fracturing for natural gas in 2011, Bulgaria did the same thing in 2012, the Netherlands in 2015, Germany did it in 2015. And the U.K. did it in 2019, all the while becoming more and more dependent on the Russians for their energy resources, natural gas."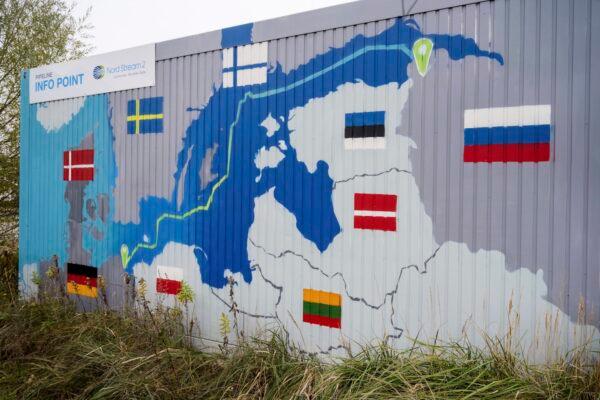 "So, there's also evidence in that report that the Russians have done the same thing here in America funding activist organizations that have tried to impact and influence American energy policy,"
said Johnson.
"Well, it is big, how big the Russian influence is, that remains to be seen. And that's exactly what we need to find out. The evidence that I've seen, says that Russia spent, the equivalent of $90 million, funding those activist groups in Europe to accomplish what they did there."
Johnson was raised on a farm and said he believes in protecting the land, air, and water that we use to raise our food on but restricting U.S. fossil fuels and getting those fossil fuels from countries like Russia is wrong because they pollute the globe more than U.S. energy producers.
"Fossil fuels have raised more people out of poverty across the globe than any other energy source on the planet, and America has done more to reduce carbon emissions and to address climate change than any other nation on the planet. And to ruin our economy and allow Russians to interfere with our energy policy is appalling to me, and we need to get to the bottom of it," he said.
"You know, we were energy independent just a few short months ago, under the under the previous administration, we were producing 13 million barrels of oil per day."
Johnson said it is crucial that we go back to being energy independent so adversaries like Russia cannot manipulate us and other western countries.
"[Russia] are going to arbitrarily inflate the price of their oil because they're using it as a hammer over our friends and allies in Europe," he said.
"… Congress has a moral obligation to investigate whether Russia has been interfering in American oil & gas policy and markets not only from 2011-2017, but also in recent years, and in the present day," Johnson said in a March 8 press statement.