Katie Couric,
George Stephanopoulos
, Woody Allen, and Chelsea Handler were among the media and Hollywood figures who dined with Epstein at his house in New York City in 2010, reported the
Daily Beast
in 2011. The event? A party for Epstein's friend Prince Andrew, at the time the fourth in line for the throne in Britain.
The pair was pictured a week later walking in Central Park.
A source close to Couric, a former CBS anchor who recently worked for Yahoo!, told
The Hollywood Reporter
that it was Couric's first time meeting Epstein. It was also the last time she was with him, the source said.
A source close to Stephanopoulos told
The Mercury News
that he was never friends with Epstein, claiming he only attended the dinner after it was pushed by a publicist as an opportunity to meet Prince Andrew.
Stephanapolous, a current anchor for ABC News who worked in the Clinton administration, mentioned the fresh charges against Epstein on July 9 without noting his link to either Epstein or Clinton,
reported Newsbusters
, a media watchdog.
The dinner also reportedly included Charlie Rose, the longtime PBS anchor.
Allen, Handler, and Rose have not appeared to comment, officially or unofficially, on attending the dinner.
Prince Andrew's ex-wife, Sarah Ferguson, said that her former husband's office arranged for Epstein to give £15,000 to her ex-personal assistant, telling
The Telegraph
it was a "gigantic error of judgment."
"I personally, on behalf of myself, deeply regret that Jeffrey Epstein became involved in any way with me. I abhor pedophilia and any sexual abuse of children and know that this was a gigantic error of judgment on my behalf," she said. "I am just so contrite I cannot say. Whenever I can I will repay the money and will have nothing ever to do with Jeffrey Epstein ever again."
Sources told The Reporter that the 2010 dinner was arranged by Peggy Siegal, described as a "society doyenne."
Siegal has not commented recently but previously told the Beast in 2011 about Epstein: "I and many others that know him describe him as brilliant. His unique mind is what attracts the world's smartest people to his home."
Epstein spent time in recent years at industry events, including the Gotham Awards in 2017 and the premiere of "Batman v. Superman" in New York in 2016.
And his address book, which was published by
Gawker
, had entries for actors Alec Baldwin and Ralph Fiennes among others.
A lawyer involved with the new case told The Reporter that Epstein's links to media figures helped protect him, saying, "Those relationships are a big part of the Jeffrey Epstein story of how he evaded justice for all these years."
Other top entertainment figures also spent time with Epstein.
According to
New York magazine
in 2002, actor Kevin Spacey and comedian Chris Tucker flew on Epstein's plane during an anti-poverty and anti-AIDS tour of Africa with former President Bill Clinton.
"Jeffrey is both a highly successful financier and a committed philanthropist with a keen sense of global markets and an in-depth knowledge of 21st century science. I especially appreciated his insights and generosity during the recent trip to Africa to work on democratization, empowering the poor, citizen service, and combating HIV/AIDS," Clinton told the magazine through a spokesperson.
According to the magazine, Clinton was attracted to Epstein because the latter had a couple of planes.
"Clinton had organized a weeklong tour of South Africa, Nigeria, Ghana, Rwanda, and Mozambique to do what Clinton does. So when the president's advance man Doug Band pitched the idea to Epstein, he said sure. As an added bonus, Kevin Spacey, a close friend of Clinton's, and actor Chris Tucker came along for the ride," it reported.
Clinton's press secretary
said in a statement
after Epstein was arrested that the ex-president was unaware of "the terrible crimes Jeffrey Epstein pleaded guilty to in Florida some years ago, or those with which he has been recently charged in New York."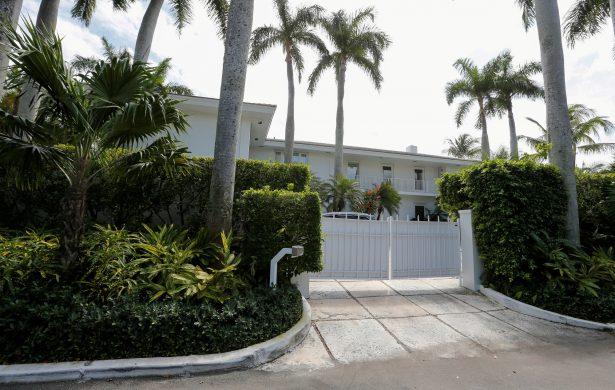 He said that Clinton flew four times with Epstein, though
flight records
indicated Clinton took 26 trips in total.
President Donald Trump has also said he spent time with Epstein, telling New York magazine in 2002: "I've known Jeff for 15 years. Terrific guy. He's a lot of fun to be with. It is even said that he likes beautiful women as much as I do, and many of them are on the younger side. No doubt about it—Jeffrey enjoys his social life."
Trump told reporters
after Epstein was arrested that he and the financier had a "falling out" and hadn't spoken in around 15 years.
"I had a falling out with him a long time ago. I don't think I've spoken with him for 15 years," Trump said. "I wasn't a fan. I was not a fan of his, that I can tell you."