Podcast host Joe Rogan on Saturday offered vaccine scientist Peter Hotez $100,000 to the charity of his choice if he would debate 2024 Democratic presidential Robert F. Kennedy Jr., who recently appeared on Rogan's show.
Over the weekend, Hotez, a frequent guest on CNN and NBC during the COVID-19 pandemic, posted a Vice article that
claimed
Spotify has "stopped even sort of trying to stem Joe Rogan's vaccine misinformation" after the episode with Kennedy, 2024 presidential candidate and prominent skeptic of some childhood vaccines. That article essentially served as a hit-piece targeting Rogan, accusing him of fostering "misinformation" by allowing Kennedy on his program.
"It's really true," he wrote,
adding
that the interview is "just awful. And from all the online attacks I'm receiving after this absurd podcast, it's clear many actually believe this nonsense." Hotez is a vaccine scientist and a professor of molecular virology at Baylor College, a chair with the Texas Children's Hospital, and also wrote about his daughter, titled, "Vaccines Did Not Cause Rachel's Autism: My Journey as a Vaccine Scientist, Pediatrician, and Autism Dad."
In response to Hotez's post, Rogan asked him to debate. "Peter, if you claim what RFKjr is saying is 'misinformation,' I am offering you $100,000.00 to the charity of your choice if you're willing to debate him on my show with no time limit," he
wrote
.
"Peter. Let's finally have the respectful, congenial, informative debate that the American people deserve," Kennedy also wrote in
response
.
After Rogan's call for a debate, Hotez issued a now-deleted Twitter post: "Be serious Joe, that's what you throw for your hunting buddies on a weekend."
"A $50 million endowment (which You/Spotify/ RFK Jr can easily afford), not for me but so we can continue making low-cost patent-free vaccines for the world's poor. Preceded by RFK Jr's public apology," he wrote.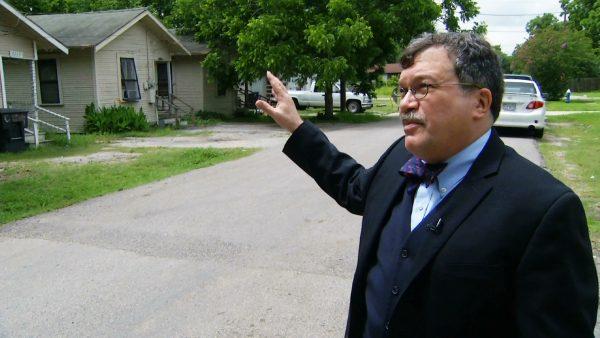 Hotez, a frequent proponent of COVID-19 vaccines who appeared on Rogan's podcast several years ago, also wrote that he would be "happy to come on and clear the air, while also extending a counteroffer to Musk, inviting him to visit his vaccine laboratories and "learn more about our work."
But Rogan,
calling
his response a "non-answer," said that he publicly wrote the comment due to Hotez's decision to share the Vice article.
"I challenged you publicly because you publicly quote tweeted and agreed with that [expletive] Vice article," Rogan wrote. "If you're really serious about what you stand for, you now have a massive opportunity for a debate that will reach the largest audience a discussion like this has ever had. If you think someone else is better qualified, suggest that person."
Hotez also wrote: "I'm happy to come on and have a meaningful discussion. I respect you and your show and I don't want an adversarial relationship. I think we can make some progress."
Kennedy is one of two major Democratic primary challengers to President Joe Biden, and recent
polls
show that he is trailing the president by about 45 percentage points. Self-help author and 2020 candidate Marianne Williamson is polling at around 4 percent in a recent Harvard-Harris survey.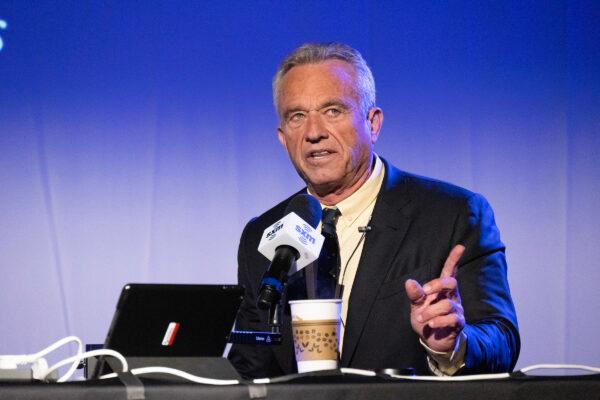 Other Comments
Over the years, Kennedy has drawn controversy for his claims about vaccines, including one saying that certain shots are linked to childhood autism. The Centers for Disease Control and Prevention (CDC) officially says on its website that there is no link between vaccines and autism.

Also in the Rogan interview, Kennedy

told

the podcast host that he is taking precautions to avoid being assassinated in light of the 1960s deaths of his uncle, President John F. Kennedy, and father, Attorney General Robert F. Kennedy. Kennedy has long said that he believes the CIA was involved in the JFK assassination, although the U.S. government has maintained that shooter Lee Harvey Oswald acted alone.

"I'm aware of that, you know, I'm aware of that danger. I don't live in fear of it—at all. But I'm not stupid about it, and I take precautions," he said. JFK, he added, often spoke of being "at war" with the military-industrial complex, a term that was popularized by former President Dwight Eisenhower in 1961 when he warned about what he described as collusion between defense companies and the federal government.

On May 8, Kennedy wrote on Twitter that Biden should release all government records in connection to the assassination, claiming that the White House "is still keeping thousands of pages heavily redacted, including 44 pages related to a shadowy CIA agent and a covert program that had contact with Lee Harvey Oswald just months before my uncle was killed."