Nathan Michael Quaglin will have many good things with which to celebrate his first birthday in his New Jersey home.
Missing when the tot blows out the candles on his birthday cake and rips the wrapping from his gifts will be a very important man—his father, Chris Quaglin.
Christoper C. Quaglin has been
detained without bail
since April 2021 while he awaits trial on charges related to the protests and rioting at the U.S. Capitol on Jan. 6, 2021. He is charged with assaulting, resisting or impeding police, civil disorder, and obstruction of an official proceeding.
Knowing he would be absent for Nathan's party, Quaglin penned a birthday note to his son:
Dear Nathan,
I love you, buddy. You're getting so big, and I am sorry that I am not there with you. I think about you every day. It's what gives me strength to push on day after day. I hope you understand one day why I went to Washington, D.C. on January 6th. I went there for you, my son.
I went there because I saw our American democracy slipping away. I saw a once free America that I love turn into the beginning of a Communist state. Your mother escaped Communist China when she was just a baby. How could I let you, our son, grow up in an America that is not free? I had to do something… So, I went to have my voice heard.
My job as your father is to protect you, our family, and myself. My duty as a patriot is to protect America. Thomas Jefferson said it best when he said, "What country can preserve its liberties if their rulers are not warned from time to time that their people preserve the spirit of resistance." The Spirit of 1776 my son, is the Spirit of Resistance.
We as Americans had to show the world that America's freedom wouldn't be taken without a resistance. The same kind of resistance that my fellow Americans with different political views had been demonstrating throughout 2020. Those Americans poured out into the streets for their views, and J6 patriots poured out for ours, because that is what America is all about.
Nathan, I hope you understand why I couldn't be there with you on your first birthday. And if I could go back and change my decision to go the Capitol on January 6th I would, but I can't.
I am deeply sorry for missing your first birthday. Daddy loves you and will be home as soon as he can.
Happy Birthday Buddy, Love, Daddy Quaglin continues to suffer from poor health at the Northern Neck Regional Jail in Warsaw, Va., the sixth facility he has been held in since being arrested. His attorney complained repeatedly in late 2021 that Quaglin's celiac disease had worsened because the jail did not serve his special celiac diet. The jail administrator said Quaglin is receiving proper care.
"Health-wise, he's not doing well," Joseph McBride, Quaglin's attorney, told The Epoch Times.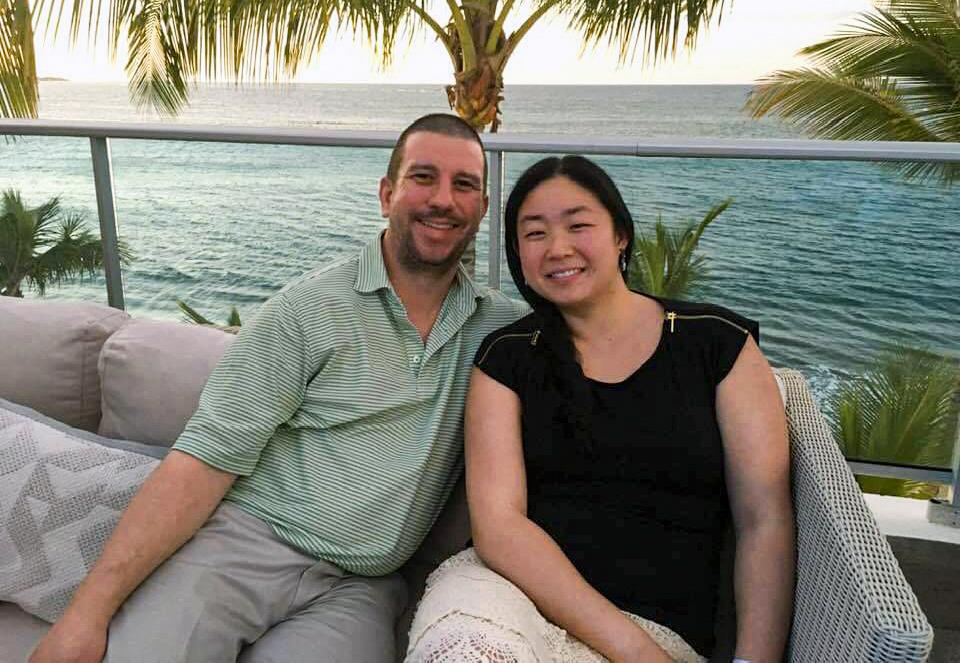 On a recent visit to the jail's medical office, Quaglin engaged in what McBride called a "spirited discussion" with the staff about his celiac disease and the jail's alleged lack of proper care.
"Because of that, they wrote him up for a ticket," McBride said. "And when they wrote up a ticket, they then punished him with two things: in 'the hole,' they suspend your privileges, you can't talk to your family. More importantly, is to take away his commissary."
Quaglin used his commissary privileges and budget to purchase celiac-safe food, McBride said. Since losing privileges about 10 days ago, Quaglin lost 10 pounds.
"Each time they take his commissary away from him, he has had to rely solely on the jail food," McBride said. "And his health has declined."
McBride said aside from losing nearly 30 pounds since being detained, Quaglin is recovering from COVID-19, misses his family terribly, and worries about
paying
his legal bills.
"He looked like Jesus Christ on the cross, literally just the broken man, suffering," McBride said.
Attorneys are preparing civil litigation in an effort to improve conditions for or even free Quaglin.
McBride said he will file "significant civil litigation regarding the legality of his confinements" and regarding "the fact that he's been punished, absent due process. You're not allowed to be punished, never mind tortured, absence a finding of guilt by a jury of your peers.
"He hasn't been found guilty. He's been in solitary confinement for 10 months," McBride said. "He's been physically and medically tortured and psychologically tortured. It's gross, it's un-American, and it's wrong."
Like a Chinese Political Dissident
In a Feb. 2 letter addressed to "American Patriots," Quaglin compared his treatment to what dissidents face in communist China, the native country of his wife, Moria.

"I have been tortured for ten months in jail," Quaglin wrote. "I was purposefully infected with COVID. I have been moved to seven different jails where my rights have been violated time and time again. I have spent ten months in solitary confinement."

In April 2021, the FBI "swarmed me during my arrest as if I were a high-ranking Al-Qaeda operative," Quaglin wrote. "They took me from my son when he was just eight weeks old. He will turn 1 on February 5th, and I am absolutely devastated that I cannot be with him."

Quaglin said having to eat food containing gluten badly damages his body.

"I am weak. My organs are being irreversibly damaged." he wrote. "I am down almost 30 pounds after my most recent move to Northern Neck Regional Jail.

"I fear that I may die here."