Critics of a recently proposed federal land use rule say the way it's written will increasingly reduce commercial and recreational use while inviting environmental groups who advocate for closures to protect against what they believe to be the impact of climate change.
In March, the Bureau of Land Management (BLM) released its proposed "Conservation and Landscape Health" (CLH) plan to "guide the balanced management of America's public lands for the benefit of current and future generations."
According to BLM, the proposed rule will build on the Biden administration's Bipartisan Infrastructure Law and Inflation Reduction Act "by directing land managers to identify and prioritize lands and waters through the land management process that requires habitat restoration work, such as removing invasive species or restoring streambanks."
Though BLM said the rule will promote conservation and increase outdoor recreation, outdoor enthusiasts and conservation policy watchdogs warn that the new rule seeks to "reimagine what conservation looks like."
Gabriella Hoffman, a senior fellow at the Independent Women's Forum's Center for Energy and Conservation, told The Epoch Times that environmental groups have been pushing for a departure from a multiple-use model of public land management to a public-use model.
"They want to change the meaning of what conservation is," Ms. Hoffman said. "They think conservation means preservation."
Environmental preservationists, Ms. Hoffman said, seek to restrict the access to lands for recreational and commercial uses such as hunting, fishing, livestock grazing, and energy development from the public.
To prevent overcrowding, people will be given limited entry, all based on the chosen "science and data" provided by environmental groups.
"Conservation is defined as responsible human stewardship of natural resources, but to environmental preservationists, that doesn't sit well because they believe humans have a negative impact on the landscape," Ms. Hoffman said.
However, BLM Director Tracy Stone-Manning's
support's
 the Biden administration's call for public lands to supply 25 gigawatts of clean energy by 2025, which, instead of oil and gas infrastructure, looks toward solar and wind development.
The Federal Land Policy and Management Act
The BLM oversees 247.3 million acres of federal land, most of which is located in the western states such as Alaska, Arizona, Colorado, and Montana.

In 1976, Congress passed the Federal Land Policy and Management Act (FLPMA), which directed the BLM to manage the lands in accordance with multiple use."

Multiple use is defined as "management of the public lands and their various resource values so that they are utilized in the combination that will best meet the present and future needs of the American people."

"Under FLPMA, the principles of multiple use and sustained yield govern the BLM's stewardship of public lands, unless otherwise provided by law," BLM states in the CLH plan. "The BLM's ability to manage for multiple use and sustained yield of public lands depends on the resilience of ecosystems across those lands—that is, the health of the ecosystems and the ability of the lands to deliver associated services, such as clean air and water, food and fiber, renewable energy, and wildlife habitat."

According to BLM, this mission has become critical due to the degradation brought about by climate change and overuse.

"To ensure the resilience of renewable resources on public lands for future generations, the proposed rule promotes 'conservation' and defines that term to include both protection and restoration activities," BLM says. "It also advances tools and processes to enable wise management decisions based on science and data."

Its language, open to interpretation, often touts conservation, then states that it doesn't "prioritize conservation above other uses" but places it on "equal footing with other uses, consistent with the plain language of the FLPMA."
'Uncharted Territory'
The proposed rule also establishes conservation leases, which the CLH defines as a land use authorization BLM can issue to an outside organization with the state goal of restoration and mitigation.

The conservation leases could be for up to 10 years, or a period "consistent with the time required to achieve their objective."

"They would not override valid existing rights or preclude other, subsequent authorizations so long as those subsequent authorizations or compatible with the conservation use," BLM says.

The conservation lease could work, Ms. Hoffman said, but it's a matter of whether the administration can be trusted.

"And it would limit smaller stakeholders from having input and instead give license to these big organizations with lots of money and powerful lobbyists," Ms. Hoffman said. "They would be able to bid on leases and create an uncharted territory on public access of federal land for multiple uses."

A similar plan was enacted under the Obama administration called Planning 2.0, but was later repealed under the Trump administration, Ms. Hoffman explained.

"The Congressional Review Act says if a rule has been defeated, any future rulemaking from this particular agency cannot replicate what has previously been deliberated before, and this new proposal almost word for word follows the previous proposal," Ms. Hoffman said.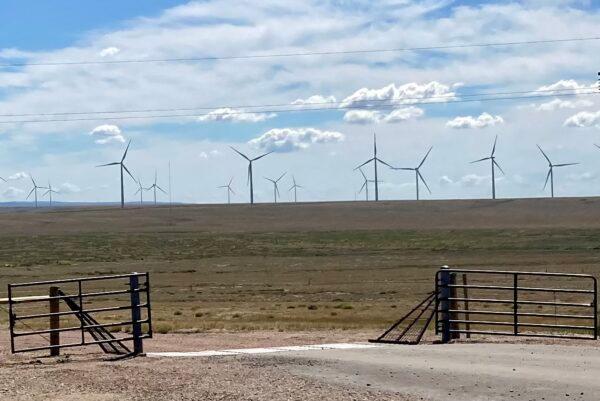 'A Clear Violation of Law'
In March when the CLH was announced, Sen. Barrasso (R-Wyoming), a member of the Senate Committee on Energy and Natural Resources,
issued a statement
on the proposed rule, comparing it to early schemes of ecoterrorism and declaring that he would "do everything in my power to stop this proposal."
"In the 1980s extremists used tree spikes to try and stop responsible management of public lands," Sen. Barrasso said. "In 2023 they use decrees from Washington."
The CLH, he said, undermines the requirements of multiple use on BLM land.
"Wyoming families depend on access to public lands for energy and critical mineral development, grazing, forest management, and recreation," he said. "The Biden Administration's extreme unilateral action will kill multiple use. This is a clear violation of the law."
As someone who hunts and fishes, Ms. Hoffman attests to the positive benefits of outdoor recreation on land owned and conserved through a relationship between the federal government and the public.
"I think there's a purpose for federal land, but it needs to be better managed, and not by bureaucrats who want to keep the public off of public lands, but that's what they're trying to do," she said.
In 2022, the Department of Interior's Alaskan Federal Subsistence Board closed off 60 million acres to non-federally qualified non-local caribou and moose hunters.
"The closure doesn't seem to be supported by science or data of big-game harvests," journalist Tyler Freel
writes in Outdoor Life.
"Non-local hunters take approximately 350 bull caribou each year, which is only 3 percent of the annual harvestable surplus in these areas. Further, biologists have found no evidence to support claims that non-local hunters are changing migration patterns or timing."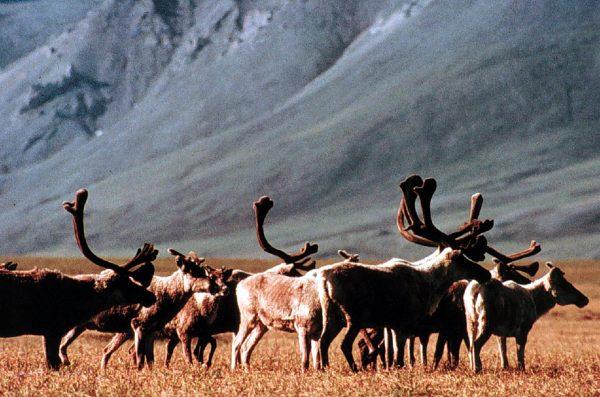 A Traditional Conservation Model Disrupted
According to Luke Hilgemann, the executive director of the International Order of T. Roosevelt (IOTR), policies under the Biden administration have been unfriendly to hunting, fishing, and recreation.

The U.S. Fish and Wildlife Service is carrying out plans to phase out the use of lead bullets by September 2026, he told The Epoch Times.

"It's basically putting up a 'No Trespassing' sign up on public land that says you can't use readily available bullets," Mr. Hilgemann said. "A majority of the sporting cartridges that are sold and used by most hunters have lead in them, and the Biden administration has decided that they're going to ban lead bullets being used on these eight different federal lands, effectively shutting down access to hundreds of thousands of premier federal land that we as conservations pay to keep open."

Mr. Hilgemann said the ban is based on research claiming that the lead bullets have poisoned wild game such as eagles after they fed on animal carcasses shot with the bullets.

"There's zero science to back that up," adding that the administration has expressed no concern over the destruction of the eagle population from wind turbines.

"They don't seem to have a problem with that," Mr. Hilgemann said.

Mr. Hilgemann pointed to additional policies unfriendly to hunting, such as the U.S. Department of Education's

withdrawal of federal funding

for hunting and archery courses based on the Bipartisan Safer Communities Act prohibiting funding earmarked under the 1965 Elementary and Secondary Education Act (ESEA) to be used "for the provision to any person of a dangerous weapon."

"These are programs that reach into 9,000 public schools a year," he said.

He added that under the Biden administration, the Bureau of Alcohol, Tobacco, Firearms, and Explosives has revoked twice as many gun dealer licenses as the Obama administration, he said.

"So, I think there is a full effort by the Biden administration that has gone under the radar right now, and that's why IOTR is fully engaged in this fight to try to expose these terrible policies that will jeopardize the North American model of conservation," he said.

The North American model of conservation, he said, relies on a user-pay model, which means those who buy their licenses to hunt and fish are paying for the majority of the conservation efforts in the country through those licensing fees.

"Through programs like the Pittman Robertson Act, we are taxed at the retail level for everything from a round of ammunition to a bow and arrow," he said. "We paid over a billion dollars a year that goes into these programs to fund conservation efforts to keep our outdoors accessible to all Americans."

The Biden administration has exhibited a "clear agenda," he said, that isn't geared toward protecting the future of hunting and fishing, with endgame not for independence, but dependence.

"Without a doubt, they're basically removing people's ability to feed themselves so that we have to rely on grocery stores," he said. "I—and many of my hunting buddies—refuse to do that. Ninety percent of the meat that my family consumes is wild game that we've harvested, and we know where it came from. We know the source of the protein. It's non-GMO. It's renewable and reliable, and it tastes amazing."

In a response to The Epoch Times' request for comment, a spokesperson for BLM pointed to a FAQ (

pdf

) he said addresses the concerns raised about the rule.

On the timeline, the spokesperson stated that BLM is reviewing the comments received "to finetune the final rule, which we hope to publish sometime in 2024."