So-called "pill fairies" have been smuggling abortion-inducing drugs from Mexico into states that have outlawed or restricted abortions—and pro-life groups, warning of dangers to women, are urging state and federal lawmakers to act.
Demand for these pills has surged since June, when the U.S. Supreme Court ruled there is no constitutional right to abortion.
That decision struck down the landmark 1973 Roe v. Wade decision and cleared the path for states to make their own abortion laws.
In states where laws permit abortions, doctors can prescribe the drugs without seeing patients in person; the FDA lifted an in-person dispensing requirement last year to avoid personal interactions during the COVID-19 pandemic.
Abortion advocates promote the pills as a quick, easy, and safe option for a woman to end an unwanted early-stage pregnancy; they note the drugs were FDA-approved more than two decades ago.
After hearing such encouraging messages, increasing numbers of women are finding ways to circumvent state laws so they can get their hands on pills that enable "self-managed," at-home abortions, without medical supervision.
Illegal Pills Seep into Texas
That phenomenon has become especially prevalent in the United States-Mexico border state of Texas. There, a law banning most abortions took effect in late 2021. But some women began crossing the border themselves to get abortion pills over-the-counter from Mexican pharmacies.

Or they started seeking the drugs from a Mexico-based underground network of activists who call themselves "pill fairies," apparently because they make these medications seem to appear magically.

Sometimes the drugs are sent through the mail, concealed in non-medical packaging; they also may be delivered in person with the help of volunteers who live in the United States.

Amy O'Donnell, Texas Alliance for Life spokeswoman, told The Epoch Times: "That's a horrible name that they're using, to bring these drugs into our state illegally that can harm women or even take their lives— and there's nothing 'magical' about that. It's an atrocity."

O'Donnell's group and others have been urging federal action recently, following news media reports highlighting the abortion-pill networks.

In a strongly worded

Oct. 25 letter to Congress

, Kristan Hawkins, president of Students for Life Action, wrote: "In January, the Pro-Life Generation expects the House and Senate to take on this issue with the seriousness it deserves, rather than settling for show votes on easily agreed-upon legislation that does not significantly reduce the number of abortions or protect women from a predatory abortion industry."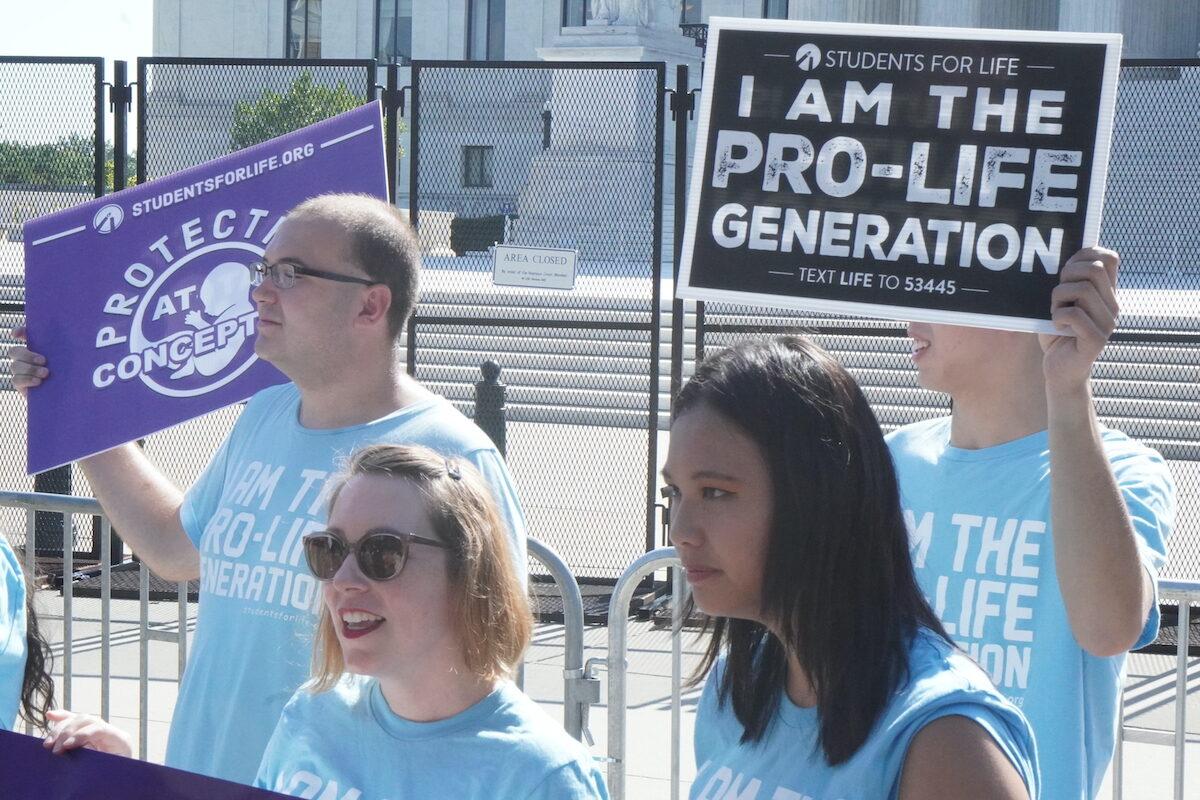 Mostly Effective, But Traumatic
Whether done legally or not, these "chemical abortions" stop a baby's development and come with more risks to the pregnant woman than most people realize, Dr. Ingrid Skop, a board-certified Obstetrics and Gynaecology specialist, said in an interview.

Women who buy these drugs without a prescription—or get them for free from pill fairies— are taking a chance that the medications are fake, contaminated, expired, or inaccurately dosed.

Yet, even when obtained with a legitimate prescription, "this is not a benign medication that women can take and easily have an abortion and go on with their life," Skop said.
Many women suffer emotional and physical harm from the pills, perhaps to a greater extent than some abortion advocates admit.
Michael New, assistant professor of practice at the Busch School of Business at the Catholic University of America, said, "I think it's more difficult psychologically than what a lot of people may think.
"In many cases, women do see the remains of their unborn child, and I think that can be very difficult for them."
According to its website, Planned Parenthood, which dispenses abortion-inducing prescriptions in at least a dozen states, does acknowledge that a self-managed abortion can come with an emotional toll.
"Most people feel relief, but sometimes people feel sad or regretful," the organization's website says, offering a link to a free peer-counseling service.
Planned Parenthood also asserts: "Medication abortion is very safe. Serious problems are rare, but like all medical procedures, there can be some risks ... in extremely rare cases, some complications can be very serious or life-threatening."
The Guttmacher Institute, which studies reproductive health and had been connected to Planned Parenthood, says on its website: "The protocol for administering medication abortion is based on decades of research showing that it is safe and effective."
The institute notes that the FDA approved a two-step abortion-pill regimen in 2016. That process calls for a woman to take a drug called mifepristone, which blocks progesterone from supporting the developing infant in the uterine lining. The second drug, misoprostol, causes the uterus to contract and empty its contents.
The institute cites data showing that the drugs complete abortions 95 percent of the time, and "hospitalization for infection treatment or transfusion" is required in less than 0.4 percent of abortion-pill patients.
Calling the regimen low-risk and easy-to-follow, the institute criticized restrictions "that hinder access for potential patients."
Problems Underreported
But failure and complication rates are likely higher than reported, Skop said, mainly because U.S. abortion statistics aren't well-tracked.

There is no central database. States report abortion data voluntarily—or not at all—to the U.S. Centers for Disease Control and Prevention.

And it's hard to say how many women have sought emergency care without admitting they took illegally obtained abortion pills.

The FDA reports that in the 21 years since mifepristone was approved, 26 women's deaths have been "associated" with it.

However, the actual number of deaths might be higher than recorded there.

Death certificates "frequently do not record a preceding abortion," according to a report Skop prepared for the Charlotte Lozier Institute.

In this pro-life organization, she serves as senior fellow and director of medical affairs.
Abortion data from Finland is considered more accurate than U.S. data because Finland's single-payer health care system makes record-keeping easier and more reliable, Skop's report notes.
Finnish studies show adverse events in up to 20 percent of women who took abortion-inducing meds.
Skop said she has treated women in the emergency room for hemorrhaging and has had to perform surgeries to clean out uteruses of women who acknowledged they took abortion-inducing drugs.
"I've cared for one woman who actually had to go to the intensive care unit because she had a severe infection—sepsis from the retained tissue" that did not expel from her uterus, Skop said.
If women unknowingly take the pills during the second trimester, beyond the recommended 70 days of gestation, almost 40 percent of the patients need surgery, a 2011 study showed.
Helpers Blind To Dangers
Such complications will likely rise as women take the pills without medical supervision.

"But if you look at some of these women's magazines and some of these abortion advocacy journals, they're recommending it left and right, as if nothing could go wrong," Skop said.

She works in San Antonio, Texas, a couple hours' drive from the Mexico border, where "every third shop is a pharmacy," Skop said.

These pharmacies and some pill-shipping networks are offering only the uterus-contracting drug, misoprostol. The other drug, which is supposed to be taken first under the FDA protocol, progesterone-blocking mifepristone, is more tightly regulated and, thus, harder to get.

After taking misoprostol alone, up to half of the women will need medical intervention, Skop said.

Women who run the underground pill networks have been quoted as saying that they assist women who became pregnant as a result of abusive relationships or rapes. Skop is sympathetic to those victims but says their helpers are misguided.

"They think they're helping women," Skop said, "but they just don't have any idea how dangerous these medications are."