Two weeks after the Nov. 8 midterm elections, several U.S. House races remain uncalled in Alaska, California, and Colorado.
This week, Republicans got a boost when Rep. David Valadao (R-Calif.)
was declared the winner
over Democrat Rudy Salas in California's 22nd District, although Valadao was one of 10 House GOP lawmakers to vote to impeach former President Donald Trump last year.
Last week, The Associated Press and other news outlets called the U.S. House
in favor of Republicans
, meaning that they will have a majority during the next session of Congress starting in January 2023. At the same time, the Senate
will stay in the hands of Democrats
after Sen. Catherine Cortez Masto (D-Nev.) was declared the winner over GOP challenger Adam Laxalt, while a runoff race between Sen. Raphael Warnock (D-Ga.) and Republican Herschel Walker will be held for the Georgia Senate seat on Dec. 6.
California
But there are still two uncalled races in California, which relies heavily on mail-in ballots. In the Golden State, every registered voter automatically is mailed a ballot about a month before Election Day.
The state still has approximately 593,925 remaining ballots to be counted as of Monday, said the secretary of state in a report (
pdf
). Some 500,000 of those ballots were mailed in, it said.
One of two uncalled races in California includes the 13th Congressional District. Currently, Republican John Duarte leads Democrat Adam Gray by about 800 votes, data shows.
Meanwhile, in the state's 3rd Congressional District, Republican Kevin Kiley holds a nearly 5-point lead over Democrat Kermit Jones with about 71 percent of votes counted as of Tuesday, according to The Associated Press.
While some have said that California's large population and voter base is the reason why vote-counting is so sluggish, the majority races in Florida and Texas—also states that have large populations—were called within 24 hours of Election Day.
"If every state ran elections like Florida or Texas, we'd know the total House count within 24 hours of the polls closing, or less," Dave Wasserman, the U.S. House editor of the Cook Political Report, told the
Washington Examiner
this week. "But between late ballot return deadlines and slow ballot processing, [California's] results look more like molasses than well-functioning machinery."
Colorado
Outside of California, Democrat Adam Frisch conceded to Rep. Lauren Boebert (R-Colo.) last week in the 3rd Congressional District. After about two weeks of counting, Boebert got just over 50 percent of the vote, enabling the race to qualify for a recount under Colorado law.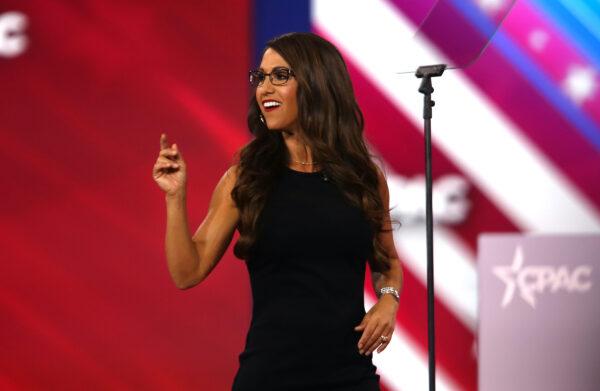 Boebert said Frisch called her to concede the race. The Associated Press and other outlets have not called the race, however, in favor of the Trump-backed conservative lawmaker. Currently, their race is separated by about 500 votes.
"The likelihood of this recount changing more than a handful of votes is very small. Very, very small. It'd be disingenuous and unethical for us or any other group to continue to raise false hope and encourage fundraising for a recount," Frisch said during his concession speech. "Colorado elections are safe, accurate, and secure. Please save your money for your groceries, your rent, your children, and for other important causes and organizations."
And Boebert also acknowledged their call in a Twitter post on Friday, writing: "I look forward to getting past election season and focusing on conservative governance in the House majority."
Alaska
Alaska's lone, at-large House seat is still waiting to be called. Democrat Rep. Mary Peltola holds a lead over two Republican candidates Sarah Palin and Nick Begich under the state's controversial ranked-choice voting system.
Peltola is running for a full term in Congress after she defeated Palin, the former governor of Alaska and a vice presidential candidate, in the state's special election earlier this year following the death of longtime Rep. Don Young (R-Alaska) in March.
Peltola has 48.7 percent of the vote, while Palin has 25.8 percent and Begich has 23.4 percent, according to data released Tuesday.
In Alaska's ranked-choice system, a candidate has to get a majority of voters' first preferences to win outright without any more rounds being necessary. Peltola's 48.7 percent is short of the 50 percent needed to avoid a second round.
As of Tuesday, AP says that Republicans have 219 seats and Democrats have 212.