New Hampshire Republican Gov. Chris Sununu, a fierce critic of former President Donald Trump, took the opportunity to call out the Republican establishment during a speech in Austin, a deep blue city in an otherwise red state.
Mr. Sununu was the keynote speaker kicking off the Texas Tribune Festival on September 21 in Austin.
The festival hosts a slate of political speakers, newsmakers, and journalists. Other notable speakers scheduled during the three-day event include West Virginia Democratic Sen. Joe Manchin, presidential hopefuls such as former GOP Arkansas Gov. Asa Hutchinson, and newsmakers such as Nikole Hannah-Jones, author of the 1619 Project, and Bari Weiss, Founder and Editor of The Free Press.
In a one-on-one conversation with the Texas Tribune co-founder Evan Smith, Mr. Sununu discussed an opinion piece in the New York Times outlining how to eliminate Mr. Trump as the Republican presidential nominee.
"We will lose as Republicans if Trump wins the nomination," he said.
Mr. Sununu, labeled a Republican In Name Only (RINO) by critics within his party, called Mr. Trump "too dumb to be a danger to democracy," as some may fear.
He predicted that neither Mr. Trump nor President Joe Biden will clinch their respective party's nomination in the end.
The governor swiped at fellow Republicans in the Lone Star State for acquitting Attorney General Ken Paxton, who overwhelmingly won a third term last year.
Mr. Sununu called the acquittal of Texas' top lawyer "embarrassing," saying the "evidence was clear" that Mr. Paxton should have been found guilty.
"In this case in Texas, it looked like to me it was very justified, and he probably should have been found guilty, and I don't mind saying that," Mr. Sununu said.
The Texas Attorney General, endorsed for reelection by Mr. Trump, was acquitted on 16 articles of impeachment alleging corruption and bribery last week by the Texas Senate, which served as a jury.
Many grass-roots Texas Republicans were bitterly opposed to the impeachment launched by Texas House Speaker Dade Phelan, a Republican who pushed for conviction, with many calling for Mr. Phelan's resignation on social media. The acquittal also drew a sharp response from GOP Texas Lt. Gov. Dan Patrick who criticized the way the impeachment process in the house, prompted a war of wards with Mr. Phelan.
Mr. Sununu, a moderate Republican, toyed with the idea of running for president in 2024. Instead, he stayed on the sidelines, vowing in the spring to support the Republican nominee even if it was Mr. Trump.
When questioned if he still intended to support Mr. Trump who is favored to win the GOP nomination, the governor was noncommittal on the issue.
"It really won't be (Trump)," he said.
Known for counterpunching his rivals, Mr. Trump recently labeled Mr. Sununu as "selfish" during a recent campaign rally in the Granite State for failing to build a full-service Veterans Affairs hospital in the state.
Meanwhile, Mr. Sununu is encouraging Republicans to look beyond Mr. Trump and nominate a GOP candidate who can win in 2024.
"They all have the same interest in Trump not being the nominee," he said of Republican presidential hopefuls.
GOP candidates need to put aside their "selfish interests" and "ego" to allow one contender to face Mr. Trump in the primary, he said.
Polling shows that many Republican voters are open to someone new, which could lead to Trump's defeat, Mr. Sununu said.
Likewise, Mr. Sununu said that Mr. Biden could face problems with a Republican-launched impeachment inquiry in the U.S. House, impacting his reelection bid.
"I really don't think it's Joe Biden. I think there's a lot to be played out there. The Hunter Biden stuff— I mean, that's all drama, drama, drama," he said.
Mr. Biden's inflation is the worst tax on the poor ever, he said. The number of young, middle-aged homebuyers is at a longtime low, while credit card debt is skyrocketing, which are negatives for Democrats, he added.
But Mr. Trump also shares some blame for overspending that will burden the nation's grandchildren, the governor said.
"I'm a principled free-market conservative," he said, adding he considers himself socially moderate.
While he isn't opposed to developing alternative types of energy, Mr. Sununu said energy independence is essential for a stable economy.
"If you go too far too fast, it doesn't work," he said.
The governor said Republicans who take a hard line on social issues like abortion haven't faired well at the ballot box.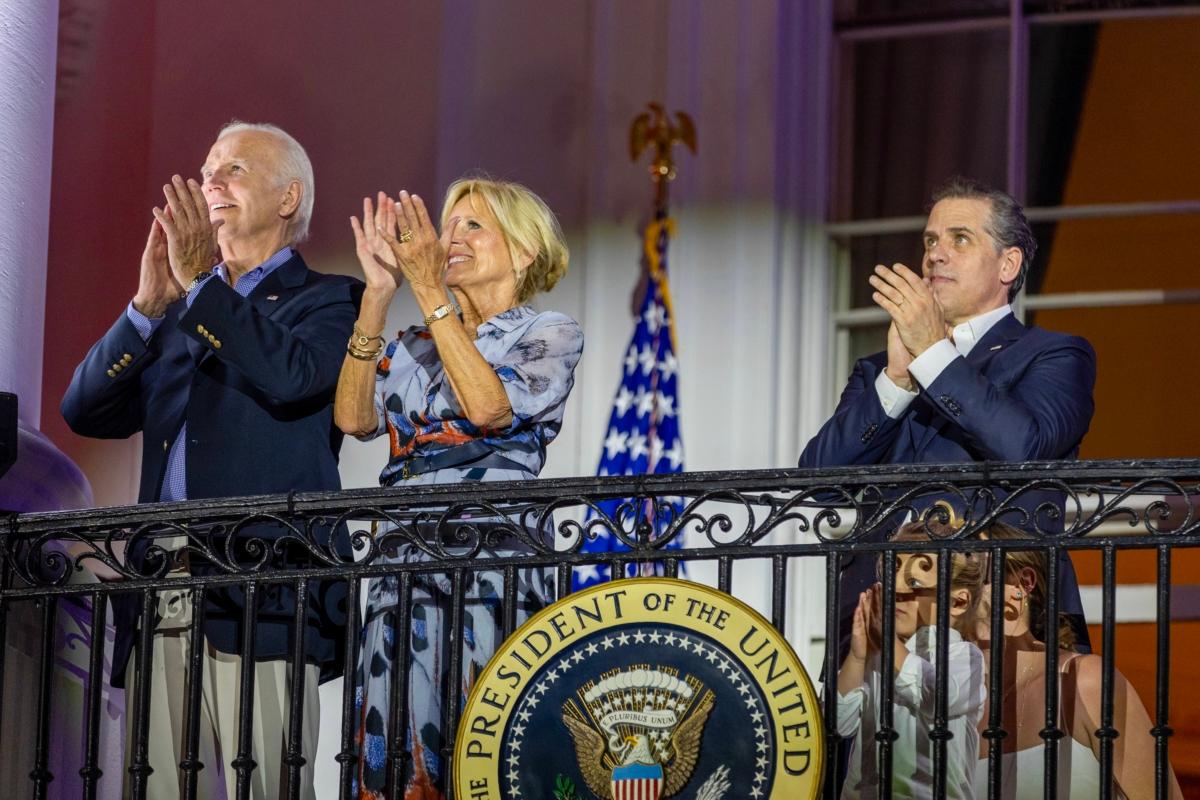 Mr. Sununu said Republicans have been losing on social issues like abortion. He pointed to red states like Kansas, where voters legalized abortion.
He does not think there should be a national abortion law. He believes the issue of abortion should be determined at the state level, just as the U.S. Supreme Court prescribed.
In New Hampshire, abortions are allowed in the second trimester, he said.
The governor also opposed a parental rights bill in his state that would have required public schools to notify parents if their child brought questions about their gender identity to a staff member.
But liberals need to understand that allowing the homeless to live freely on the streets of big cities in the name of social justice wasn't working, he said.
"You have issues here on the streets. There's no doubt about it," he said to the Austin crowd.