LOUDOUN COUNTY, Va.—Six midterm GOP congressional candidates for Virginia's 10th district met and greeted conservative voters at the local event in Loudoun County on March 17.
A Republican firehouse primary—one hosted by the district's Republican committee rather than public election officials—is scheduled on May 21 for the 12 candidates in the race.
While all candidates at the event hosted by local conservative organization Patriot Pub aligned themselves with conservative values and said they would work on reducing inflation, the key question for voters last night was who would likely defeat the incumbent Democratic Congresswoman Jennifer Wexton in November.
According to Mike Clancy, as the only lawyer and the only senior business executive with a global business technology company in the race, he would bring his legal and business experience to the fight. "The Democrats and the cancel culture is all about [assaulting] constitutional rights," Clancy told The Epoch Times.
Hung Cao, a retired Navy Captain and an immigrant from Vietnam, emphasized his appeal to immigrants in a diverse district. During his speech, he touted himself as an "unexpected and overqualified" candidate.
Brooke Taylor, a defense subcontractor and single mother, said her strategy was to attract single women voters. "I can sincerely identify with that demographic in the day-to-day and be their voice and representation in Congress," Taylor told the Epoch Times.
Loudoun County businessman Caleb Max, the youngest person in the race at 24 years old, told The Epoch Times that America faced "generational challenges that are not going to be solved overnight." Max said he was the best candidate to wake up the young generation to these challenges.
The grandson of former U.S. Congressman Frank Wolf, who represented the 10th district for 34 years, Max said he was the only one who has taken on the Chinese regime and did it without being elected.
In 2019, he
co-founded
the Athenai Institute, a student-led non-profit dedicated to limiting the influence of the Chinese Communist Party (CCP) on U.S. college campuses. According to Max, his group's advocacy has helped lead to the closures of 85 Confucius Institutes—Beijing-funded language and culture centers criticized for advancing the CCP agenda—on college campuses.
Max also highlighted outreach to minority communities as a key strategy. The district has over 40 percent minority population aged 18 and over, according to the 2020 census data. As a result of redistricting earlier this year, the 10th Congressional District now includes Fauquier and Rappahannock Counties, and a more significant portion of Prince William County.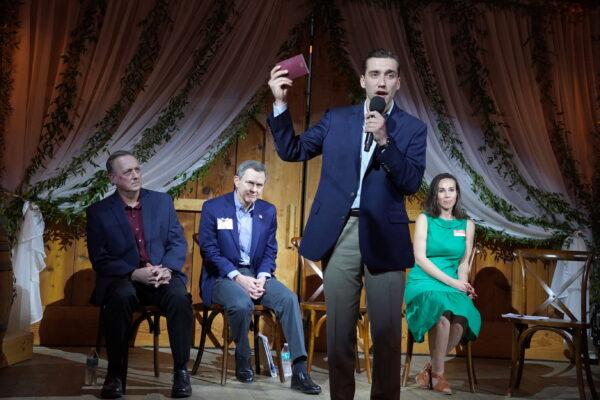 "I like the ones [candidates] that are willing to say things definitive and be opinionated," Chris Cloud, a realtor in Fauquier County, told the Epoch Times. "And that means making a definitive statement and having to stand for it." He said he was undecided but really liked Cao's "aggressive" position. He also liked Max.
In Cloud's opinion, the combining Loudoun and Fauquier Counties in the redistricting aimed at turning Fauquier, the first conservative county westbound of Washington, Democrat. "We want to take what we have been redistricted into and make it conservative, rather than have Fauquier County turn Democrat," he added.
Alan Partain, a businessman in the medical industry, said he was impressed with the candidates. "There are three or four of these candidates that I think can beat Jennifer [Wexton] because of the way they articulate a message," he told The Epoch Times. He liked David Beckwith, a former military engineer and intelligence officer, Clancy, and Max. Still, he thought Taylor might be the strongest with being "on point" when answering the questions, and he believed that she could beat Wexton.
Another attendee Phuong, an IT professional and immigrant from Vietnam, said she got involved in politics at the end of 2019. Contrary to the stereotype, she was not in America for economic reasons but political freedom. "I'm going to get out from behind the desk, reading articles and getting upset at home. I'm going to do something about it." She had since taken political training to learn how to hold politicians accountable.
She was most impressed by John Henley, a 20-year Air Force veteran, because he spoke about "tangible" items, according to Phuong.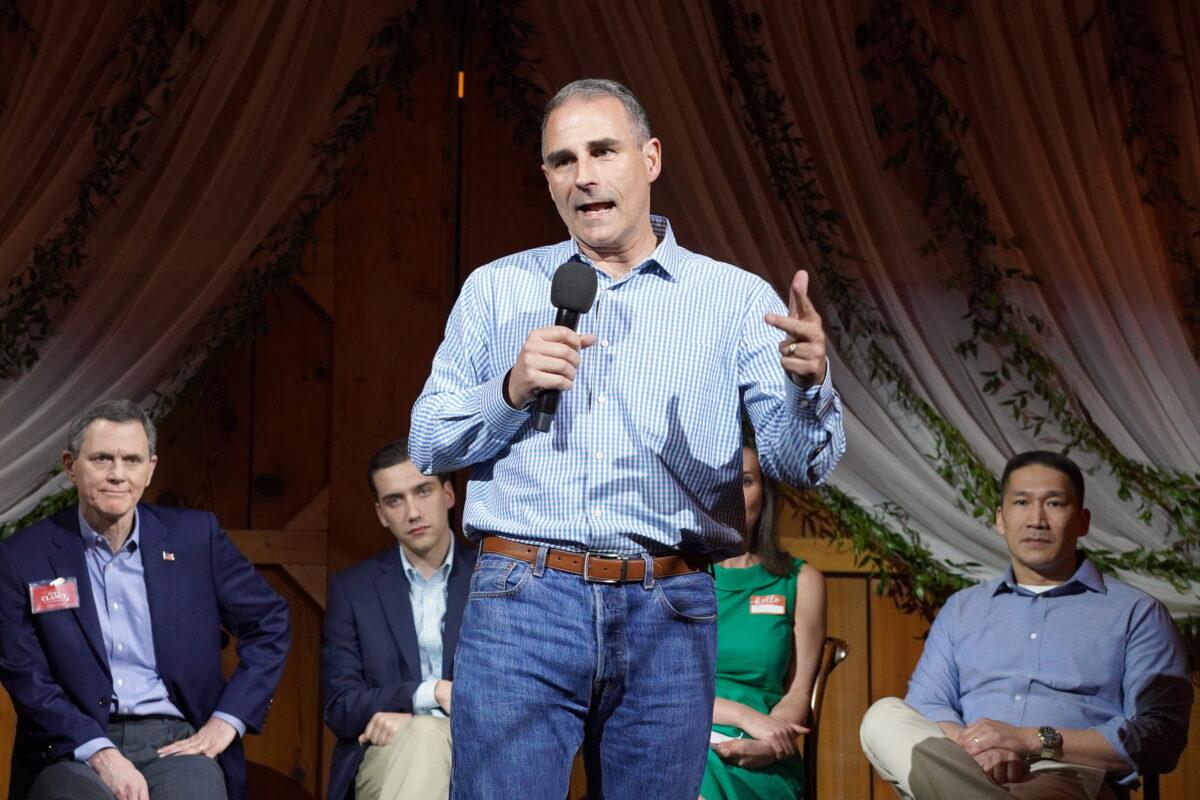 Gina Anders said she still liked candidate Jeanine Lawson, supervisor of Prince William County, who wasn't present at the forum. While Anders appreciated new blood running for office for the first time, she said she valued candidates' track record more than their words. "She [Lawson] has raised a lot of money and has done a very good job on the Prince William County Board of Supervisors, which is a big deal to me," Anders said, adding that the ability to raise money would be very important to beat Wexton.
Lawson leads other GOP candidates by raising over half a million as of Dec. 31, according to the
Virginia Public Access Project
(VPAP), a Richmond-based watchdog. Comparatively, Wexton has raised over $1 million during the same period. In addition, based on the 2021 Virginia gubernatorial results, VPAP estimated that the newly formed congressional district voted Democrat by a 1.6 percent margin.
Other candidates absent at the forum include Theresa Coates Ellis, Manassas City Council member, John Beatty, Loudoun County School Board member, Brandon Michon, a Loudoun County, and Paul Lott of Gainesville.
Lawson, Beatty, Michon, Lott, Cao, and Henley attended a Loudoun County Republican Women's Club meeting on the same night to meet with primary voters.