Georgia banned child gender transition, with a bill signed by Republican Gov. Brian Kemp on March 23.
Senate Bill 140
, which bans sex change surgeries and hormone replacement therapy for minors, was earlier approved in both the state House and Senate.
"As lead sponsor of this bill, I appreciate my colleagues for supporting this important legislation that protects Georgia's children," Georgia state Sen. Carden Summers (R-Cordele)
wrote
on his Facebook page.
The bill notes the "massive unexplained rise in diagnoses of gender dysphoria among children over the past 10 years, with most of those experiencing this phenomenon being girls."
Georgia's legislature has found that several aspects of this trend have little scientific support, the bill states.
When children feel uncomfortable with their gender, they often grow out of it. Feeling uncomfortable with gender tends to correspond with other mental illnesses. Hormonal and surgical treatments for gender dysphoria have irreversible effects. No large-scale studies have tracked long-term satisfaction with child sex-change procedures.
Given these points, the bill states, "Under the principle of 'do no harm,' taking a wait-and-see approach to minors with gender dysphoria, providing counseling, and allowing the child time to mature and develop his or her own identity is preferable to causing the child permanent physical damage."
The legislature has "an obligation to protect children" because children aren't developed enough to make irreversible medical choices, the bill concludes.
On these facts, the bill bans "irreversible procedures or therapies," including sex reassignment surgeries and hormone replacement therapy.
The bill provides exceptions for hormone replacement therapy and surgery for medical conditions other than gender dysphoria, including hormone insensitivity, those born with ambiguous genitalia, those with chromosomal abnormalities, and children already being treated for gender dysphoria using hormones.
The bill doesn't mention puberty blockers, which also have
permanent
effects.
Any physician who violates the act will face discipline by the Georgia Composite Medical Board, the legislation states. Hospitals would face sanctions.
Fighting for Minors' Access to Sex Change
SB 140 has faced strong pushback from child sex change supporters, such as the American Civil Liberties Union (ACLU), the activist group Human Rights Campaign (HRC), and the LGBT activist group Georgia Equality.

"This legislation is a severe and detrimental overstep that keeps Georgia families from accessing safe and needed care," the ACLU's Georgia chapter said.

According to the group, the bill could damage Georgia's health care system if the government closes hospitals that violate the law and if doctors who violate the law lose their medical licenses.

"By putting medical providers in legal jeopardy, the Georgia House has made an already nightmarish, discriminatory bill even worse," HRC state legislative director Cathryn Oakley said.

The HRC added that the bill will "harm trans youth" but didn't specify how this harm would occur.

Leaders must protect the right of parents and children to have transgender care before they turn 18, the HRC wrote.

"Parents, their kids, and doctors make decisions together, and no medical interventions with permanent consequences happen until a transgender person is old enough to give truly informed consent," the group said.

But it didn't specify how old that would be.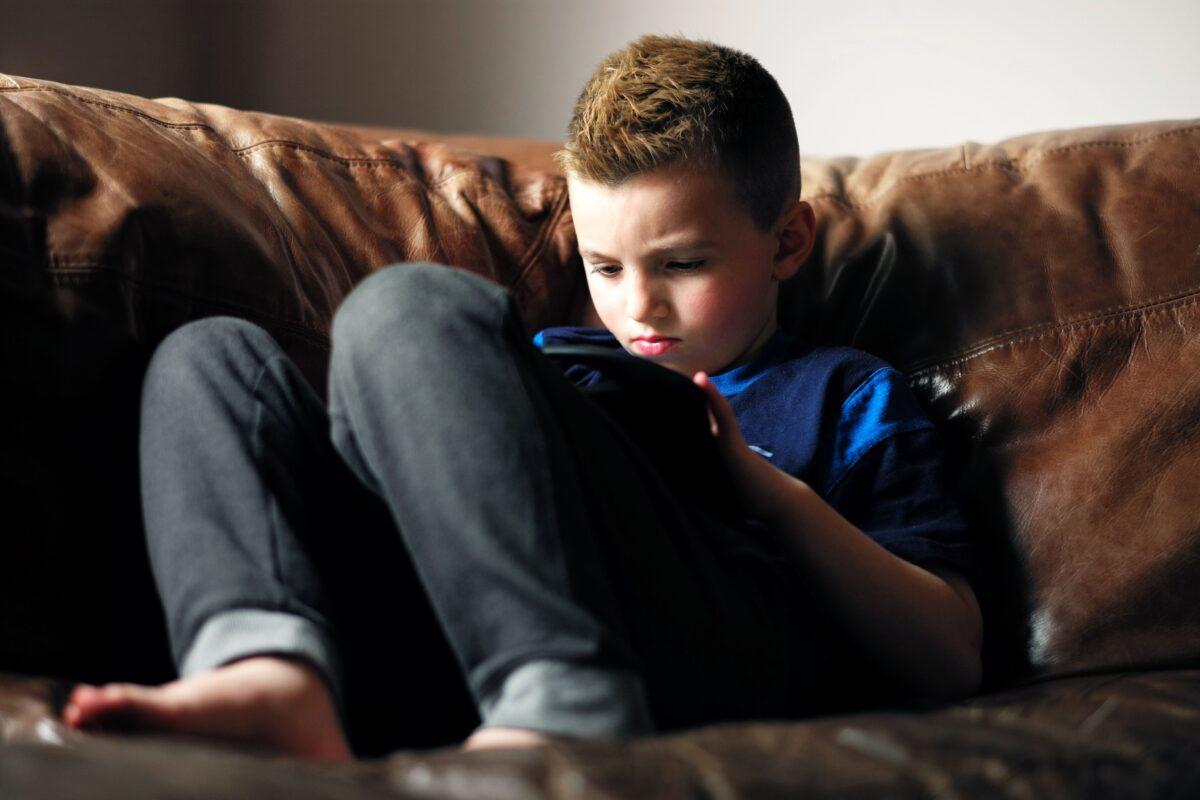 Elsewhere on its website, the HRC cites the World Professional Association of Transgender Health's guidelines on surgery, hormones, and puberty blockers.
These
guidelines
oppose child sex change surgery and promote the use of puberty blockers but oppose the use of cross-sex hormones on those unable to legally provide informed consent.
Given that the Georgia bill follows these guidelines, it's unclear precisely what the HRC opposes. The Epoch Times contacted the HRC but received no comment.
The HRC also noted that it now faces a tidal wave of legislation against child gender transition, men in women's bathrooms, and limitations in school curricula.
In 2023, legislators have introduced 410 "anti-LGBTQ+" bills in states across the country, the HRC website states. This figure is up from 315 bills in 2022.
However, it noted that these bills have often struggled to pass into law, with a success rate under 10 percent.
"The majority of the discriminatory bills—149 bills—targeted the transgender and non-binary community, with the majority targeting children receiving the brunt of discriminatory legislation," the HRC stated.
Tennessee, Mississippi, South Dakota, Kentucky, and Utah have banned transgender hormones and sex change surgery for those under 18. Missouri has issued an emergency regulation to curb gender transitions.
The Future of Transgenderism
Bills such as SB 140 will increasingly affect the United States as more minors are seen identifying as transgender.

According to

statistics

from the University of California–Los Angeles (UCLA), although the number of transgender adults has remained steady, the number of youth identifying as transgender has nearly doubled.

Today, about 1.4 percent of children 13 to 17 identify as transgender, UCLA statistics show. Among those 18 to 24, about 1.3 percent say they are transgender.
Transgender medicine also involves a massive amount of money. Transgender genital surgeries can cost as much as $150,000,
according
to HealthLine. Facial reconstruction, breast removal, and breast creation surgeries are also costly.
Testosterone can cost $40 to $100 per month. Estrogen costs $10 to $85 per month.
These ongoing medical costs and resultant complications often marry those who opt for transgender surgery to medical care networks.
Market research company Grand View Research valued the transgender sex change surgery market at $1.9 billion in 2021. The company
expects
the market to grow at 11 percent yearly.
Update: This article has been updated to state that the Georgia governor signed the bill on March 23.