Former Director of National Intelligence (DNI) John Ratcliffe said that there are still many more classified documents that should be released in connection to special counsel John Durham's investigation, which he said will appall the public if they're declassified.
"I expect there to be a lot more indictments to be forthcoming from John Durham besides the ones that have trickled out so far. And that's based upon documents, some of which—many of which—are not yet declassified," Ratcliffe
told
the Charlie Kirk Show.
When Ratcliffe was still in office as the nation's top intelligence official, he announced in October 2020 that he provided about 1,000 pages of materials to the Department of Justice to aid Durham.
Currently, Durham has two active prosecutions that are ongoing as part of his probe into the origins of the Trump–Russia collusion narrative. Last year, he charged former Democratic National Committee and Clinton campaign lawyer Michael Sussmann with lying to the FBI, and weeks later, he charged Russia analyst Igor Danchenko with lying to the bureau. Both men have pleaded not guilty.
"The coordinated effort here that took place in 2016 was wide and broad. I think it involved folks in the Clinton campaign, in the Democratic national party, elected officials, media officials, folks that coordinated—intelligence community officials, and on down the line," Ratcliffe added in the interview, published last week.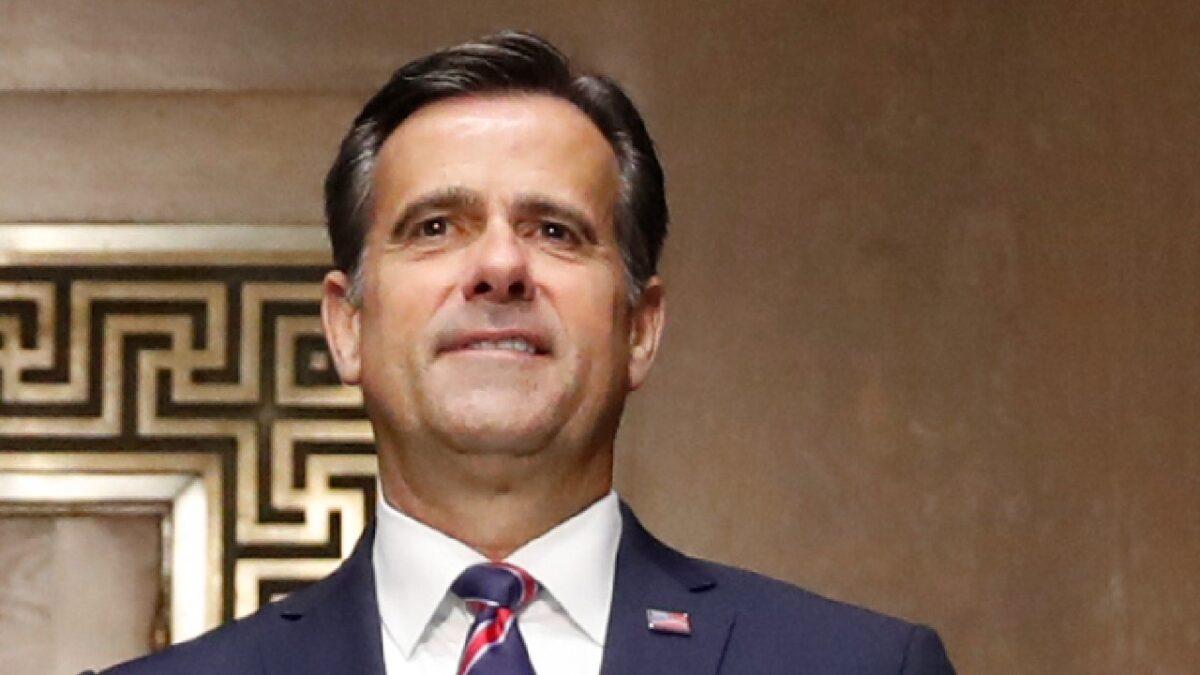 "I'm not saying that every single one of those folks have criminal liability or exposure," said Ratcliffe, a former Texas congressman. "I'm just saying this was a very coordinated effort, and the more and more the public finds out about the things that I've seen that remain classified, they'll be more and more appalled by those efforts in 2016."
On April 20, Hillary Clinton's presidential campaign
filed court papers
to intervene in Durham's case against Sussmann after federal prosecutors sought to compel the Democratic National Committee, Clinton's campaign, and other associates to produce documents for Sussmann's upcoming trial.
The campaign "asserts its attorney-client privilege and the attorney-work-product protection with respect to all documents and information under the control of Perkins Coie or any of its consultants, including Fusion GPS" and "is not waiving any of its privileges, and it opposes the government's motion to compel," John Podesta, a longtime Democratic operative and the former chairman of the Clinton campaign, told the court in one filing last week.
Robby Mook, who was Clinton's campaign manager, said that Sussmann's law firm, Perkins Coie, gave "legal services and legal advice" that entailed "fact-finding and research" against then-candidate Donald Trump.