Florida officials on Tuesday extended the state's voter registration deadline after a website that people could use to register malfunctioned on Monday.
Secretary of State Laurel Lee said the number of requests per hour the website received was unprecedented, suggesting that led to the issues.
Lee met with Gov. Ron DeSantis, a Republican, on Tuesday morning "to brief him on the status of the online voter registration system and the difficulties we encountered last night due to unprecedented volume and traffic to our website," Lee said in a public notice.
DeSantis told reporters on Tuesday that the website saw "an inordinate amount of traffic."
The registration deadline was pushed back 15 hours to 7 p.m. on Oct. 6.
Officials will be working until that time to make sure all eligible registrants have the ability to submit a voter registration application, Lee said.
People can register not only online, but at their county's Supervisors of Elections Offices, their local tax collector's offices, and the Department of Highway Safety and Motor Vehicles' Driver's License Offices, which are all ordered to stay open until 7 p.m.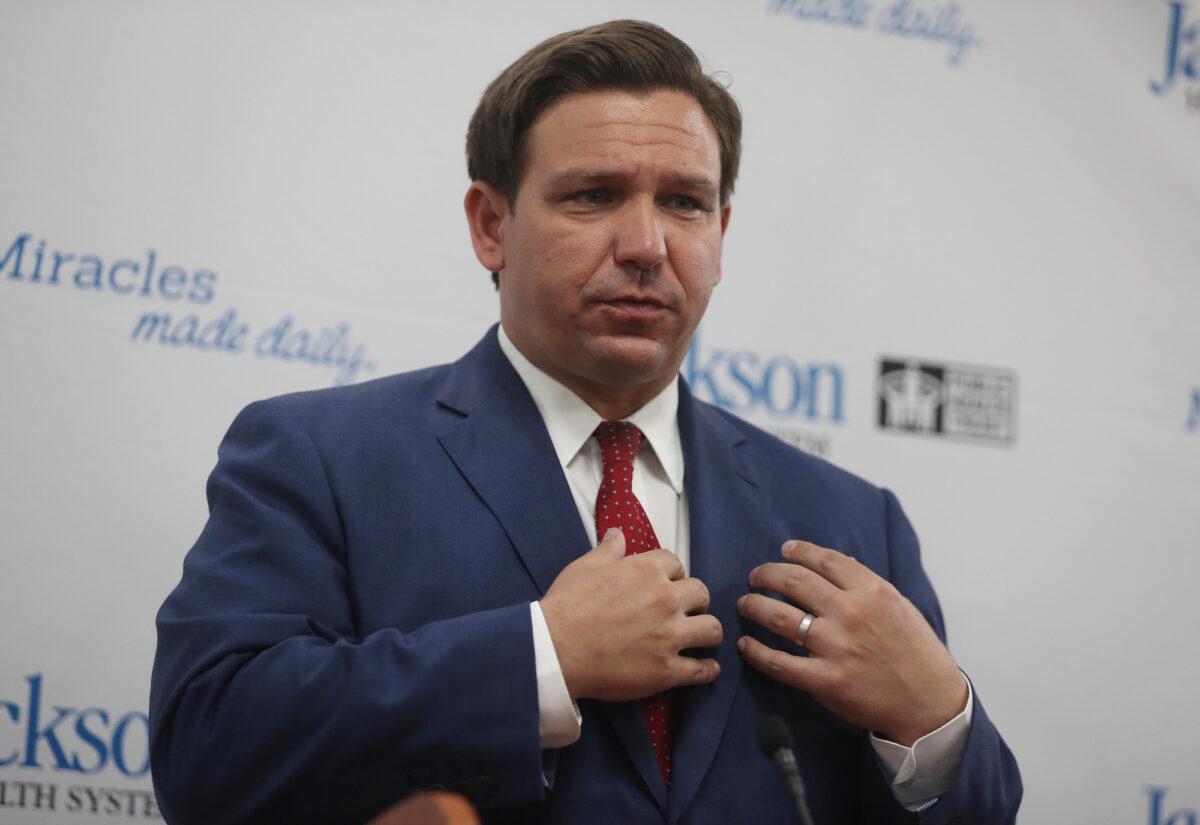 They can also send in paper applications, provided they're postmarked by Tuesday.
"Last night, we experienced an extremely high volume of traffic to the Online Voter Registration System," Lee said. "If you are NOT registering to vote, we ask that you do your part for your fellow Floridians and please do not try to access RegisterToVoteFlorida.gov during this time and drive up traffic to the site."
Numerous groups and officials had called for an extension of the deadline, including Florida Commissioner of Agriculture Nikki Fried.
"It is the State's duty to ensure the website works as anticipated, to allow Floridians to exercise their constitutional rights. With hours taken away from the deadline due to errors, we have witnessed a potential violation of those rights," Fried, a Democrat, wrote in an Oct. 6 letter to DeSantis.
Still, the extension wasn't enough for some.
The New Florida Majority and several other groups filed a lawsuit Tuesday, saying even with the extension there "is not enough time!" The group, which endorsed Democratic presidential nominee Joe Biden, accused state officials of voter suppression.
Biden highlighted the extension on Twitter, telling people to register to vote if they hadn't yet done so. "This election is too important to sit out," he said.
Officials, meanwhile, are probing what transpired on Monday.
"We will work with our state and federal law enforcement partners to ensure this was not a deliberate act against the voting process," Lee said.
The Florida Department of Law Enforcement told The Epoch Times via email that it's not investigating the situation. A spokesperson for the FBI's Tampa Field Office didn't respond to an inquiry.