In light of national security threats posed by TikTok, Commissioner Brendan Carr called on both Apple and Google to ban TikTok in their app stores.
Brendan Carr, the Commissioner of the Federal Communications Commission (FCC) addressed the security issue in an open letter to Apple and Google on June 24.
He
highlighted on Twitter
: "TikTok is not just another video app;" "That's the sheep's clothing;" and "It harvests swaths of sensitive data that new reports show are being accessed in Beijing."
Replying to Carr's post, Sen. Rick Scott (R-Fla.)
also wrote
, "For YEARS, @BrendanCarrFCC & I have been warning about Communist China using TikTok to steal American technology and data and the dangerous threat this app poses."
National Security Threat
As indicated in Carr's letter, TikTok is owned by Beijing-based Byte Dance—an organization that abides by the Chinese Communist Party's (CCP) surveillance demands.
"Bipartisan leaders in both the Senate and House have flagged concerns," Carr said.
In the letter addressed to Apple CEO Tim Cook and Google CEO Sundar Pichai, Carr mentioned that multiple U.S. military branches; and national security agencies such as the Department of Defense, Department of Homeland Security, and the TSA; have banned TikTok. Military troops and their dependents are also urged to erase the app from their personal phones.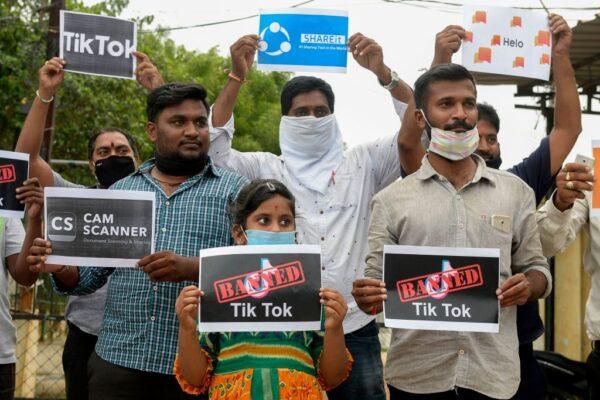 Carr requested both Apple and Google to comply with their app store policies that claim to protect consumer privacy and safeguard their data.
He demanded both operators respond by July 8, 2022, in the event of not removing TikTok from the app stores, with "the basis for your company's conclusion that the surreptitious access of private and sensitive U.S. user data by persons located in Beijing, coupled with TikTok's pattern of misleading representations and conduct, does not run afoul of any of your app store policies," Carr wrote.
Human Rights Abuse
When the Trump administration banned TikTok via an Executive Order in 2020, TikTok
rebutted
: "TikTok has never, and will never, waver in our commitment to you. We prioritize your safety, security, and the trust of our community—always."
However, as Carr mentioned in his letter, TikTok agreed to pay $92 million in 2021 to settle lawsuits alleging that the app "clandestinely vacuumed up and transferred to servers in China (and to other servers accessible from within China) vast quantities of private and personally identifiable user data and content that could be employed to identify, profile, and track the physical and digital location and activities of United States users now and in the future."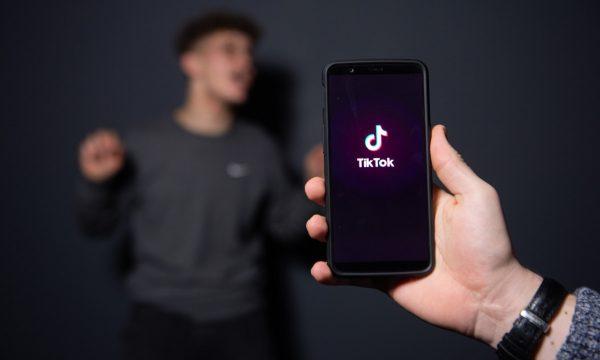 In June 2021, President Joe Biden
issued an order
that revoked former President Donald Trump's 2020 bans of TikTok and WeChat, but stated that: "If persons who own, control, or manage connected software applications engage in serious human rights abuse or otherwise facilitate such abuse, the United States may impose consequences on those persons in action separate from this order."
Casey Fleming, a cyber security expert and CEO of strategic advisory firm BlackOps Partners, told
The Epoch Times
in February: "All of your data on that phone, everything you do, and everything that you have stored on your phone is being sent out of the country, possibly to be used against you."
As Carr said, "TikTok doesn't just see its users' dance videos."