Former President Donald Trump said on Aug. 16 that the FBI returned the three passports that the agency seized during its raid of his Mar-a-Lago resort.
"The DOJ [Department of Justice] and FBI just returned my passports. Thank you!" Trump
posted
on Truth Social. "Unfortunately, when they Raided my home, Mar-a-Lago, 8 days ago, they just opened their arms and grabbed everything in sight, much as a common criminal would do. This shouldn't happen in America!"
The FBI "stole" three of Trump's passports during the Aug. 8 raid on his resort, the former president wrote on Truth Social on Aug. 15. Trump said the seizure was "an assault on a political opponent at a level never seen before in our Country."
Earlier on Aug. 15, Trump spokesperson Taylor Budowich
posted
an email authored by DOJ national security official Jay Bratt that shows Bratt confirming the possession of the passports and arranging their return to Trump's team.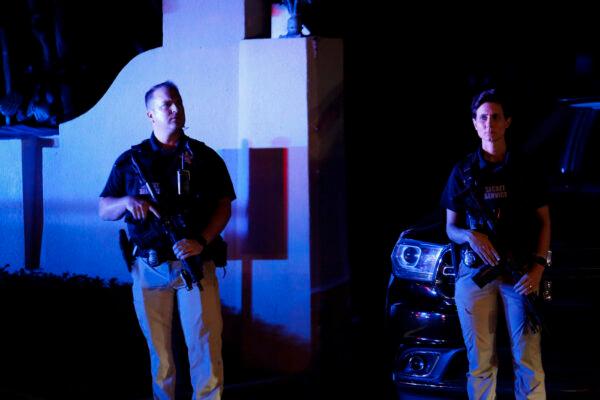 Jim Burling, an executive at a nonprofit public interest law firm, said the FBI wouldn't have inadvertently taken the former president's passport.
"The FBI is too careful. If they took it, they knew what they were doing. I would give them credit for knowing what they're doing, I would hope," Burling
told
The Epoch Times. "Passports are generally taken if somebody is considered to be a flight risk.
"We're not dealing with an ordinary citizen. We're dealing with a former president. I mean, do people seriously think he's going to try to go to Lebanon so he couldn't be extradited? Just to say that is to recognize the absurdity of it."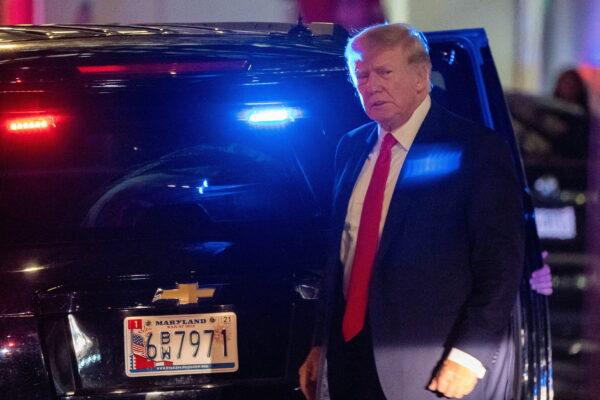 Search and Seizure Procedures
The FBI maintains that it follows court-authorized procedures.

"In executing search warrants, the FBI follows search and seizure procedures ordered by courts, then returns items that do not need to be retained for law enforcement purposes," the FBI told The Epoch Times

in an email

.

The search warrant, unsealed by U.S. Magistrate Judge Bruce Reinhart on Aug. 12, authorized the search in locations including "the '45 Office,' all storage rooms, and all other rooms or areas within the premises used or available to be used by [the former president] and his staff and in which boxes or documents could be stored, including all structures or buildings on the estate."

The warrant authorized the seizure of "all physical documents and records constituting evidence, contraband, fruits of crime, or other items illegally possessed" that violate the U.S. Code.

The passports were among a swath of other items that federal agents took from Trump's Florida resort, including 26 boxes of unidentified material, "Various classified/TS/SCI documents," binders of photos, and other classified material.

Trump said on Aug. 14 that the FBI also took documents that were protected by attorney-client privilege or executive privilege.