Elon Musk called the environmental, social, and governance (ESG) scoring "a scam" in a series of Twitter posts on May 18, citing S&P Global's inclusion of ExxonMobil Corporation in its ESG Index while his own electric car company, Tesla Motors, was removed.
"Exxon is rated top ten best in world for environment, social & governance (ESG) by S&P 500, while Tesla didn't make the list! ESG is a scam. It has been weaponized by phony social justice warriors," Musk
wrote
.
In subsequent Twitter posts, Musk claimed that Tesla has done "more for the environment than any company ever" and asserted that S&P Global "has lost their integrity."
The comments come in the midst of Musk's fight to acquire Twitter and shortly before Musk
again
announced
 that he planned to switch his vote from Democrat to Republican.
"In the past I voted Democrat, because they were (mostly) the kindness party. But they have become the party of division & hate, so I can no longer support them and will vote Republican. Now, watch their dirty tricks campaign against me unfold," he wrote.
A spokesperson for S&P Dow Jones Indices (DJI) told The Epoch Times that ExxonMobil wasn't ranked among the "top ten best in the world" on ESG by S&P. In actuality, ExxonMobil was highlighted in a May 17 blog post on S&P's ESG index because it's among the 10 largest companies in that index by market capitalization.
In that
blog post
, S&P DJI's Margaret Dorn attributed the removal of Tesla to its relative decline in the Automobiles & Components sector, as well as the absence of a carbon strategy, its codes of business conduct, and allegations of widespread racism at Tesla's Fremont, California, factory.
Dorn also cited Tesla's "handling" of an investigation into Tesla's phantom braking problem, which was announced by the National Highway Traffic Safety Administration (NHTSA) in April.
"While Tesla may be playing its part in taking fuel-powered cars off the road, it has fallen behind its peers when examined through a wider ESG lens," wrote Dorn, who serves as senior director and head of ESG Indices, North America, for S&P DJI.
Tesla's removal also comes after Musk and other Silicon Valley billionaires have publicly criticized the ESG concept on various grounds.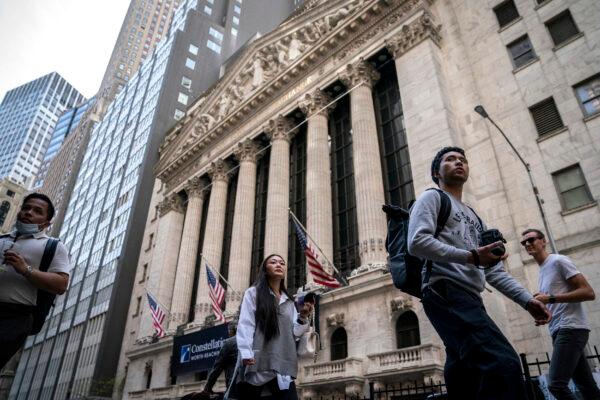 At an April Bitcoin conference in Miami, venture capitalist and prominent Republican donor Peter Thiel told the crowd that ESG is a means of exercising totalitarian control, including over the development of cryptocurrencies.
Thiel's words came within weeks of a Biden administration executive order on cryptocurrency. That order stressed the administration's interest in a potential U.S. digital dollar, or central bank digital currency (CBDC).
"What's the difference between ESG and CCP—the Chinese Communist Party? They are into social and governance. Environmental is sort of fake—it's probably also fake in a lot of these cases. When you think ESG, you should be thinking CCP," Thiel
said
.
Marc Andreessen, co-founder of Netscape and the venture capital firm Andreessen Horowitz, has also taken to social media to skewer the concept of ESG.
"ESG -> Surrender domestic nuclear, oil, natural gas -> Reliance on unreliable transient solar and wind -> Dependence on foreign energy powers," he
wrote
in a February Twitter post.
Andreessen has
cited
 conservative James Burnham who, writing in the mid-20th century, theorized that an elite made up of technocratic managers was displacing an earlier elite made up of property owners.
Taking what he described as Burnham's position, Andreessen
said
 that the rise of "wokeness" and ESG can be traced to "the oligarchic managerial elites who run the corporation, pledging allegiance to their managerial elite counterparts who run institutional investment funds and who regulate the markets."
"Actual shareholders are mostly irrelevant," he said.
Musk
wrote
on April 3 in response to one of Andreessen's tweets, "I am increasingly convinced that corporate ESG is the Devil Incarnate."
Tesla and Musk didn't respond to requests for comment by press time.