A mother in Colombia, South Carolina, says her "heart is full" after a video of her young Down syndrome daughter singing a duet with a homeless man went viral.
Published to Facebook on Saturday, Jan. 26, the footage shows the heartwarming exchange between daughter Nevaeh and a man outside the Christ Central Concessions of Hope homeless shelter.
Kimberly Phillips told reporters her daughter was generally non-verbal. But when she and the homeless man sang together they brought joy to the people around them.
Waking on Thursday morning to find her video had reached a million views, she decided to set out to find the man that made it possible.
In another post to Facebook, Phillips said she and her daughter had tracked the man down and given him the exciting news.
"I can't tell you how full our hearts are!!!! His smile said it all:)!!! And each time he passed me he said "a million views???" He has been in shock:)!"
Credit
: Kimberly B Phillips via Storyful
Read Next:
Good Samaritan Picks up Hotel Tab for 70 Homeless in Chicago During Polar Vortex
CHICAGO—A good Samaritan offered to pay for hotel rooms for 70 homeless people who were camped out in tents in the bitter cold that blanketed Chicago.
The offer came after the Chicago Fire Department on Jan. 30 confiscated nearly 100 propane tanks given the group to keep them warm as temperatures sank to negative 22 Fahrenheit (negative 20 Celsius), with a wind chill of 49 degrees below zero.
The department acted after one of the donated tanks exploded.
Officers rushed over and declared the tent city unsafe.
"This is extremely unsafe," Maj. David Byrd, the Illinois State Police Region commander,
told ABC 7
. Chicago Fire Department Chief Walter Schroeder said that the situation was deemed a Level 1 Hazmat due to all the cylinders.
"There was a significant amount of propane there, and with that many cylinders, that's like a bomb going off,'' Schroeder told the
Chicago Tribune
.
Salvation Army spokeswoman Jacqueline Rachev said city officials told the organization about their actions at the camp. The Salvation Army was about to move the people to a warming center when the city called again and said an anonymous good Samaritan offered to pick up the tab for the people to stay in a hotel.
All but one man accepted the offer; that man went to the warming center.
"All the folks there, some wonderful citizen is going to put all of them up at a hotel for the rest of the week," Salvation Army spokeswoman Jacqueline Rachev said. "Isn't that wonderful? At least they're warm and they're safe."
Rachev was not sure of the identity of the good Samaritan and only knew the hotel was on the city's South Side.
By The Associated Press and Zachary Steiber
Doctors Visit Homeless
Doctors and other volunteers visited homeless encampments amid the bitter temperatures, trying to help anyone who needed assistance.

Dr. Ralph Ryan, a retired cardiologist, is a volunteer with a street medicine van operated by nonprofit Night Ministry. The group rolled out on Tuesday to check on homeless people across the city.

Ryan moved from tent to tent and asked if anyone needed anything. If he got no response, he told the

Chicago Sun-Times

, he was prepared to break protocol and open the tent to make sure those inside were alive.
One 53-year-old woman, Karen, who was staying in a tent, told Ryan what clothes she was wearing.
"Pants, sweatpants, long underwear, a long sleeve shirt, two sweatshirts, a jacket, two pairs of socks. And sneakers," she said. "And five blankets when I sleep," she said.
She said her feet felt numb and that she might have to go to a shelter. But Ryan said that many homeless people say what they believe the volunteers want to hear.
"They tell us what they think we want to hear a lot of the time," Ryan said.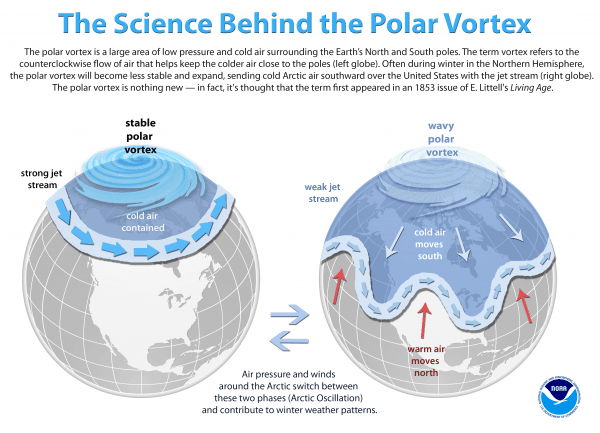 By The Associated Press