News Analysis
With the calendar now up to over 100 days since Trump has appeared on the Fox News network, media reports, citing people close to Trump, say that the former president is complaining that the network has turned against him.
Rather than giving air time to Trump rallies and speeches, Fox has helped highlight conservative competitors to the 2024 likely bid by the former president to regain the White House, such as Florida's Republican Gov. Ron DeSantis. In late July, the network chose not to do a live airing of Trump's first speech in Washington since leaving office, but on the same day, it did run a live broadcast of a 17-minute speech by former Vice President Mike Pence.
In the wake of media
reports
saying that the decision to snub the former president stems from a distrust of Trump from the company's top leadership—chairman Rupert Murdoch and his son, Lachlan, chief executive—The Epoch Times spoke to former Fox contributors, industry observers, and experts who weighed in on what's at stake.
For its part, Fox News has countered the allegations with a PR blitz denying that Trump is "persona non grata" at the network, and with several recent attempts by Fox News media properties' to highlight Trump in a positive manner.
But the belated PR offensive isn't washing with at least one high-level former contributor and one former Fox News producer.
Former Contributor Doubts Fox's Denials
Former Fox contributors said that factors contributing to the alleged blockade are high-level figures at Fox who are opposed to Trump, corporate rigidity in trying to control guests, and attempts at kingmaking by Rupert Murdoch that had previously been resisted by the network's top talent.

"I think [Fox owner Rupert] Murdoch is having a hissy fit that Trump did not slavishly follow his advice and direction when Trump was president," former Fox contributor Dick Morris told The Epoch Times.

Morris, 73, a best-selling author, a widely-respected pollster and political commentator, is credited by some with saving Bill Clinton's presidency after the disastrous mid-term defeat by the Democrats in Clinton's first term.

"I think Murdoch likes to exercise sovereignty over the people he's working with. And Trump wasn't about to be that sort," said Morris.

Morris alleged that Murdoch first approached then-presidential candidate, former Secretary of State Hillary Clinton, to be Fox's candidate of choice for the 2016 presidential election, but Clinton refused the meeting.

"When it became clear that [Murdoch] couldn't do that because Roger Ailes was then in charge at Fox and told Murdoch that he would resign if that happened, then Murdoch has to endorse Trump," added Morris.
Former Fox Producer Skeptical
A former Fox producer, Breanna Morello, who left Fox over what she
described
as the network's hypocrisy on COVID-19 vaccine mandates, alleged that, Fox, as a corporation, is fearful of conservatives who they cannot control.
"I just know that they like having safe conservatives on, conservatives that are going to say what Fox wants to say. And Trump isn't going to do that for you [if you're a Fox producer]," Morello told The Epoch Times.
Morello said that Fox producers are often stopped from having on certain guests such as former New York City Police Commissioner Bernard Kerik because they can't predict what guests, like Kerik, who are known for bluntness, might say.
"There are plenty of people who we were not allowed to have on air because we couldn't predict what's going to come out of their mouth," said Morello about alleged bans of guests like Trump and Kerik.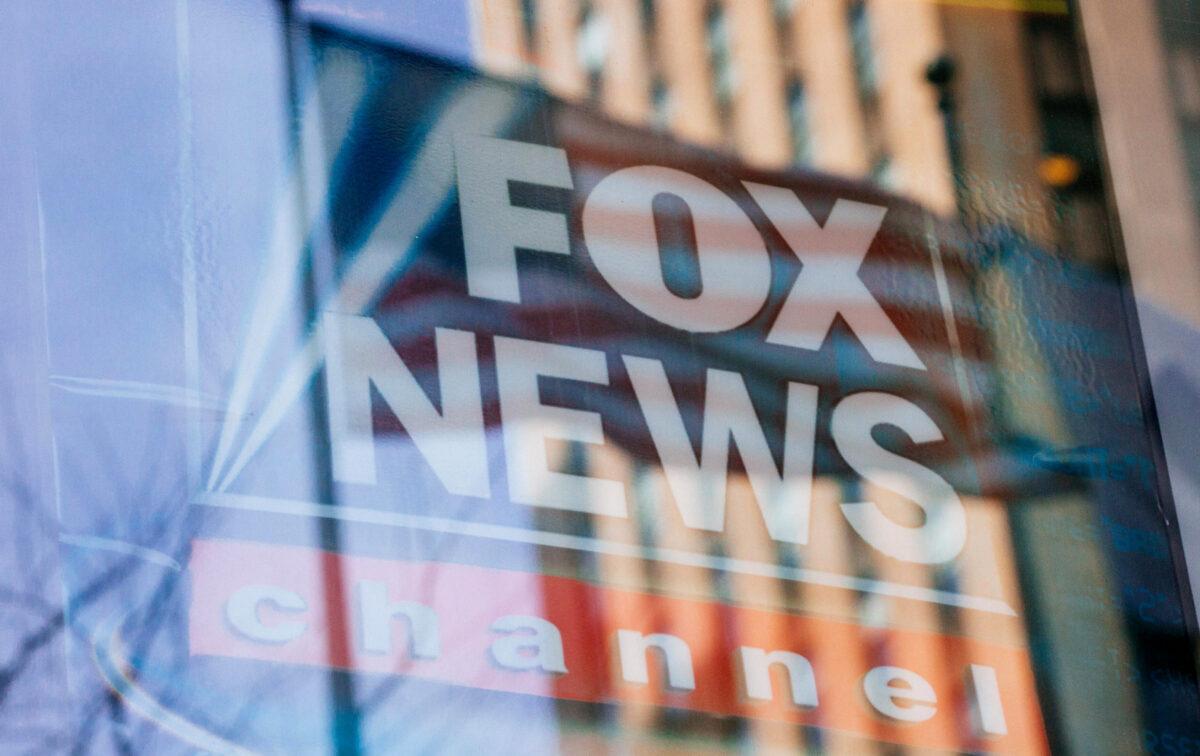 Paul Ryan and 'Never Trumpers'
It might be noted that Kerik, Trump, and Rudy Giuliani, who is also
reportedly
banned from Fox, are political allies.
According to Morris, further at play at Fox is the continuing tension between who the analyst described as "Never Trumpers" and American nationalists, who are fiercely represented by Trump. Morris described the former as "free market capitalists that want Adam Smith, that wants a free flow of labor and good," and who opposed tariffs on China because they are "globalists."
Morris likened the GOP to a layer cake with the globalists and Never Trumpers as the bottom, widest layer, and the American nationalists as the top, smaller layer.
"Ultimately American nationalists run counter to the doctrine of free market economics," Morris said.
"Free markets economics is essentially globalist in nature and the establishment of the Republican Party is basically globalist, whereas Trump is fiercely nationalist," Morris added, noting that this disagreement is at the "core of the Never-Trump movement in the Republican Party."
One figure who many view as a key figure in this movement is former Speaker of the House and vice presidential candidate, Paul Ryan, who is a prominent member of the Fox board of directors, serving as chair of the Nominating & Corporate Governance Committee,
appointed
in 2019.
Ryan and Trump have often
feuded
publicly.
In a recent dust-up, Trump called Ryan "a curse to the Republican Party," after Ryan
told
the party not to rely on the "appeal of one personality," a not-so-veiled shot at Trump.
"Paul Ryan has a lot of weight around there," Morello said about Ryan's current influence at Fox.
"I don't know if he's behind [the Trump ban], but that's the speculation behind it," added Morello.
The Epoch Times was unable to reach out to Ryan for comment.
Pressure to 'Move on from Trump'
Morris said that he thinks one can assume that there is pressure on Fox personalities by the company's executives to move on from Trump.

"They have not interviewed him for three and a half months," said Morris, who warned that a Trump ban would ultimately hurt Fox.

"That wouldn't happen without orders from the top."

Even so, Morello said that some of the bigger Fox personalities, such as Tucker Carlson, are politely making their opposition to an alleged Trump ban known.

"The people I have spoken to say that Tucker has been at [Trump's Florida home] Mar-a-Logo for three weeks. I think that's a clear message on Tucker's part," said Morello, who noted that Carlson has a remote studio in Palm Beach, making a Trump appearance almost inevitable.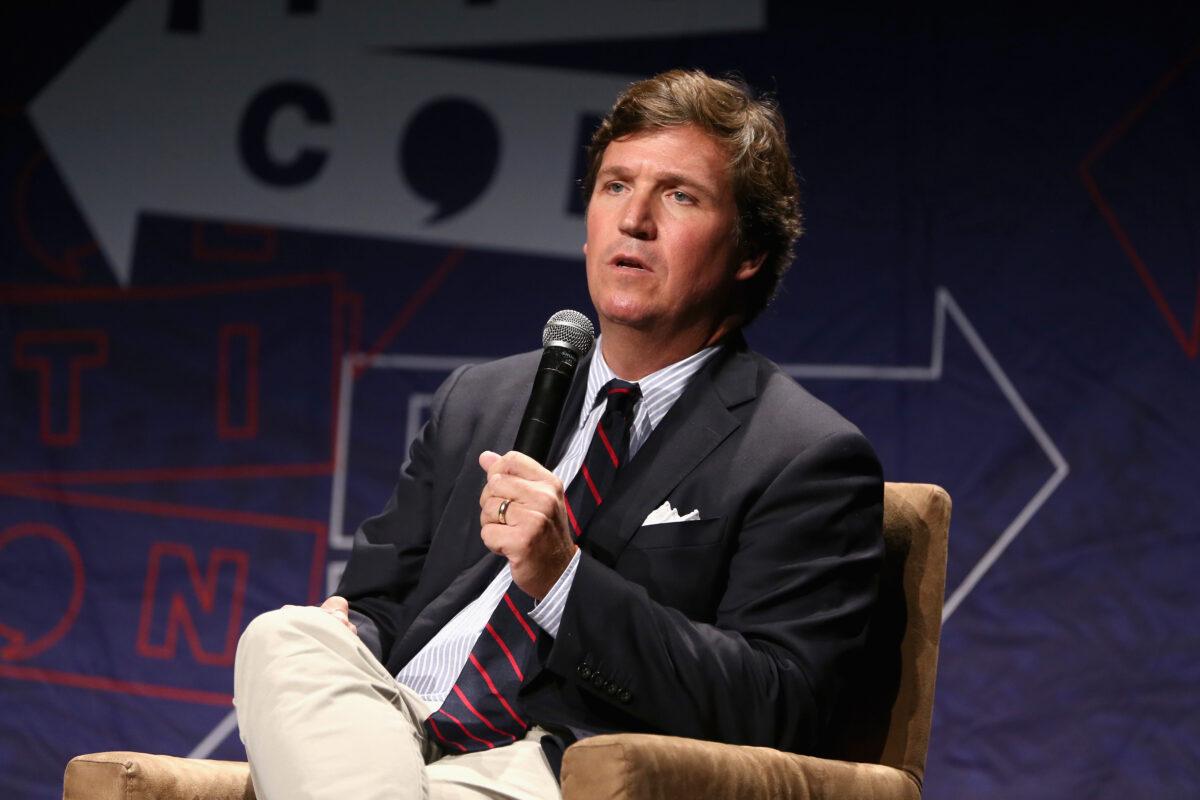 Fox's Response
Fox, for its part, was quick to deny that any such ban exists, promptly answering requests made by The Epoch Times for an interview with the company's chief executive Lachlan Murdoch.

Irena Briganti, who runs PR for Fox News Media, sent a series of links via email to The Epoch Times including a Howard Kurtz on-air denial of a Trump ban.

Kurtz, at one time a Washington bureau chief for the website the Daily Beast, hosts Fox News Channel's "MediaBuzz" program aired on Sundays.

"I can report, there is no edict whatsoever against having Trump on this network," said Kurtz in the clip forwarded to The Epoch Times.

"I have reached out myself with an invitation some weeks ago and people close to the former president confirmed he has not said yes to any Fox show or been turned down after asking to be on a Fox show, just for the record," Kurtz added.

When pressed by The Epoch Times to provide a Fox News executive to interview for the story or to categorically deny the allegations that Fox has initiated a ban of Trump appearing face-to-face on Fox, Briganti said she was sorry that "we're not able to accommodate an interview."

The other links contained positive coverage of Trump from Fox News Media including three stories dated Aug. 6.

The most recent Trump appearance, according to Briganti's email was a Fox News

interview

with Trump about the Supreme Court's decision to overturn Roe v. Wade on June 24.

Of the most recent stories, one is a Fox News story

interviewing

attendees at a Trump rally at Waukesha, Wisconsin, asking who they wanted to see on the 2024 presidential ticket. Most interviewees, unsurprisingly, answered Trump.

The other two are stories from the Conservative Political Action Conference (CPAC) in Texas where Fox Digital reporters

questioned

Trump during his backstage gaggle in front of reporters prior to his keynote address at the conference.
Gingrich and Other Experts Weigh-In
David Keene, the former head CPAC's parent organization from 1984 to 2011, the American Conservative Union, told The Epoch Times that while he didn't know if there was a ban on Trump, the news channel couldn't be "all-Trump, all the time."

"I think after 2016 they became too obsessed with becoming a 'Trump' network," said Keene, who is a self-professed movement conservative who puts his stock in conservative ideas, not personalities.

"That's fine if you are just there to serve politicians. But it's not okay if you are an idea-based, issues-based conservative communications organization," added Keene.

Keene noted that some criticism from conservatives, even some who supported Trump, was that the network was too devoted to Trump personally. From a business perspective that poses dangers to Fox.

"Every politician goes through his time, and then it's time for something else," noted Keene.

Media maven Adam Guillette, president of

Accuracy in Media

, a conservative media watchdog founded in 1969, warned that Trump's absence from Fox over the long term is connected to what he sees as Trump's waning popularity.

"Less Trump on Fox News is both a cause and an effect of his declining popularity amongst conservative viewers and conservative activists," Guillette told The Epoch Times.

But it also might have the effect of giving viewers a respite from Trump that could ultimately set the stage for his comeback bid in 2024.

"Trump's absence from social media has made American hearts grow fonder for him and his policies," said Guillette, while warning that the hiatus needs to be brief for Trump to remain important.

"His absence from cable news will seriously undermine his power as a politician," he concluded.

Newt Gingrich, former Speaker of the House and a notable Trump supporter, said he doesn't think that a Trump ban exists, and suggested that the former president's apparent absence is just circumstance—not conspiracy.

"My sense is Trump is so ubiquitous that he will end up back on Fox in short order," Gingrich told The Epoch Times.

The notion that the producers, especially of top Fox hosts, can't book the former president doesn't make sense to Gingrich.

"I think Sean Hannity can have [Trump] on whenever he wants to," Gingrich said.
Jan. 6 Committee Hasn't Hurt Trump
One thing almost everyone agreed on is that the Jan. 6 committee hearings have virtually nothing to do with Trump's absence from Fox.

None of the principals interviewed found the hearings particularly effective at making the public believe that Trump has any criminal responsibility for the riots at the capitol.

They also generally agreed that Trump needs Fox and Fox needs Trump, if only because Trump and Fox both are unique and historic conservative franchises that broke through to constituencies that were being ignored.

"Trump is the most successful political figure at endorsing candidates in American history," said Gingrich, a history professor.
Hard to Cover American Politics Without Trump
There are three things that make it difficult—if not impossible—for a news organization, whether liberal or conservative, to ignore Trump and "pretend he doesn't exist," according to Gingrich.

No one in American politics can draw the size of crowd that he does, people love him because of the enemies he has made, and he is one of the most underrated public speakers in American politics, the former House speaker said.

"Tell me who else can keep a crowd for an hour-and-a-half," said Gingrich, who noted that the more the left attacks Trump, the fonder conservatives become of the irascible Manhattan property developer.

Likewise, Keene said that he wouldn't advise anyone to "get into a fight with Trump," noting that the former president has unprecedented support amongst both traditional and non-traditional conservatives.

But Morris warned that no matter the short-term reasons or objectives of an alleged Trump ban, in the longer term a ban would have the potential to harm Fox a great deal.

"The Republican electorate is basically devoted to Trump if you look at the election returns [from the GOP primaries in the first week of August], you see that," said Morris, who noted that Fox competitor Newsmax is promoting Trump at every turn.

"I think that's really going to hurt Fox a great deal, especially with the existence of Newsmax as a ready alternative," Morris concluded.

Whatever the cause of the Trump absence at Fox, it is likely just temporary, most of those interviewed agreed.

"It's pretty hard to cover American politics without Trump," the former Speaker, Gingrich added.

The Epoch Times has reached out to Trump's office for comment.