A demonstrator who was shot dead in Austin, Texas, on July 25 may have pointed a rifle he was carrying at the driver of a car before the driver fired a handgun.
The deceased was identified as Garrett Foster, 28.
The male driver told officers that after turning onto a street where protesters had gathered, his car was being blocked by demonstrators, who began beating on the vehicle while Foster pointed an AK-47-type assault rifle at him, Austin Police Chief Brian Manley said.
"His account is that Mr. Foster pointed the weapon directly at him, and he fired his handgun at Mr. Foster," Manley told reporters in a virtual briefing.
The driver then drove away from the scene, before pulling over, calling 911, and reporting what had occurred, he said.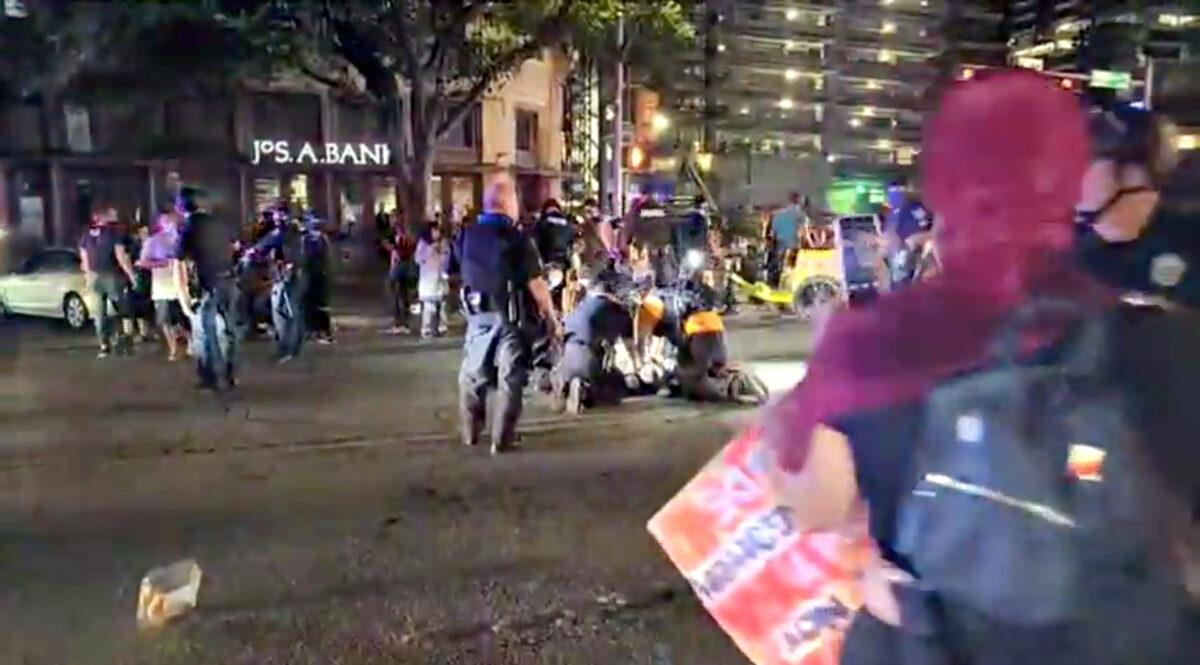 "The caller stated that he had shot someone who had approached the driver's window of their vehicle and pointed a rifle at them," Manley said.
Police officers monitoring the march moved through the crowd at 9:51 p.m., after hearing two separate volleys of gunfire. They located Foster, who suffered multiple gunshot wounds, and attempted to resuscitate him. He was rushed to a nearby hospital, where he was pronounced dead.
The second volley of gunfire came from another person in the crowd, police said.
That person reported hearing the gunshots and saw the driver fleeing, prompting them to pull out a concealed handgun and fire shots at the vehicle. That shooter and the car's driver were taken to a police station and interviewed by homicide detectives. They were both released, pending an investigation.
The guns carried by the driver, Foster, and the other person were seized as evidence, as was the driver's vehicle.
Detectives are reviewing witness statements, photographs, and video footage to determine exactly what happened. Police officials are coordinating with prosecutors. The Travis County Medical Examiner's Office plans to conduct an autopsy to determine exactly how Foster died.
Anyone with photographs or video of the incident are urged to contact the police.
"It is very important, if you have video, if you have pictures, if you have information, that you come forward and provide that to us, so that will be included in this ongoing investigation," Manley said.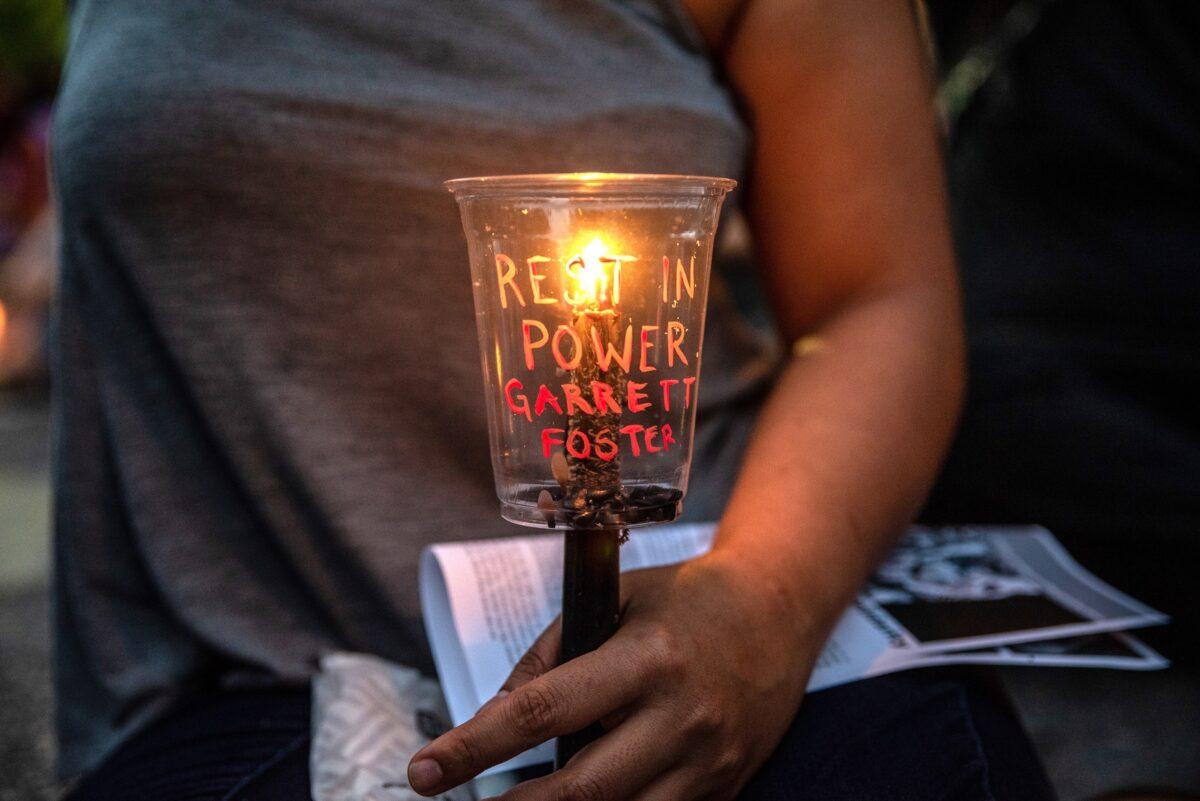 Foster's death was the 28th homicide in Austin this year, an increase of well over 70 percent from this point last year, police officials said. Robberies and aggravated assaults are also up. Police officers are finding it challenging to combat crime at current staffing levels. Demonstrators want to slash funding to the police department.
Foster's mother, Sheila Foster, provided a different account of what happened on July 25.
She said her son had attended dozens of demonstrations with his fiancee, Whitney Mitchell, a quadruple amputee. And she claimed to ABC's "Good Morning America" that Foster was pushing Mitchell's wheelchair in the moments before the shooting.
"And this gentleman got out of his car and started firing shots, and my son was shot three times," she said.
Foster was briefly interviewed by a journalist before the shooting.
Foster said he was carrying an AK-47 because "they don't let us march in the streets anymore, so I gotta practice some of our rights."
He said he wouldn't use the weapon against the police because he would die if he did so.
"I think all the people that hate us and wanna say [expletive] to us are too big of [expletive] to stop and actually do anything about it," he added.
Anna Mayo, Foster's sister, told the Austin-American Statesman that her brother "would have never, ever pointed a gun at somebody."
"He always carried his guns with him. He had a license to carry in Texas—we're an open carry state. He always would exercise his right to carry, but he would never threaten somebody. He was one of the most kindhearted people—that was the whole reason he was out there," she said.
Demonstrators affiliated with Black Lives Matter gathered in Austin on July 25 and blocked traffic. At several points, they stopped and various people spoke.
One man said the group wasn't part of Antifa, a far-left, anarcho-communist group.
"This is [expletive] Black Lives Matter," he said. "I don't want to focus on defunding [the police]. I don't want to focus on gentrification. It's all about Black Lives Matter."