Former Republican Senate candidate David McCormick has announced he will once again be mounting a campaign for Senate in his home state of Pennsylvania.
"I'm thrilled to announce my run to represent the people of Pennsylvania in the United States Senate," Mr. McCormick in his
announcement
on X, formerly Twitter.
"This race is a choice between a Pennsylvania success story and a rubberstamp for Biden's failures. I look forward to earning your vote."
Mr. McCormick will challenge Democratic Sen. Bob Casey after narrowly losing a costly GOP primary to a rival backed by Donald Trump last year.
Mr. McCormick, 58, has the backing of the party establishment as well as deep resources due to his work as a former hedge fund CEO. Republicans believe he will mount a strong challenge to Mr. Casey, a three-term senator in a state critical to control of the White House and the Senate.
Republicans view Mr. McCormick's candidacy as a victory, as they actively recruited him to run again after he ran for the seat of retiring Republican Senator Pat Toomey last year.
Lost Primary to Dr Mehmet Oz
Mr. McCormick lost the primary to celebrity heart surgeon Dr. Mehmet Oz by only 950 votes, and Dr. Oz went on to lose the general election to Sen. John Fetterman (D-Pa.), denying the GOP a seat in a crucial presidential battleground state.

Almost from the moment he lost the Senate GOP primary last year, Mr. McCormick has expressed interest in running for office, and he has consolidated support by attending local party events and raising funds for Republican candidates.

During a publicity tour for a book he published in March, he has remained in the public eye by making the rounds of reactionary podcasts.

Republicans have admitted that defeating Mr. Casey in the upcoming 2024 election will likely be a challenge.

Mr. Casey, 63, is a pillar of Pennsylvania's Democratic politics, the son of a former two-term governor, and the Pennsylvanian Democrat who has served in the Senate the longest. His Senate victories have all been by at least nine percentage points, and his most recent fundraising quarter was his best ever.

The Democratic Party has treated Mr. McCormick as the de facto Republican nominee for months, attacking his business record, opposition to abortion rights, and indications that he still resides on Connecticut's ritzy "Gold Coast," where he spent a decade as a Bridgewater Associates executive.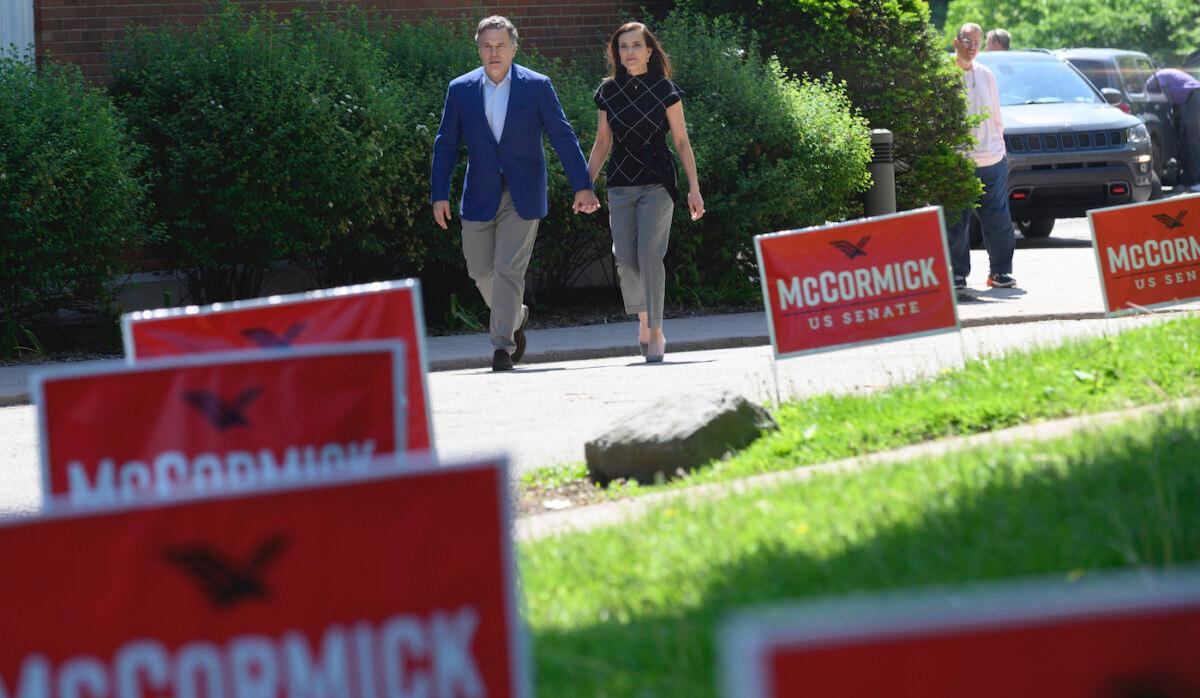 Even in a primary, the former Republican candidate has received support pledges from two significant Senate GOP donor committees: the National Republican Senatorial Committee and the Senate Leadership Fund, a super PAC affiliated with Senate Minority Leader Mitch McConnell (R-Ky.).
In a crucial state for the Democrats' ability to maintain control of the White House and the Senate, the Senate candidates in Pennsylvania will appear on the same ballot with presidential candidates in 2024.
Mr. McCormick's resume includes positions in the military, the highest levels of government, and commerce.
The candidate, who is the son of Pennsylvania's first state university system chancellor, graduated from West Point and was awarded the Bronze Star for his service in the Gulf War. He also received a doctorate from Princeton University, held senior positions in former President George W. Bush's administration, and became a Wall Street celebrity as the CEO of Bridgewater.
Mr. McCormick ultimately lost the primary despite spending $14 million of his own money on the campaign. The Pennsylvania Republican has reported assets of over $100 million and could spend heavily on the upcoming campaign in 2024.
Analysis from July of this year
outlined
the 11 Senate seats most likely to change parties in the 2024 election. Mr. Casey's seat is thought to be one of the more vulnerable seats, with Pennsylvania called a "purple state" at the federal level, with President Joe Biden carrying the state in 2020 by a slight 1.2 percentage points.
The Associated Press contributed to this report.