The U.S. Coast Guard has suspended the search for nine missing people who were involved in a floatplane crash on Sept. 4 off Seattle, Washington.
"The Coast Guard has suspended its active search for the remaining nine missing individuals effective at noon," the U.S. Coast Guard 13th District Pacific Northwest 
announced
on Sept. 5, following a nearly 20-hour search.
It said that Coast Guard members had covered some 1,283 linear nautical miles and saturated an area of more than 2,100 sq. nautical miles in search efforts.
"All next of kin have been notified of this decision. Our hearts go out to the families, loved ones and friends of those who remain missing and the deceased."
An unidentified female had been recovered by a good Samaritan on Sept. 4 after the crash was reported that day at around 3:11 p.m. local time, Scott Giard, the director of the U.S. Coast Guard's search and rescue for the Pacific Northwest, told a news conference.
The crash
occurred
in Mutiny Bay west of Whidbey Island in Puget Sound, an inlet of the Pacific Ocean. The site is located about 30 miles (50 kilometers) northwest of downtown Seattle. Passengers included nine adults and one child.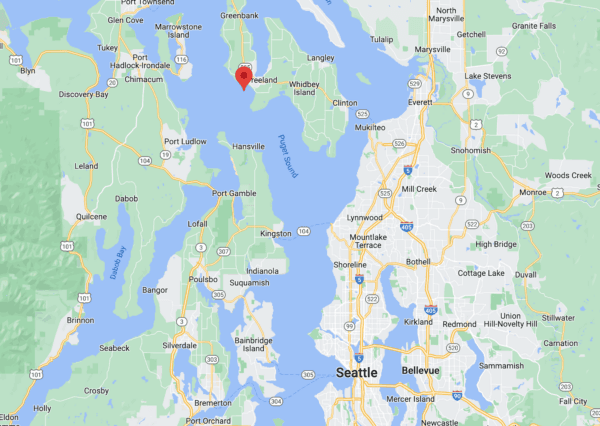 The aircraft was a de Havilland DHC-3 Otter floatplane,
per
the National Transportation Safety Board (NTSB), which
announced
on Sept. 5 that it is sending a team of seven to investigate the crash. The cause is currently unknown.
The plane was operated by Friday Harbor Seaplanes for Northwest Seaplanes. The Northwest Seaplanes website says its sister company Friday Harbor Seaplanes operates daily flights to and from their Renton base and the San Juan Islands.
Coast Guard spokesperson William Colclough said the plane was leaving a tourist destination called Friday Harbor in the San Juan Islands and was on the way to Renton Municipal Airport.
On its website as of Sept. 5, Northwest Seaplanes said it is a family business that "has logged over 24 years of accident and incident free flying."
On Facebook, Northwest Seaplanes said they were heartbroken.
"The team at Northwest Seaplanes is heartbroken, we don't know any details yet regarding the cause of the accident. We are working with the FAA, NTSB and Coastguard. We have been in communication with the families. We are praying for the families involved, including our pilot and his family,"
the post
reads.
The Associated Press contributed to this report.